I'm happy to say that tonight I FINALLY finished the last of that pumpkin! (You know, the one that has been in my fridge since Halloween and the star of 2 recent mich dishes) I think it was on its last few days in my fridge, so now I don't feel wasteful.
Another thing that happened tonight– I "healtified" a baking recipe. This was a first for me. I healtify (yeah, I made it up, but I kind of like it!) lots of savory recipes because frankly, there's not as much science involved. I've also changed the flavor profiles of some sweet recipes but again, never altering the science. So yeah, I'm pretty proud of this accomplishment. I've deemed the recipe a "good breakfast or tea cake" but since it's not overly sweet, my husband deemed it "interesting."
Some things to know about this recipe. It's messy and it's not the most beautiful dough… but it is tasty, healthy, and pretty simple. OK, let's jump right in!
First, combine the following ingredients in a medium bowl:
2 1/2 cups of flour (I used 1/2 cup wheat and 2 cups all purpose… but only because I ran out of wheat– if I had more, I would do 1 1/2 cups wheat and 1 cup AP)
1/4 cup light brown sugar, packed
3/4 Tbsp cinnamon
1/2 tsp nutmeg
1/2 tsp allspice
1/2 tsp salt
1/2 tsp ginger
1 Tbsp baking powder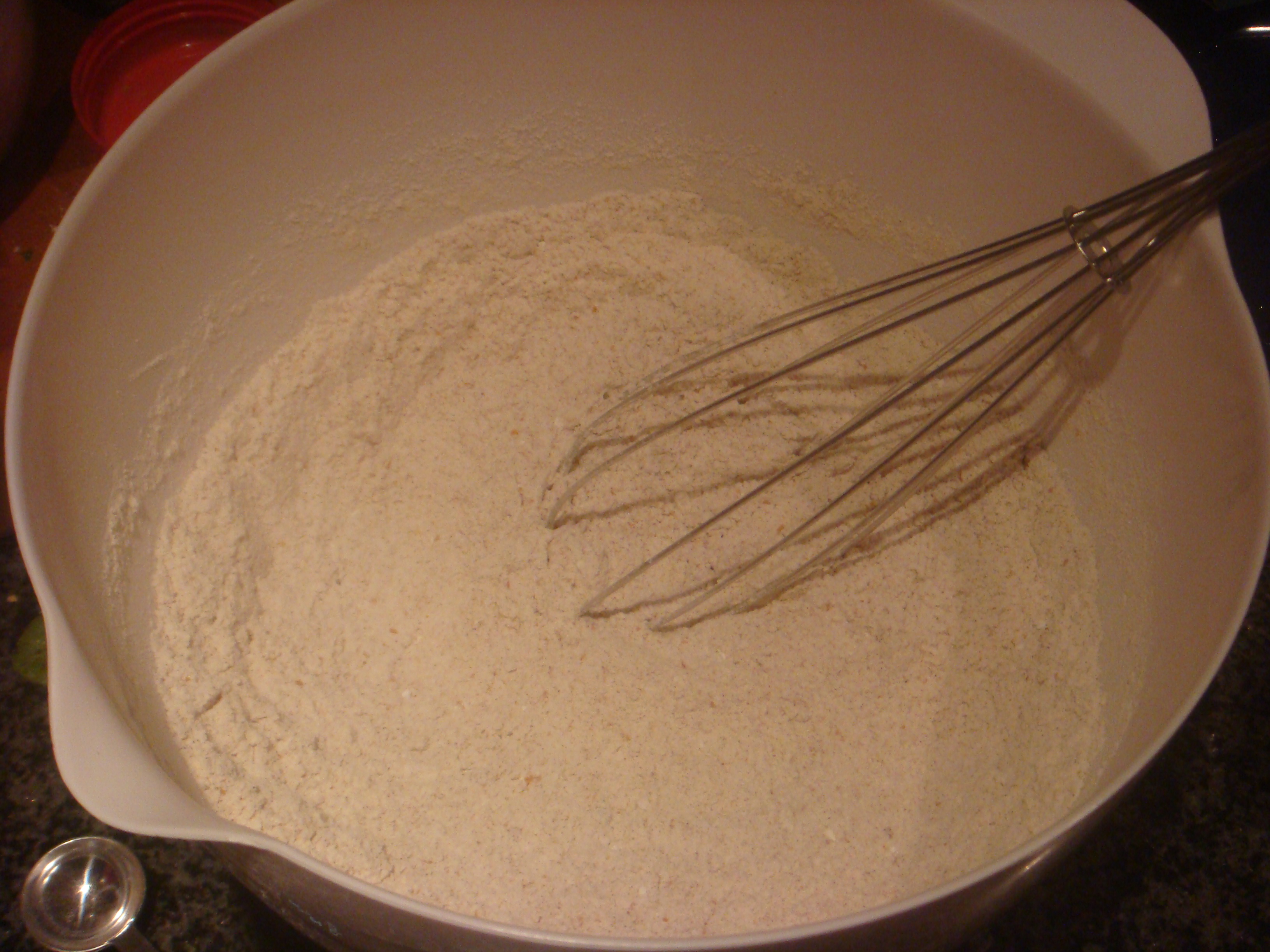 Next, cut up 1/4 cup (4 Tbsp) cold butter into small chunks and add that to the flour with 1/4 cup fat free Greek yogurt.
 Cold butter is important, as is cold yogurt because you want to
use your hands to mix these ingredients into the flour mixture until it has the consistency of little peas.
I know recipes always say that… essentially, you want to break the butter up but not melt it  or soften it too much. You can use a
pastry cutter
 but I don't have one, so I just use my hands to do this.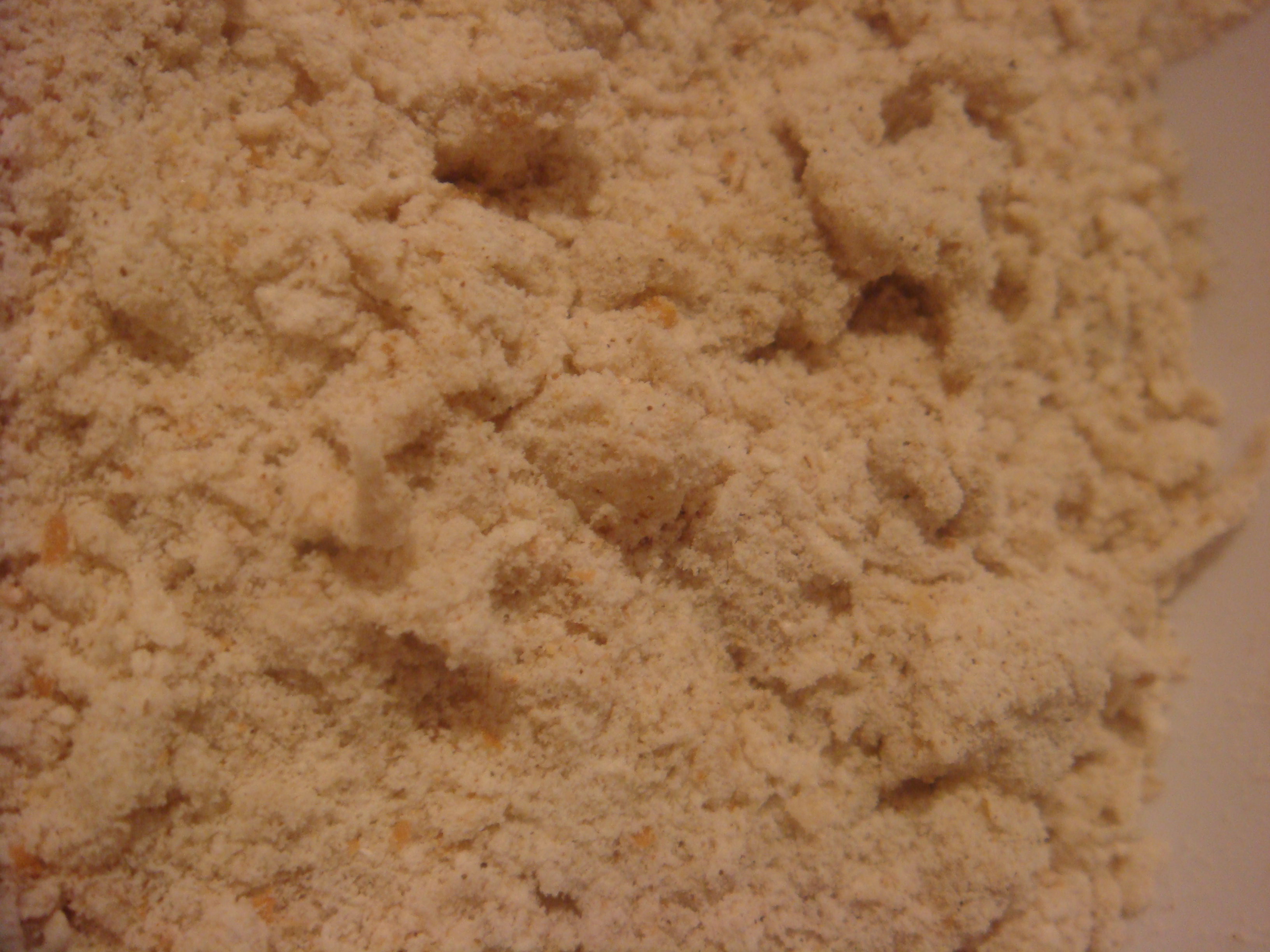 In a separate bowl, mix 1 cup pumpkin puree
(again, you can use canned pumpkin)
 and 1/2 cup light soy milk 
(of course, you can use skim milk or almond milk or any milk, really. I always use soy milk in baking because my husband is protective of his milk supply and honestly, you can't tell the difference in taste).
Peel and dice a medium apple
(I love Honeycrisp apples, but really any sweet and crunchy apple will do– there's not a lot of sugar in this recipe, so I'd go for a sweet rather than a tart apple).
Add pumpkin and milk mixture as well as apples to the flour and butter mixture.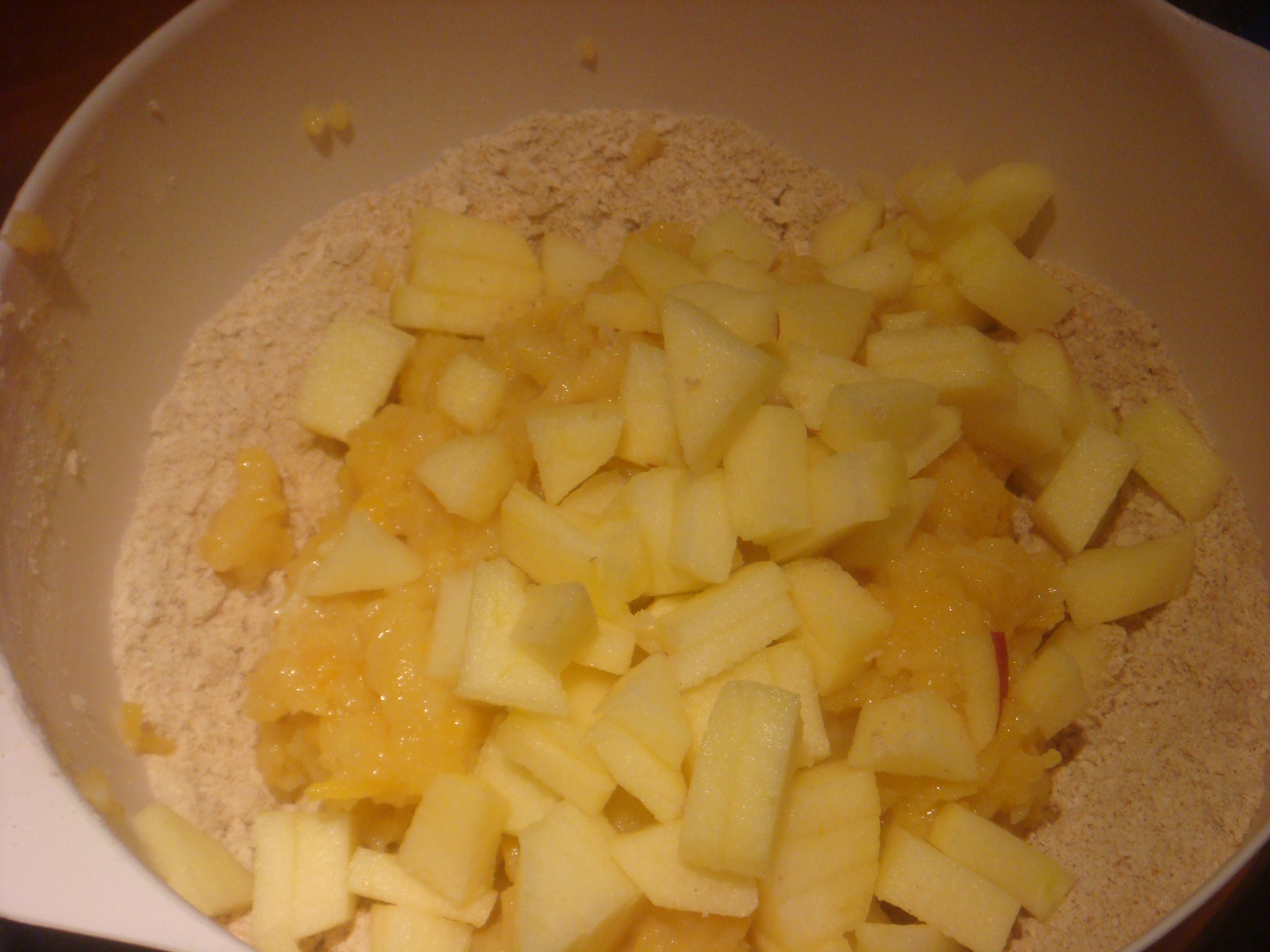 Mix until well combined. Roll up your sleeves, it's about to get messy! In preparation, flour a non wood cutting board and wet your hands or spray them with non stick spray. What you want to do is incorporate another 1/2 cup of flour and knead the entire mixture.
It will be thick and sticky, but not as dry as most scone dough. In fact, it's more like a wet cookie dough.
Use a scoop or your hands to create 12 scones. Flatten slightly. Fill a small sieve with 1 Tbsp of granulated sugar and 1 1/2 tsp cinnamon and evenly sprinkle over the top of the scones.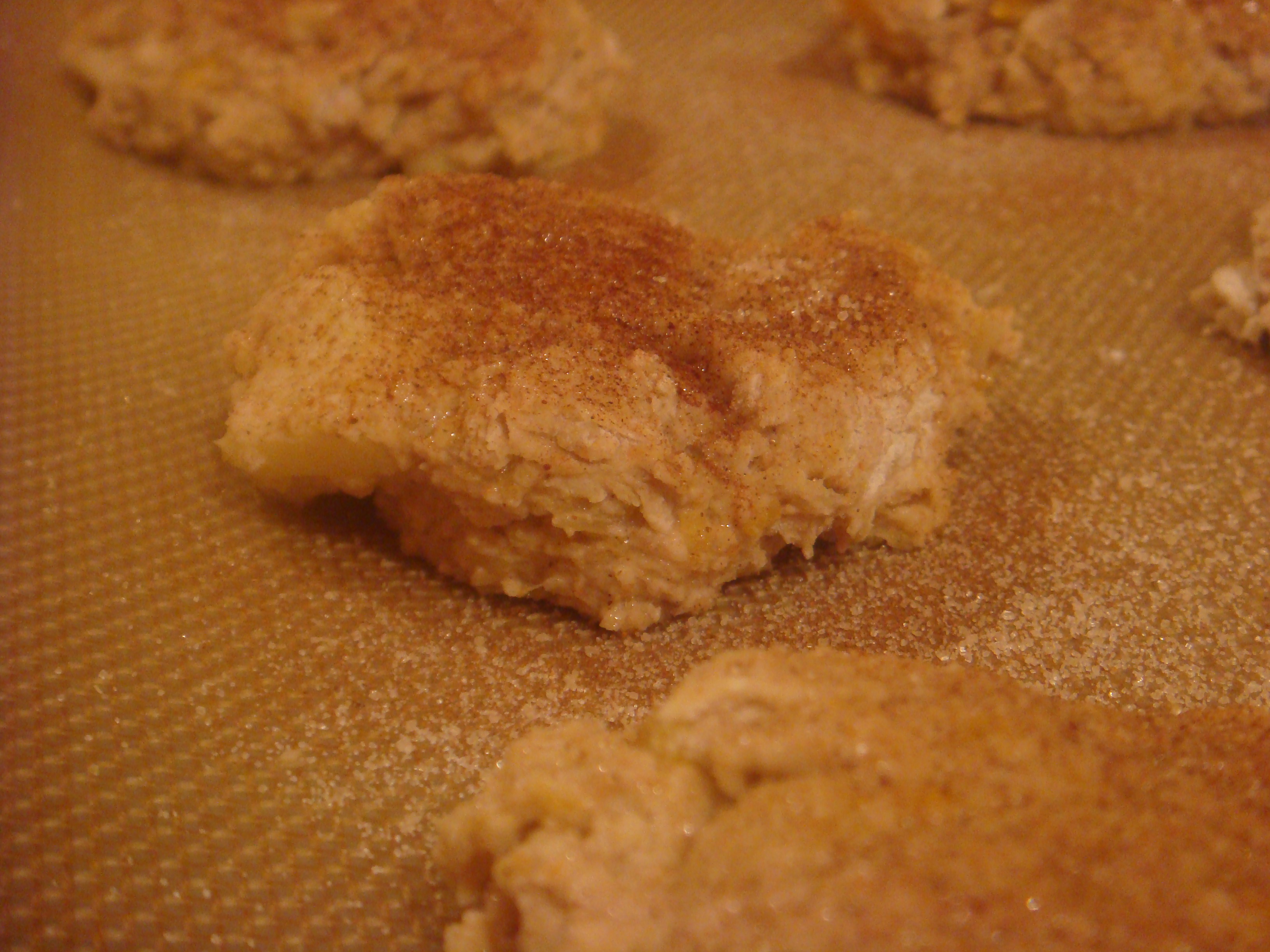 Bake on a greased or lined cookie sheet at 375 for 30-35 minutes. Because of the apples the scones will always seem a little wet. Cool on a wire rack and enjoy with a hot cup of tea!