The majority of Jewish holidays use food to celebrate– either by eating something specific or by not eating anything at all. Passover is the week when you don't eat wheat and instead substitute matzo for all your bread cravings (Matzo pizza, matzo lasagna, cake with matzo meal…). When I was younger we would have the week off from school and really didn't have to face too many non K for P temptations. Now that I'm older, it's not as simple. This morning I found myself faced with a rare opportunity: Passover weekend. At my own house. With enough time to make a proper brunch. Can you guess what happened?

If your guess was Cinnamon Matzo Brei (aka K for P french toast), you did a great job of reading the title of this post! It's probably been about 8 years since I have made matzo brei, so I made a slightly more waist conscious version and it got rave reviews from the leading expert on French Toast, my husband. Here's what you'll need for a hearty brunch for 2 (or a smaller breakfast for 3):
4 boards matzo
1/4 cup skim milk
1/2 cup liquid egg whites (or 2 egg whites)
1 egg
1 Tbsp cinnamon, divided
2 tsp vanilla extract
1 Tbsp maple syrup, divided
2 Tbsp butter, divided
2 Tbsp cream cheese
2 small bananas
You're basically making a hybrid scrambled eggs and french toast, so parts of this recipe will remind you will remind you of one or the other… and some are pure Mich Dish imagination.
Start by crushing the matzo into small pieces. There's no real art to this, but the smaller your pieces, the more even the texture of the final dish will be. I like mine to have a variety of textures.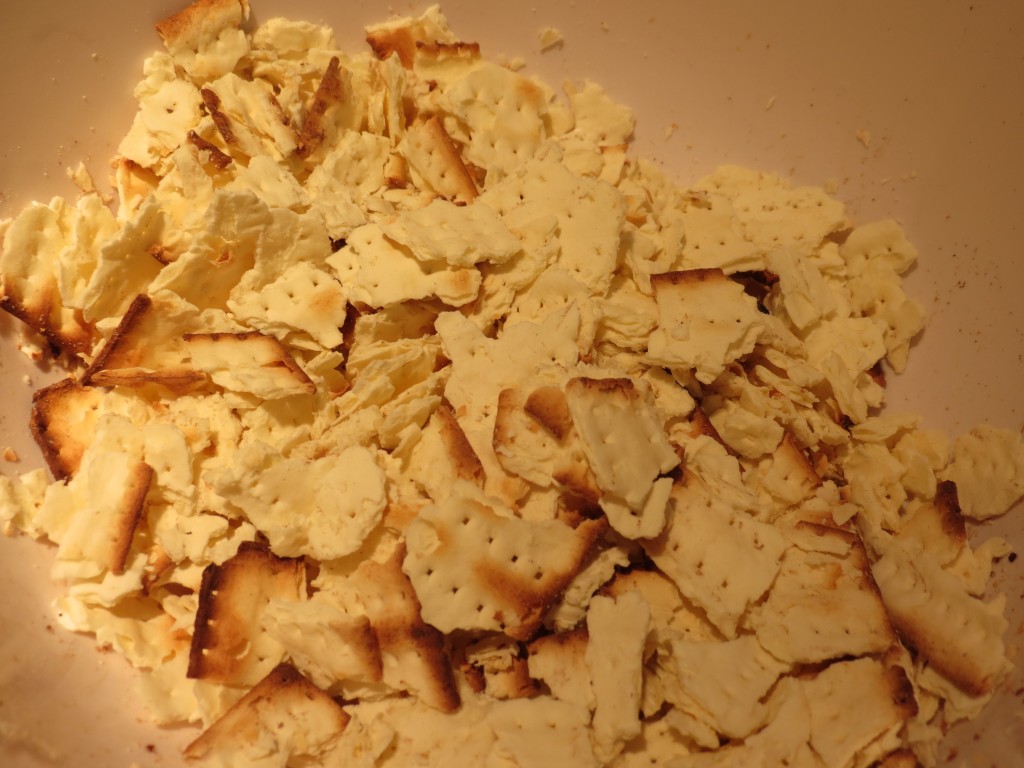 Next add the cocktail of french toast ingredients in (milk, egg whites and egg, cinnamon, vanilla, maple syrup), reserving 1 tsp maple syrup and 1/2 tsp cinnamon for later.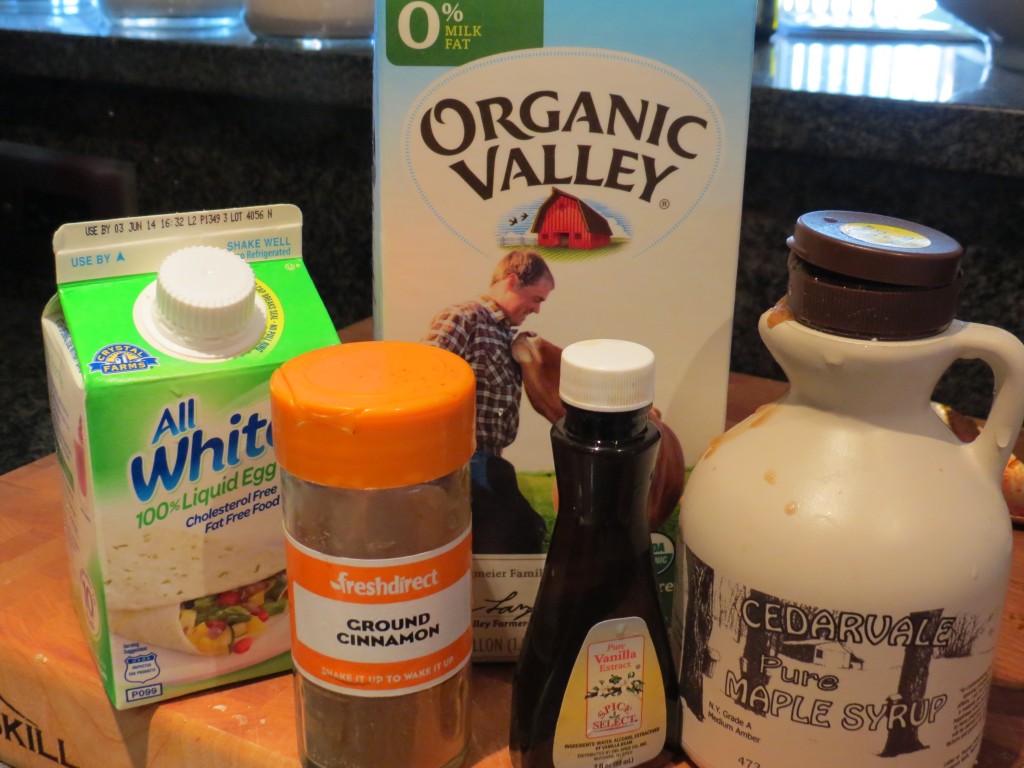 Your mixture should be pretty liquid-y and the matzo will not absorb all of the moisture– that's ok!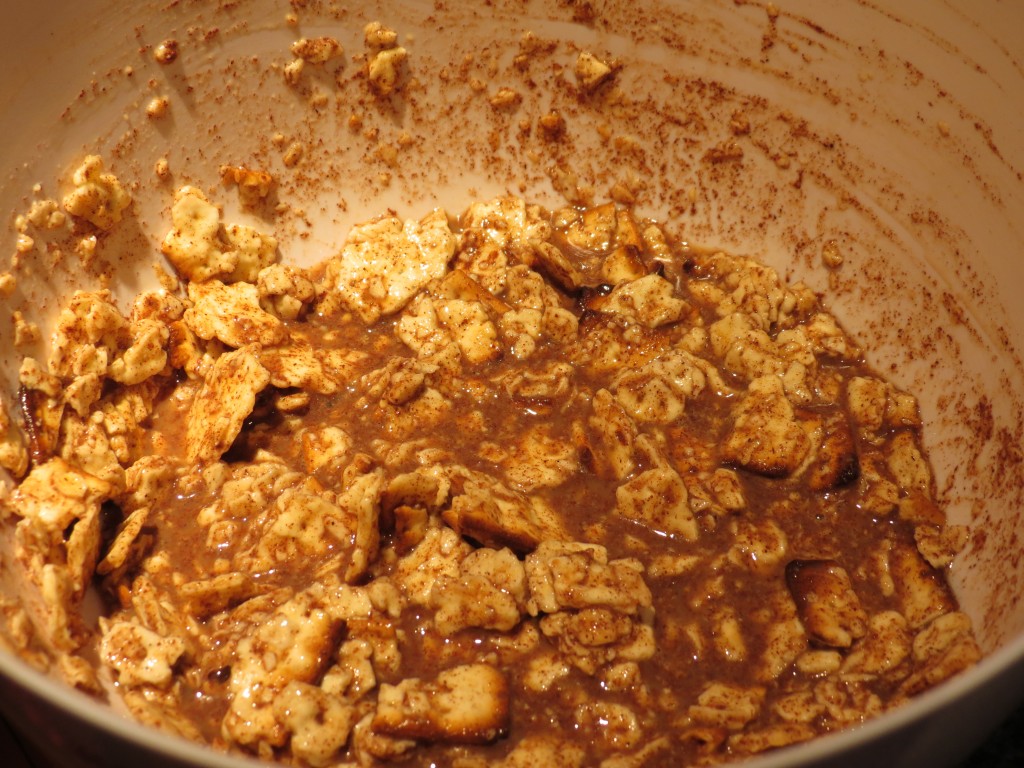 Next melt 1 Tbsp butter in a large skillet, reserving the rest for later. Add in the matzo mixture in an even layer and let it cook over medium high heat for 2-3 minutes.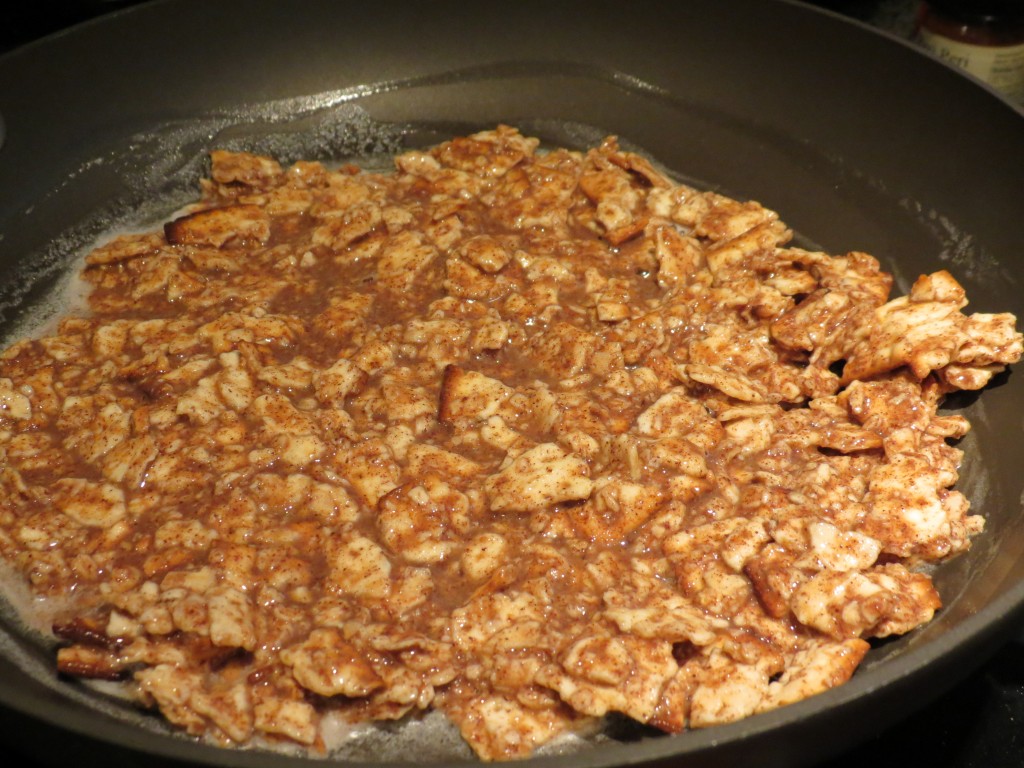 In the mean time, mix up some sweetened cream cheese using the reserved maple syrup and cinnamon.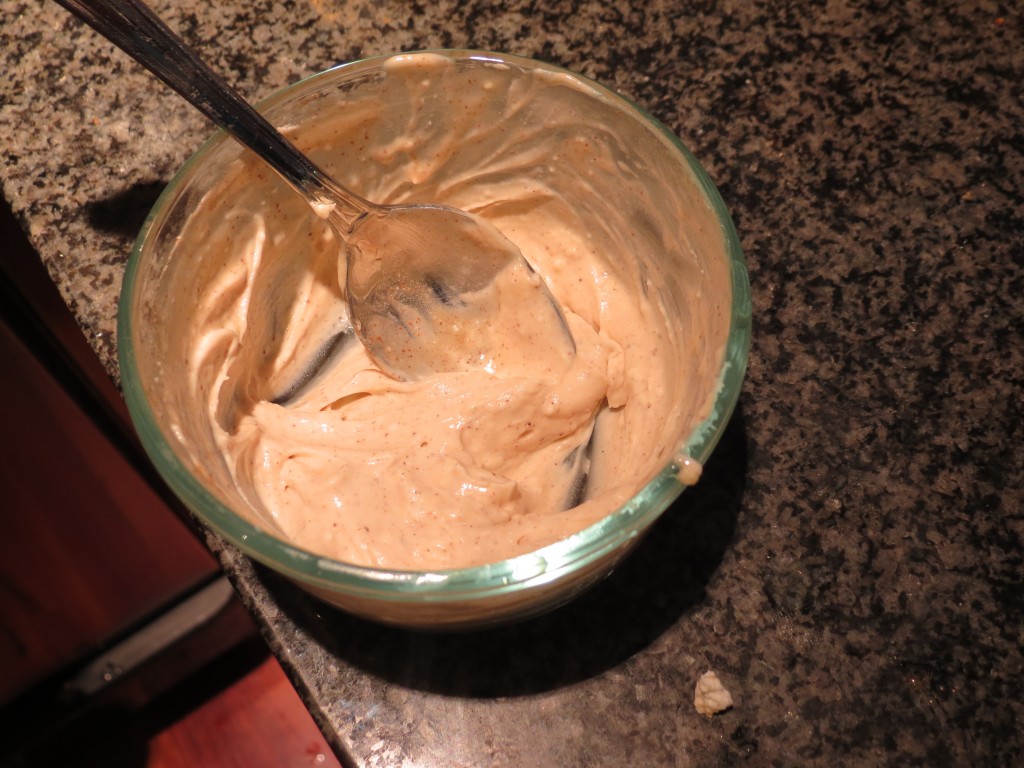 Stir the matzo mixture as if you are scrambling eggs, if the bottom of the pan seems a bit dry and pieces are sticking, add in the remaining butter to the pan and mix into the matzo while it finishes cooking, another 1 minute or so.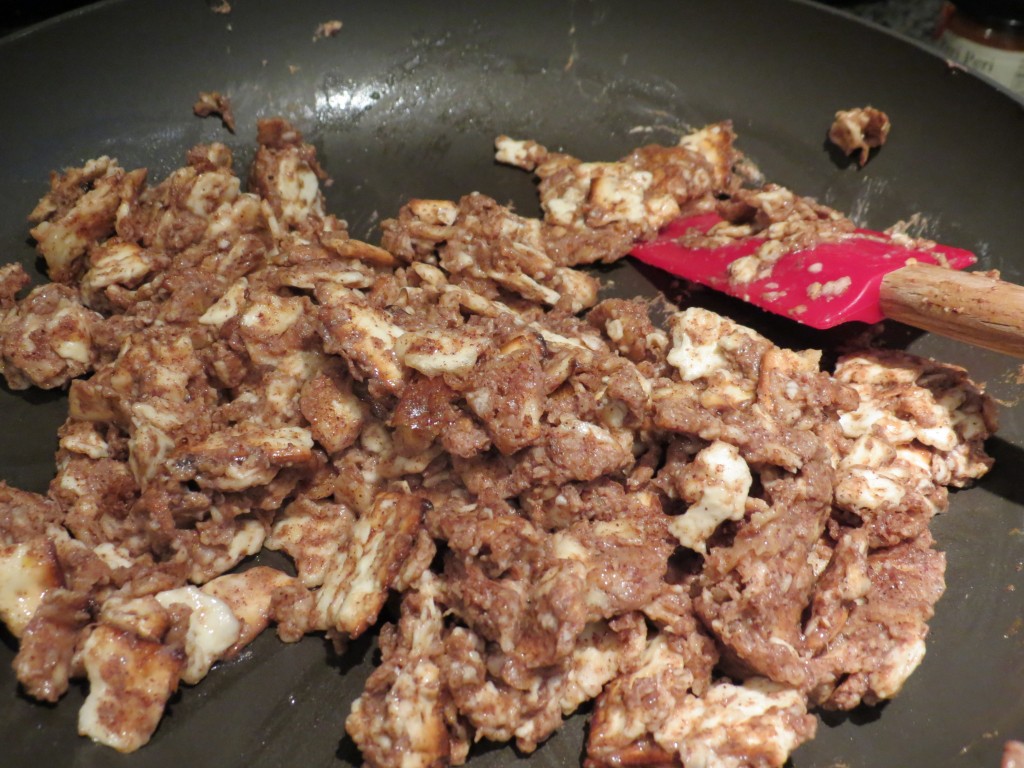 Once all the liquid from the batter has cooked off, remove the pan from the heat and stir in the sweetened cream cheese.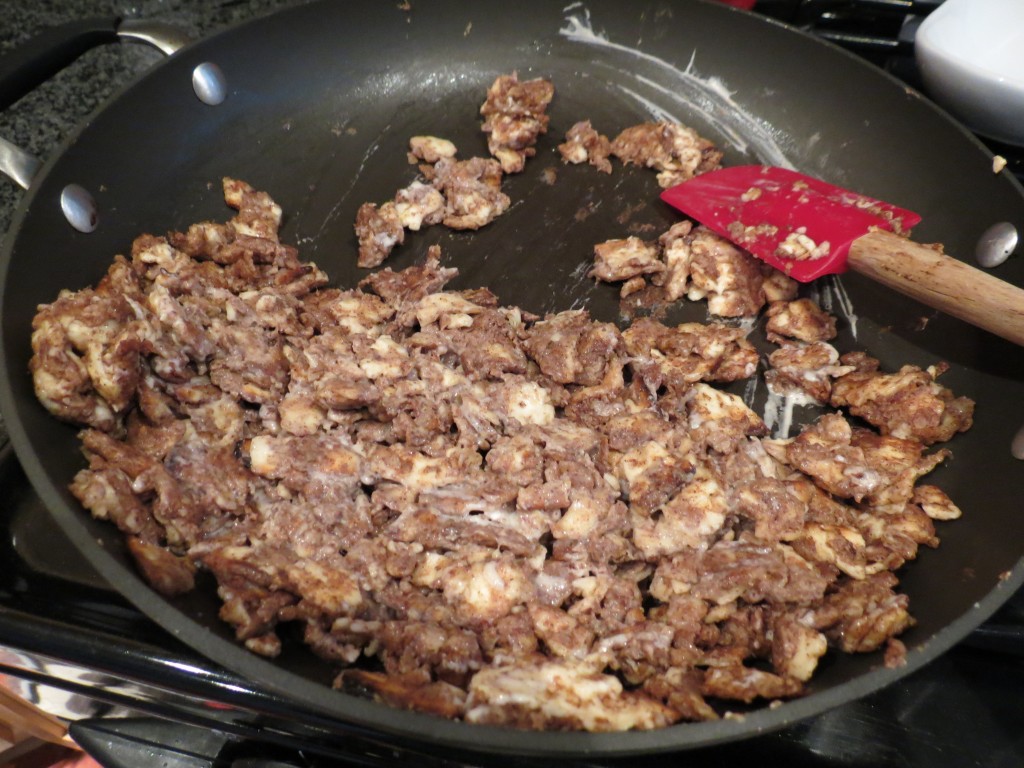 Divide evenly and add sliced banana and a drizzle of maple syrup and serve hot!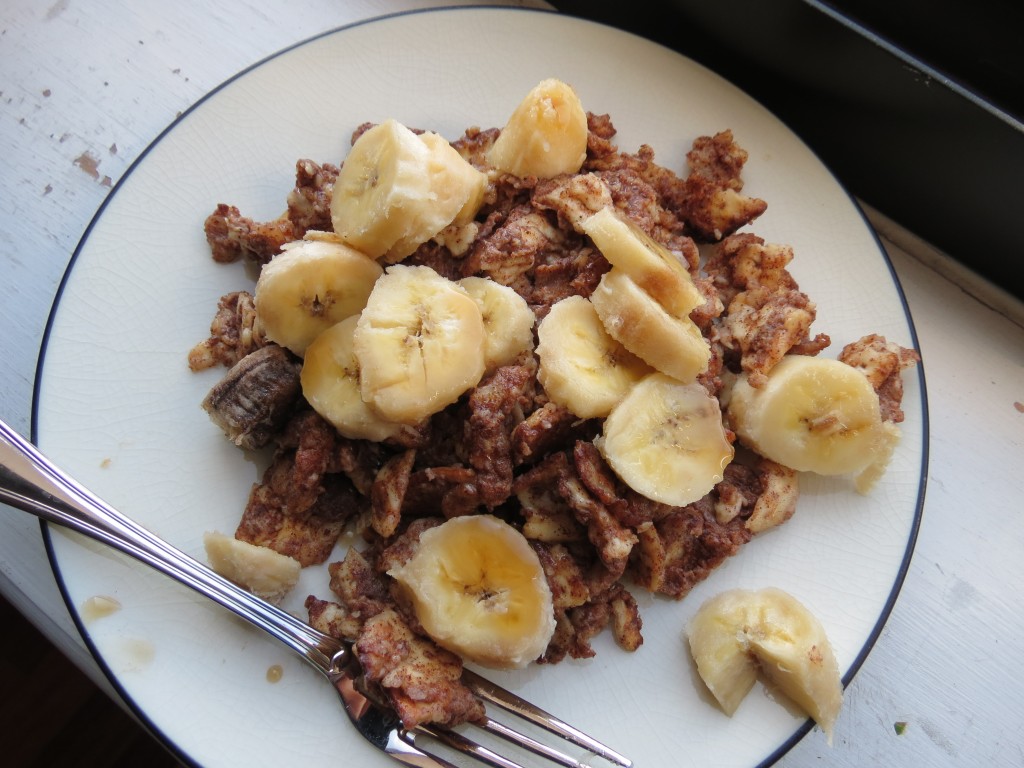 With only 1/2 Tbsp of maple syrup in each serving, this is not an overly sweet dish, so the banana helps to add some natural sweetness without added sugar.  Also, the sweet cream cheese helps this dish feel a little indulgent and creamy. This was a hit and a nice treat on a Saturday morning! Happy Passover!