Brunch is one of those weekend highlights– but it can be pretty frustrating. After waiting 30+ minutes of waiting for a table you treat yourself to what is usually a pretty indulgent meal, spend way too much money, and then want to nap for the rest of the day. It's also amazing. My mission for this morning was to lighten up a classic brunch dish: french toast.
You know, I never figured out why more people don't make french toast at home. It's super simple, delicious, and makes you feel really fancy for making such a fun brunch! It's one of my go-to impressive brunch dishes. The bonus? You can make a really delicious healthy version with just a couple of simple ingredients :egg, bread, cinnamon, oil/butter.
Here's what I used today for 2 servings: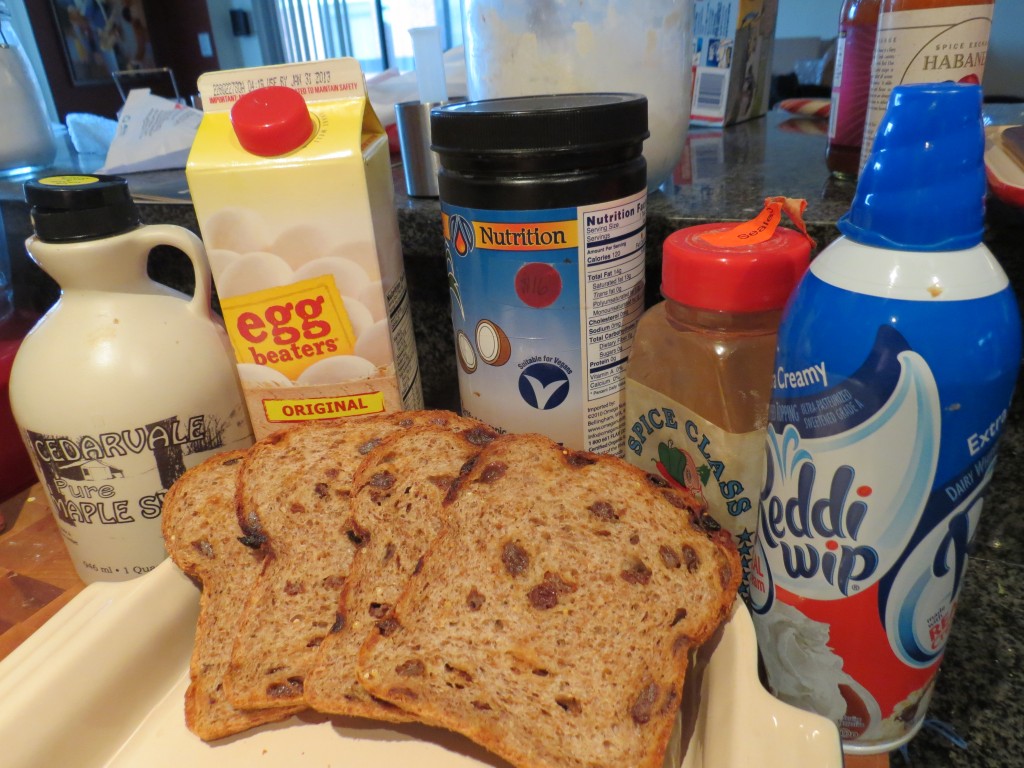 4 slices cinnamon raisin sprouted grain bread (my new obsession)
1/2 c egg beaters 
1 tsp ground cinnamon 
2 tsp coconut oil 
whipped cream 
maple syrup 
The prep is really simple: combine egg beaters (or 3 egg whites or 2 regular eggs) with 1 tsp ground cinnamon (you can also add some milk if you want, it will help create more liquid without adding more eggs).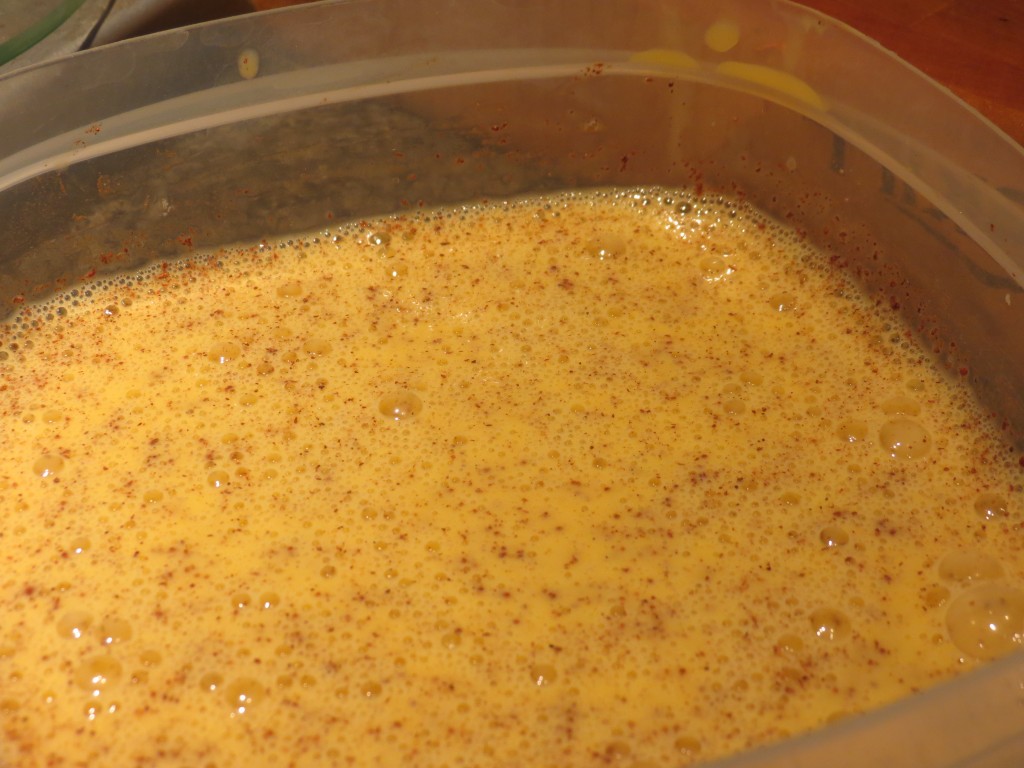 Dip both sides of each slice of bread until coated with egg mixture. Add 1 tsp coconut oil to pre-heated non stick pan (you can also use canola oil, butter, or Pam) and add bread to pan.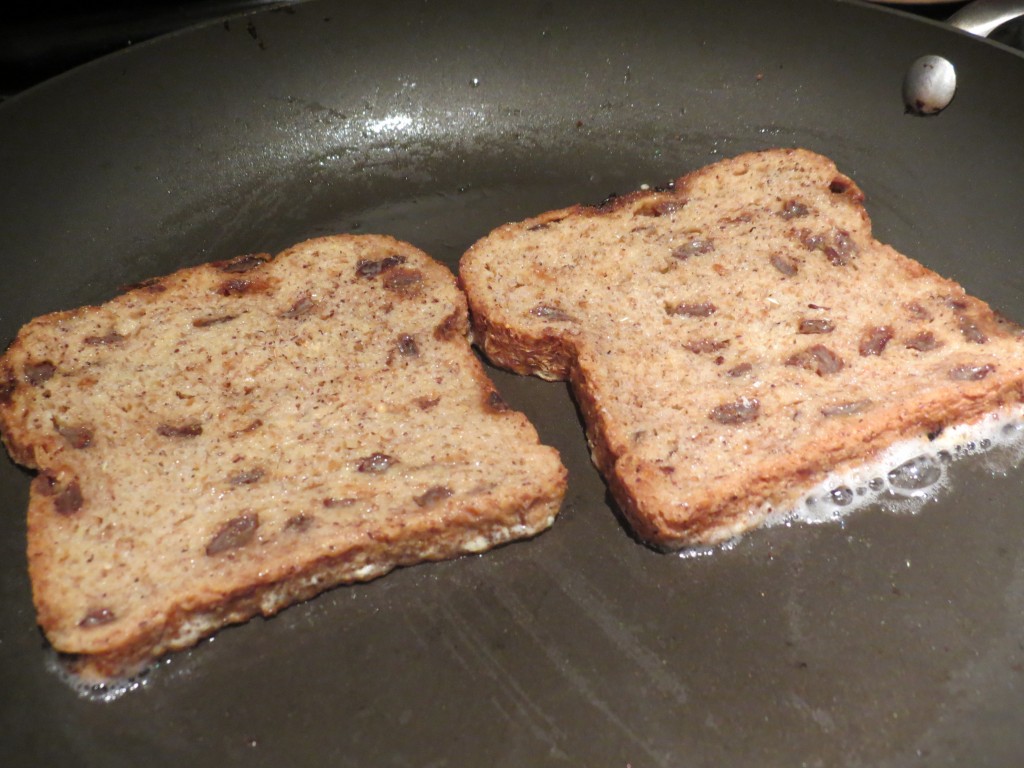 Cook over medium heat for 3-4 minutes per side. The way I can tell when it's ready is that the eggs start to set around the edges of the bread and the bread can move around the pan easily (if it sticks it's not ready yet).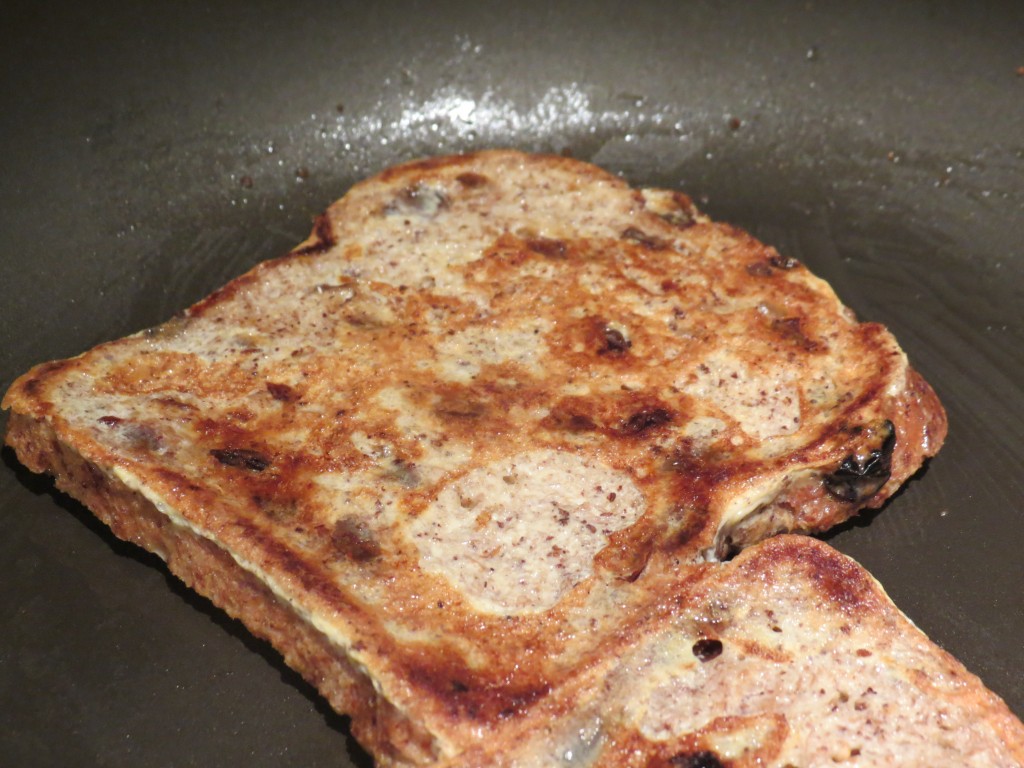 My pan allowed me to cook 2 pieces at a time so I used the other tsp of coconut oil for the last 2 pieces.
To serve, I sliced each piece diagonally, added some whipped cream, a sprinkle of cinnamon, and some dark maple syrup (from Cedarvale of course).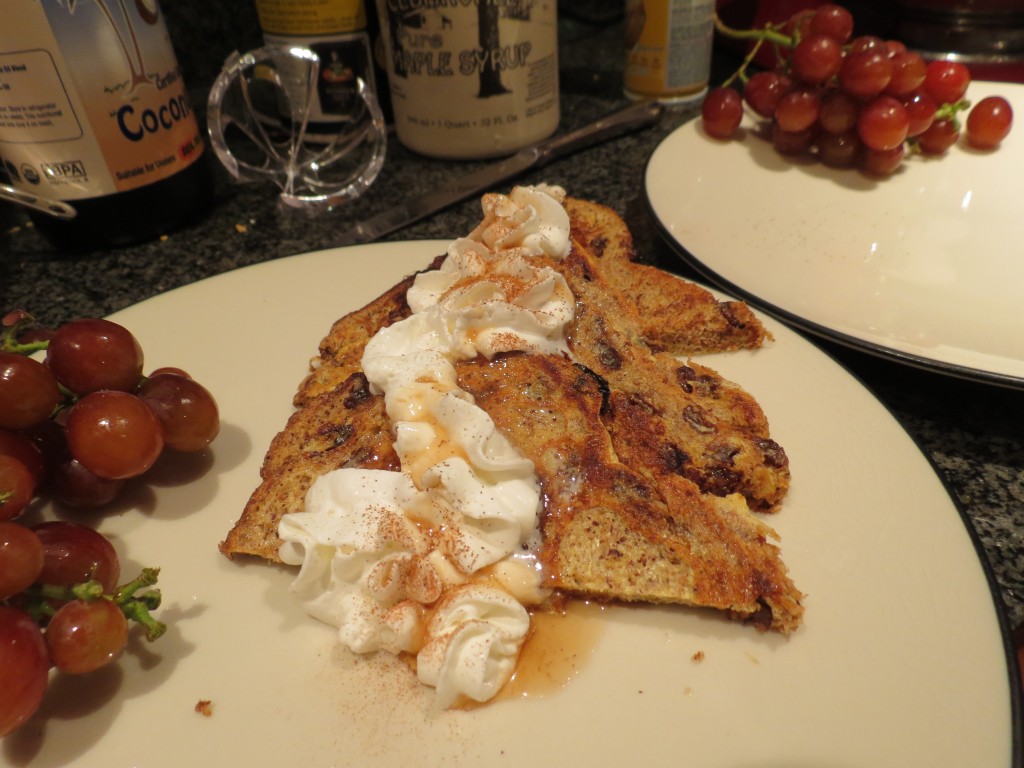 I added grapes for fruit and to make it feel more like we were eating at a restaurant… without the weight, the cost, and the nap. I challenge you to make french toast next weekend (or today if you're a really late sleeper).