Saturday nights are perfect in so many ways. You didn't go to work today.You don't have to go to work tomorrow. You can be totally lazy (hey, you'll be productive tomorrow, right?) Saturdays are also usually "date night"– you know, you go out to a nice dinner and maybe a movie? Maybe you splurge a little budget-wise or calorie-wise? Well after working through last weekend and both full weeks surrounding it, Geoff and I needed a date night… but also a lazy night at home. The solution? An Asian inspired meal eaten at a candlelit table in sweats.
I had been wanting to try some recipes from my new Chinese cookbook and also was in the mood to invent a new recipe. From the cookbook I made egg drop soup. For my recipe I created sweet and sour meatballs. Now, recipes are rarely perfect upon first conception and there are definitely some changes I would make, but overall these were a success. Geoff said he liked them as is so I feel comfortable sharing the original recipe and adding my modification thoughts at the end. So here we go:
First, I made the sweet and sour sauce by combining these ingredients: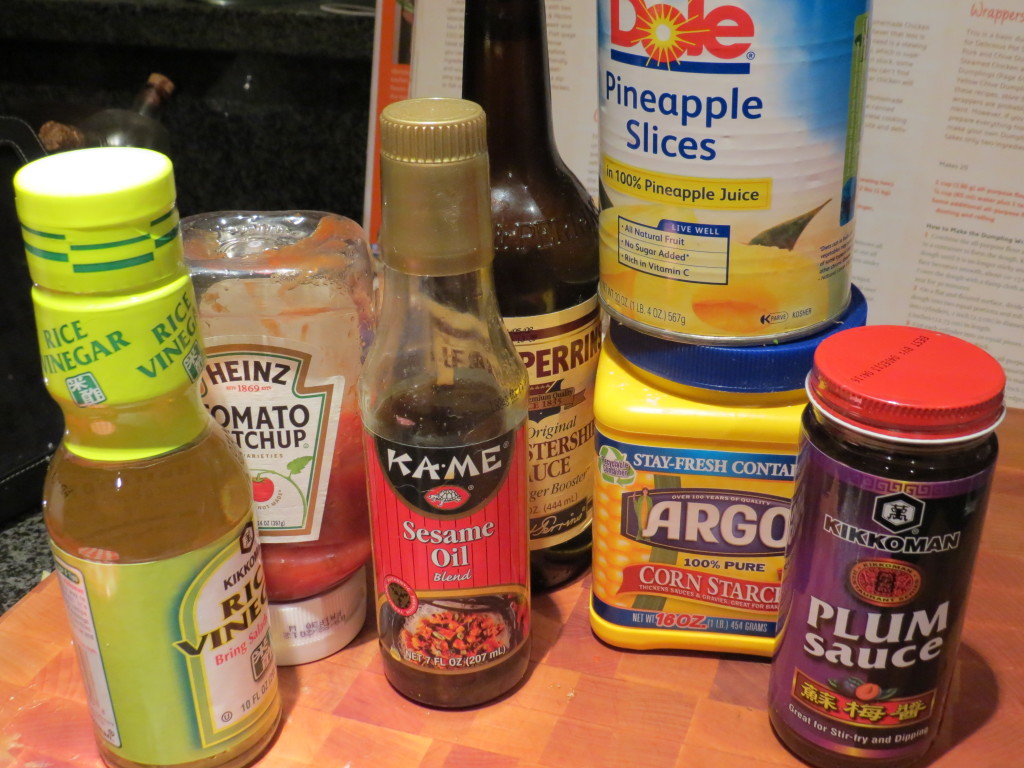 2 Tbsp ketchup
1 Tbsp plum sauce (in the Asian aisle. You can also use duck sauce)
1/2 Tbsp Worcestershire sauce
1 Tbsp pineapple juice (or brown sugar or regular sugar)
1 tsp rice vinegar
1/4 tsp sesame oil
4 Tbsp water
1 tsp cornstarch
I always keep empty glass jars in the house (salsa, mustard, jam). They are perfect for mixing sauces or salad dressings. That's what I use to mix this sauce.
Next I made the meatballs. I had ground pork on hand, but these would be really good with chicken as well. For the meatballs:
1 lb ground pork
1 Tbsp fresh ginger, finely minced (or 1 1/2 tsp ground ginger)
1 Tbsp crushed garlic
1/4 cup water chestnuts, diced
1 cup diced mushrooms
I wanted the ginger and garlic to really penetrate and flavor these meatballs so I ended up making a ginger garlic paste by running my knife through both ingredients and then using the side of the knife to smash them together.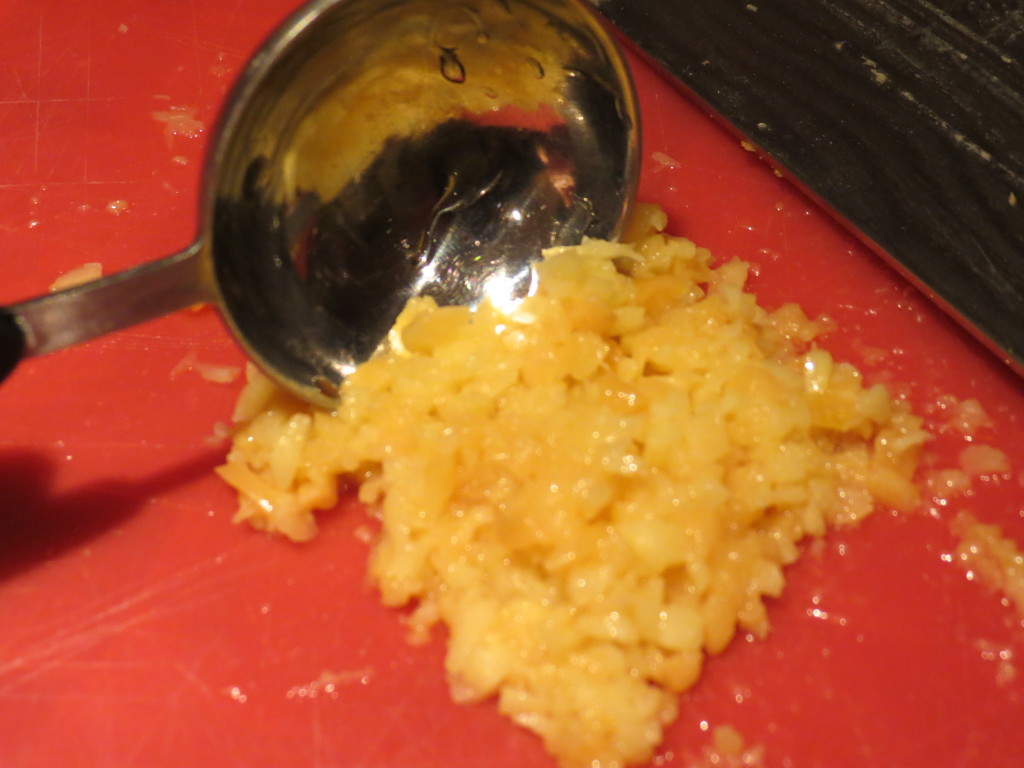 The mushrooms were my way of keeping the pork moist and bulking out the meat with veggies. As you can see I tried to chop all ingredients into pretty tiny pieces that way you didn't end up with a meatball that was half mushroom.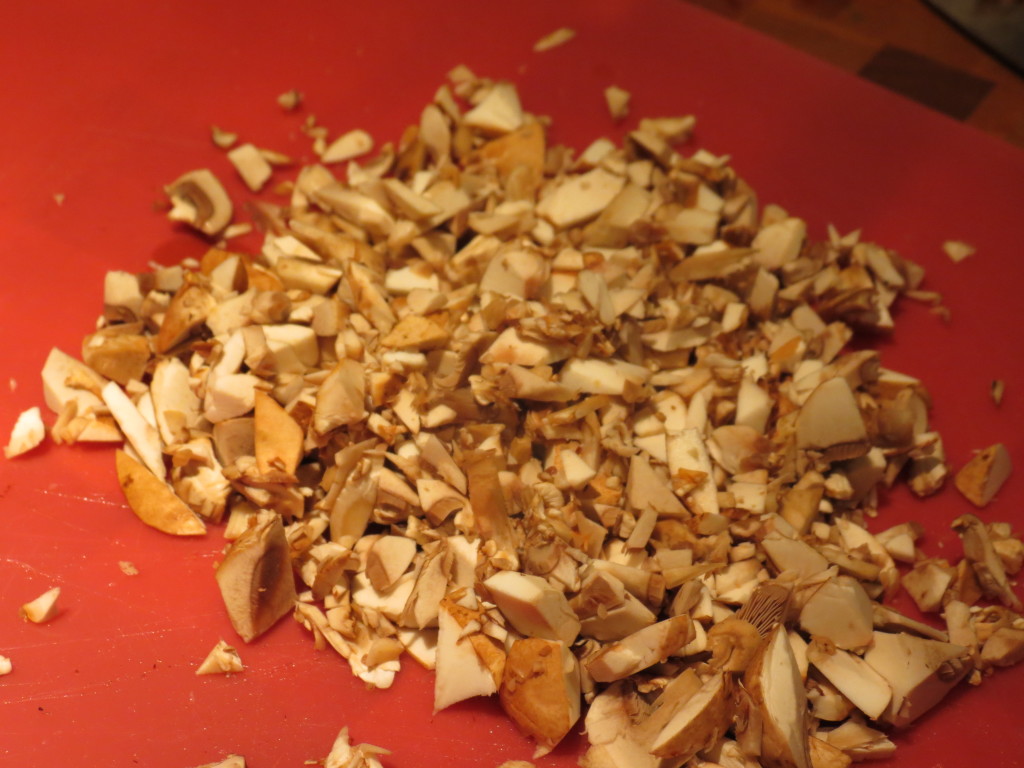 Add all the ingredients into a bowl and mix until evenly distributed. I used a tablespoon measure to help keep the meatballs evenly sized.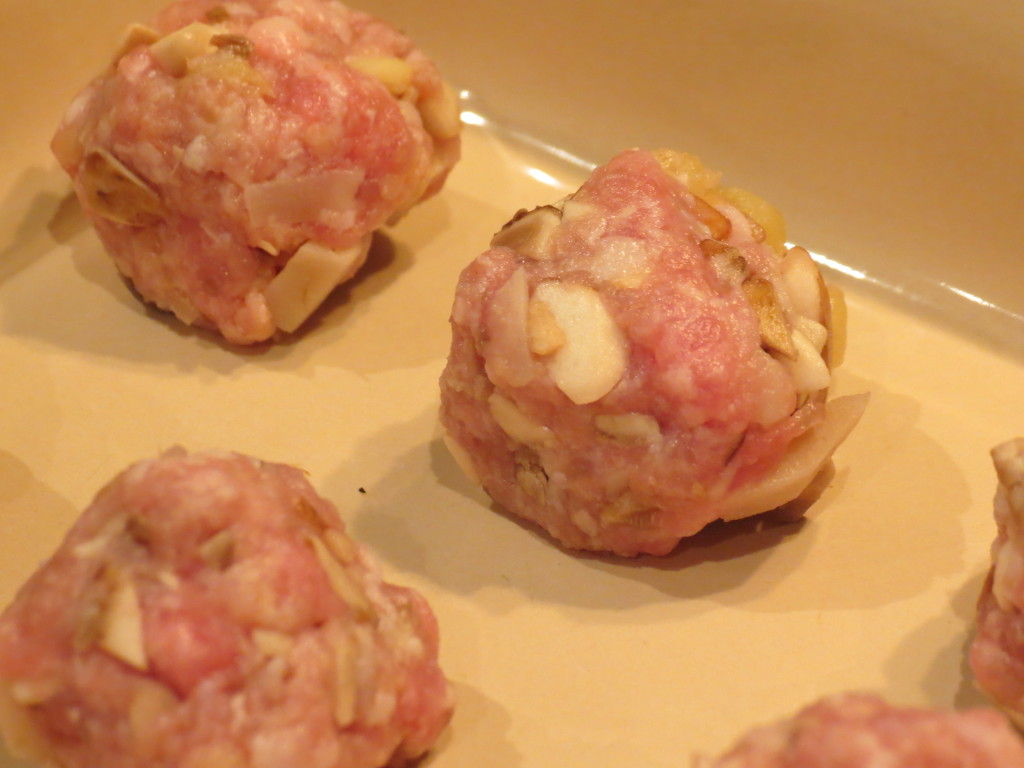 Bake meatballs at 375 for 18 minutes. After 18 minutes, remove from oven and brush on sweet and sour sauce.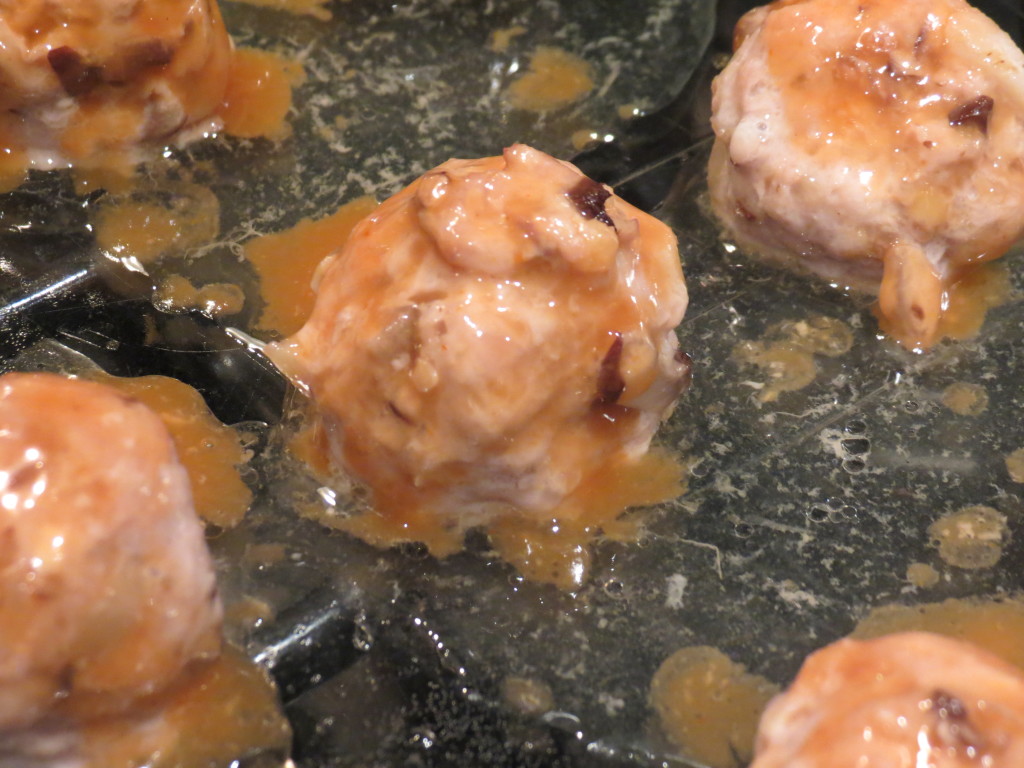 This should use up about half of the sauce and you can reserve the rest for dipping (or store in your fridge for later). Return to oven and bake for 5 more minutes.
The recipe made 24 meatballs and was 6 points + for a serving of 4. As you can see I served this with the egg drop soup and some ginger, garlic, and soy sauteed mushrooms and spinach.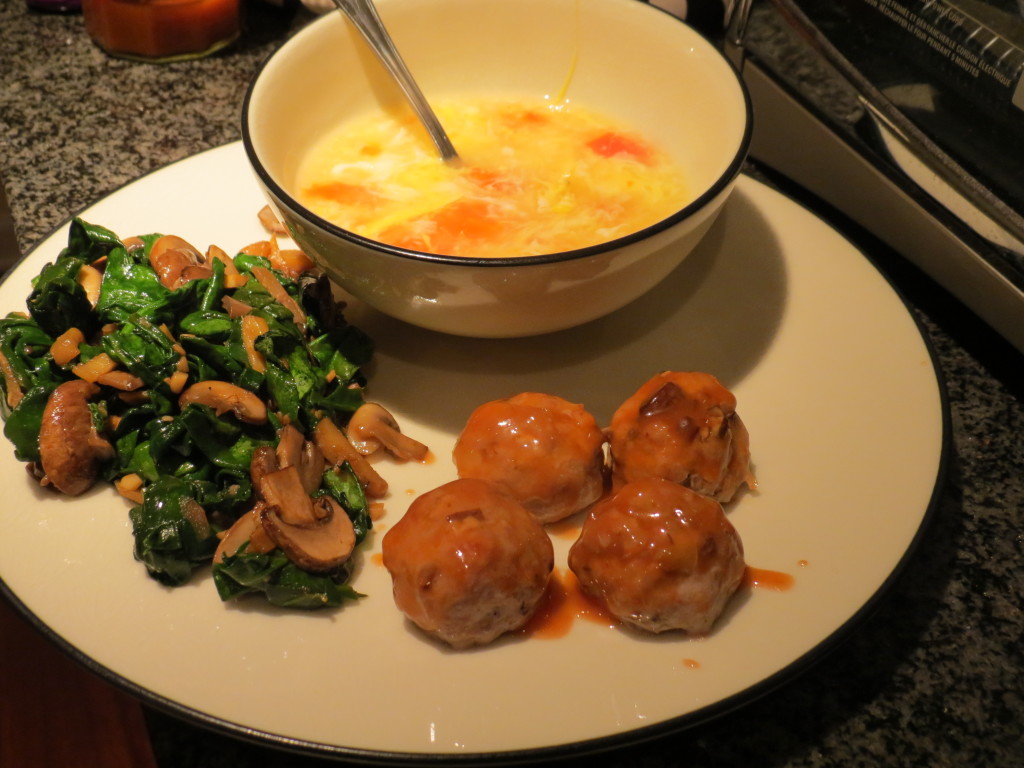 This whole meal took about 40 minutes including cooking time and the timing for all 3 dishes worked out perfectly! I hope you treat yourself to a lazy date night soon! Making an out of the ordinary (but easy and healthy) dinner like this can make your Saturday at home feel just as special as going out to a fancy restaurant.
So… for next time here are my thoughts:
Add 1/2 tsp garlic salt to meatball mixture before baking

Add 1-2 Tbsp sweet and sour sauce to meatball mixture before baking (to keep the meatballs moist)

Brush on the sweet and sour sauce a bit earlier (maybe after 10 minutes) so the moisture and flavor penetrates