So if you read the last post you probably know that I have an abundance of pumpkin in my fridge. I used half of it to create a spiced pumpkin and tahini soup, which was delicious fresh and and days after. Last night, I used most of the other half (apparently roasting 1 pumpkin makes A LOT of pumpkin puree) to make ginger pumpkin muffins. I adapted this recipe from a weight watchers one that called for butternut squash and though I have never tried the original, I really think pumpkin is the way to go on these– they don't call it pumpkin pie spice because it should be used with butternut squash…
Now, before you think "oh no, healthy pumpkin muffins," rest assured that I would never post a Mich Dish that wasn't delicious. Also, I can honestly say that I have very rarely found a weight watchers recipe that wasn't a crowd pleaser. So bottom line– you're in good hands!
This recipe has a lot of ingredients, but overall it is pretty simple and straightforward.
First, whisk together the dry ingredients and set aside:
1 1/2 cups flour
2 tsp pumpkin pie spice (or a combination of nutmeg, allspice, and ginger)
1 tsp ground ginger
1 tsp baking soda
1/4 tsp salt
Then, combine wet ingredients and mix for 2-3 minutes:
1/2 cup packed brown sugar (I used light, because that's what I had on hand, but the recipe asks for dark)
1 cup pumpkin puree
3 Tbsp canola oil
1/3 cup fat free yogurt (I used Greek yogurt, but you can use any kind)
3 Tbsp molasses
1 egg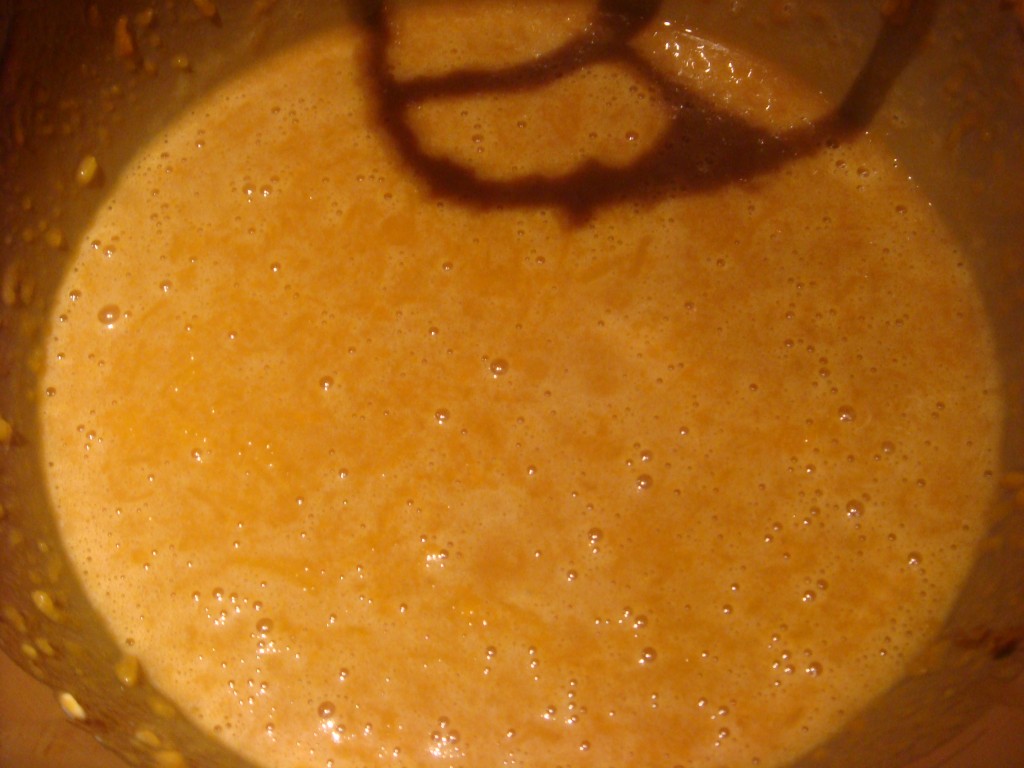 Make a well in the middle of the dry ingredients and pour the wet mixture into the center. Stir until just combined (meaning until you don't see any more flour).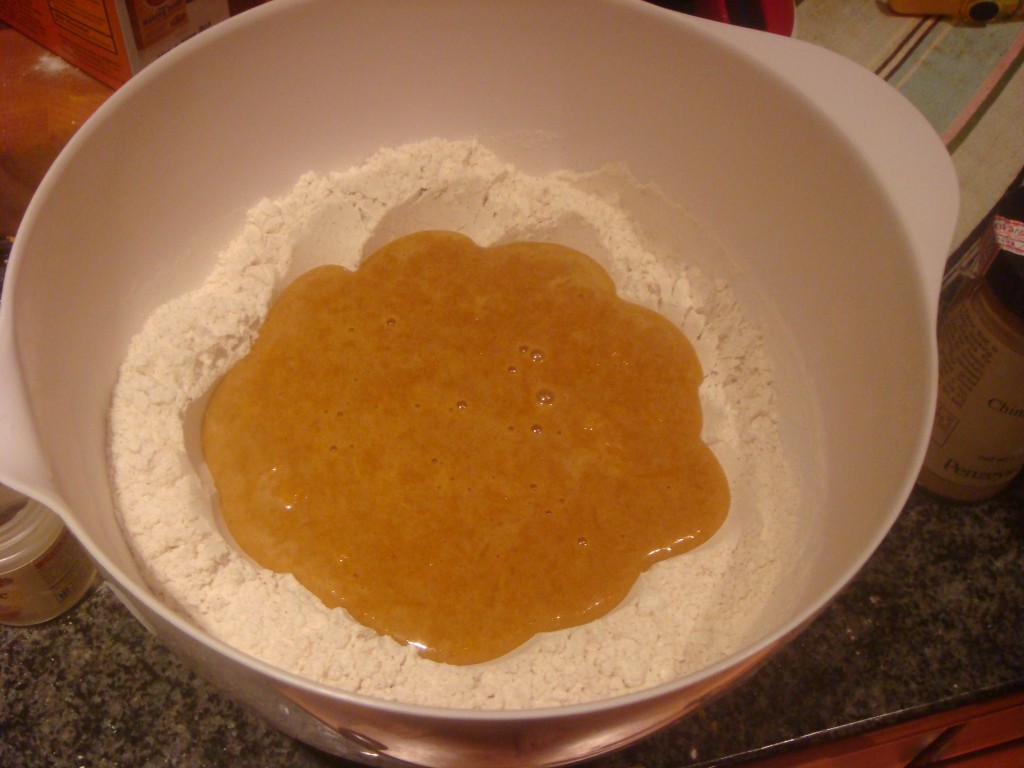 Depending on the size of your bowl, you may not be able to fit all the wet ingredients in one batch, so just pour half and then pour the rest in while stirring. If you are like me and you find that you have flour that hides on the bottom of the bowl and refuses to mix in no matter what, you might want to pour the mixture back into the wet ingredient bowl, putting the rogue flour at the top and making it easier to mix in. If you have no idea what I'm talking about… ignore that!
Grease or line a muffin pan and fill each cup 2/3 full.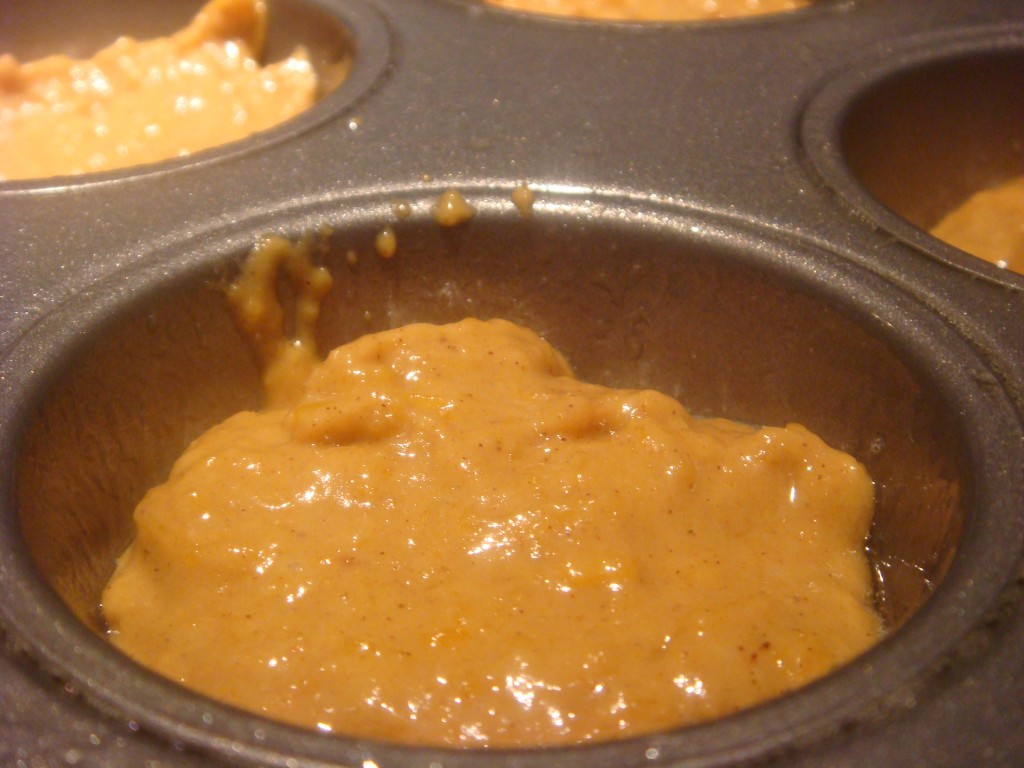 Bake at 350 for 22 minutes
or until a knife or toothpick comes out clean.
As is, these muffins great for breakfast with a hot cup of tea. They're nice and spiced without being overwhelming or overly sweet. If you are more of a dessert/sweets lover, you can easily put a cream cheese frosting on these and they'd be delicious too.  This recipe makes 12 muffins. I doubled the recipe since I was planning to bring them into the office (and because I wanted to use more pumpkin puree).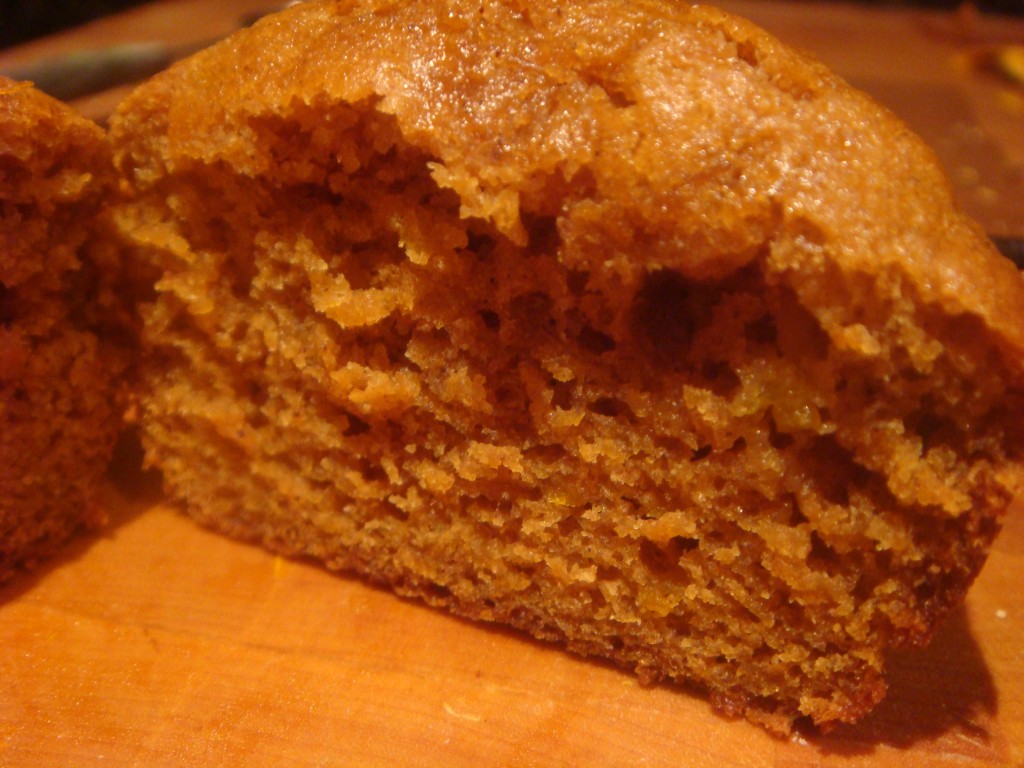 Post baking thoughts:
Though these muffins are called ginger pumpkin, the ginger flavor can easily be confused for pumpkin pie spice. I love ginger, so next time I make these, I will chop up about 1/2 cup crystallized ginger and mix it into the batter right before baking. I think that will help these muffins be more accurately named.

I was reading some other food blogs, and I saw someone who sprinkled cinnamon and sugar on top of the muffins before baking them to give a nice sweet crunch on top. I might try this next time as well.