Apple sauce is really one of those under-appreciated foods. It's so delicious, it's quite healthy, and as I learned tonight it's really quite simple to make. Today was my one year wedding anniversary so I wanted to make a special dinner. If you recall from the last post, I have a ton of apples in my house and they've been sitting in the fridge for a while, so I wanted to find a good way to use them. I also had a pork loin so I thought what goes better with pork than apples!
After scouring the internet for recipes, I found one from cooking light that seemed perfect: Cinnamon-Maple Apple Sauce. Because of a certain friend of mine who gives me easy access to amazing maple syrup, I am always drawn to recipes involving that specific sweetener.
That brings me to my first ingredient. Channeling Ina Garten for a moment, the key to this recipe is good maple syrup. My choice, of course is Cedarvale Maple Syrup. It is wonderful. I highly recommend the dark amber variety.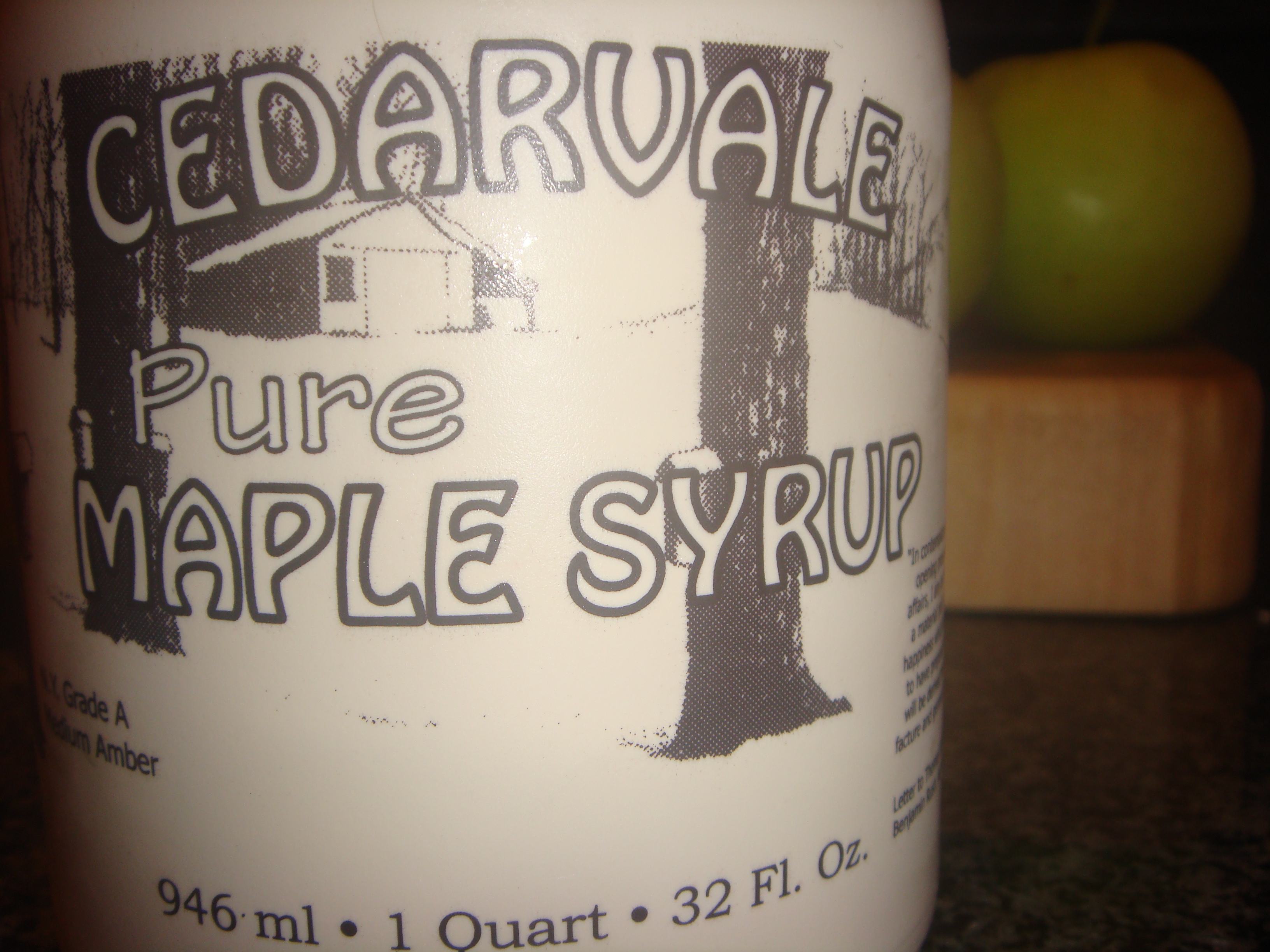 When it comes to simple recipes that involve a few ingredients, having good quality ingredients is so important. The first thing you want to do is bring 1/2 cup maple syrup and 1/4 cup water to a boil. While that is coming to a boil peel and cube 5 medium apples. I used a combination of red delicious and what I believe to be Jonagold apples (I say I believe because the orchard was not super well labeled so we just ended up picking apples that tasted good). My ratio was 3 sweeter apples to 2 more tart apples. Add apples to the boiling maple syrup and water along with 1/8 tsp nutmeg and 1/4 tsp cinnamon. You already know that I am not a big measurer so I just sort of sprinkled both of these ingredients.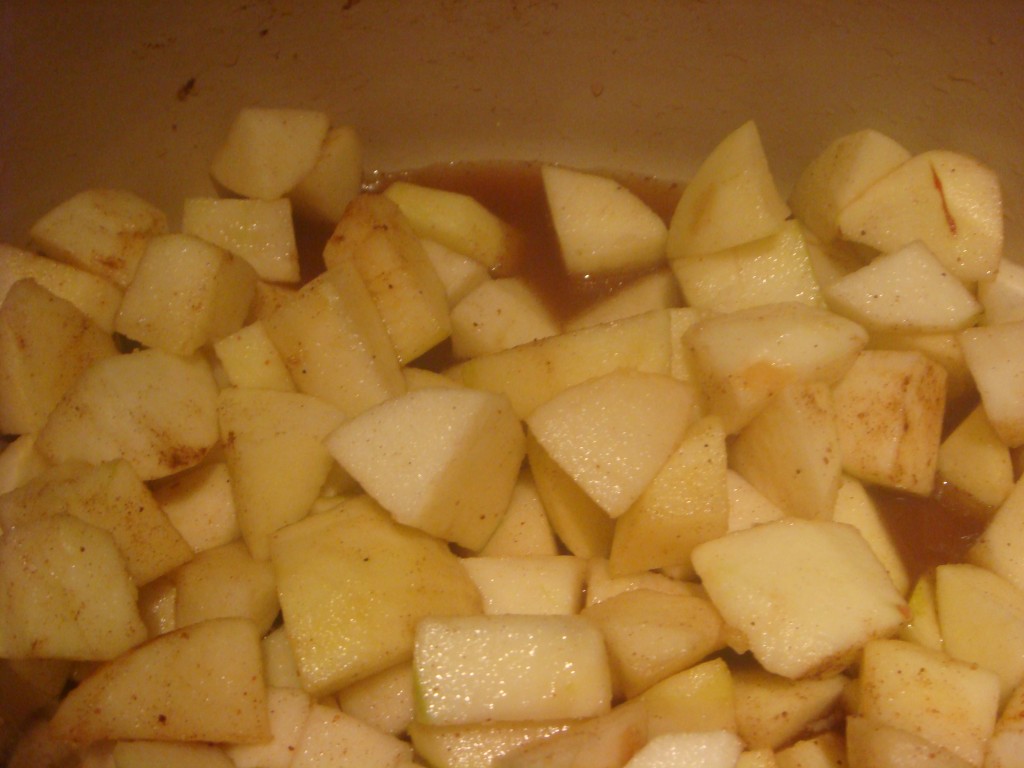 Cover and cook for about 25 minutes or until apples are soft. (WARNING: THIS WILL MAKE YOUR HOUSE SMELL AMAZING!) Using a potato masher, mash the apples. Now, I feel like things that are home made should look home made, so I left the applesauce chunky. If you are more into a smooth consistency, I would recommend using an immersion blender instead of a hand held potato masher. Once you've got the apples to a consistency that you're happy with, continue to cook them uncovered so that the liquid evaporates.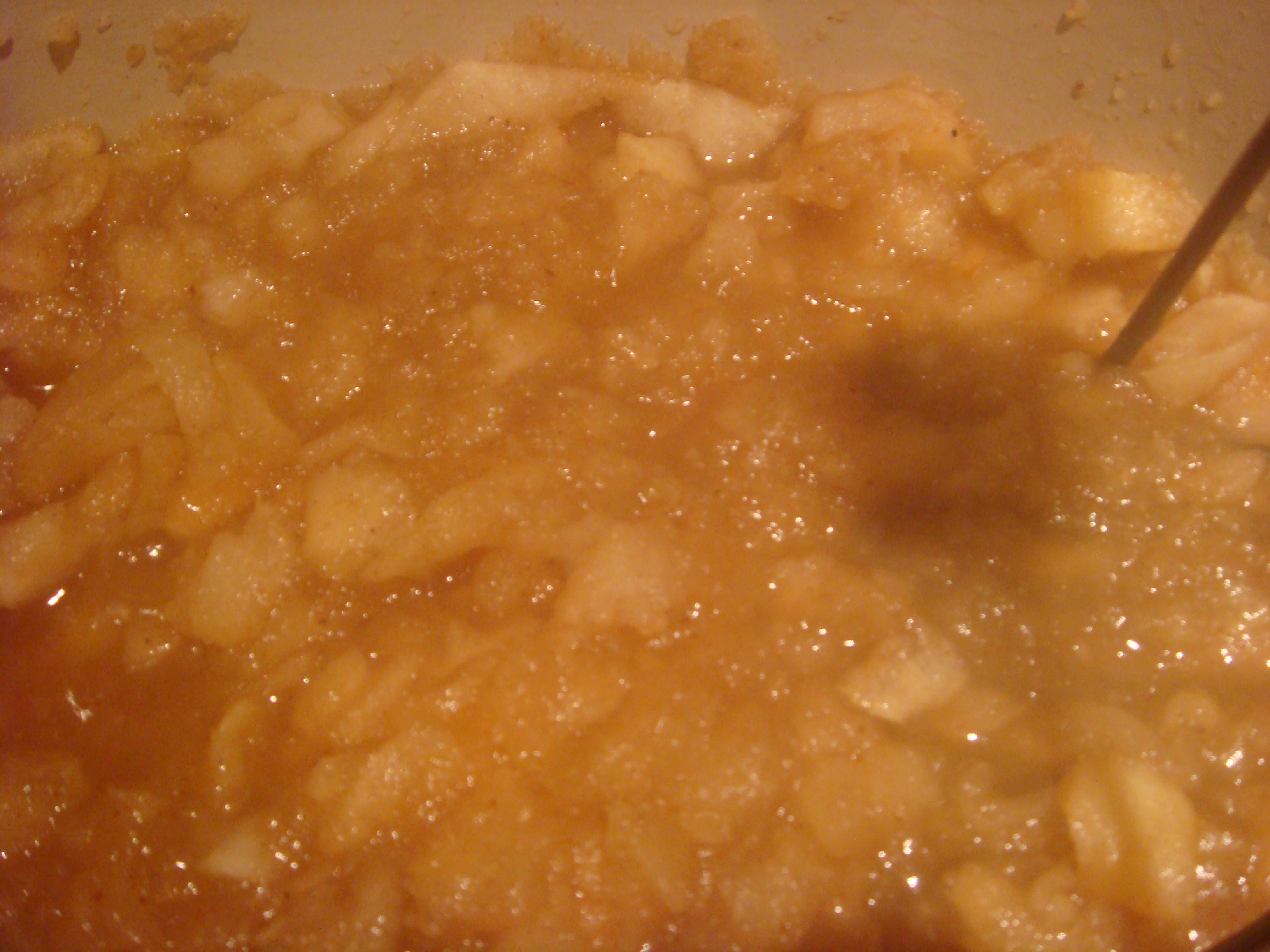 And that's it! See? I told you it was simple. The results are amazing on pork, on cornbread, or on a spoon. It really makes me wonder why I have never done this in the past. If you have apples lying around you should DEFINITELY make this apple sauce! You will not be disappointed.