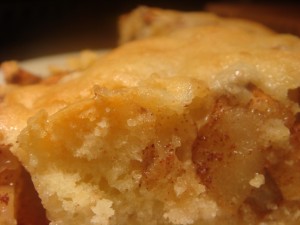 This is my favorite fall cake recipe. In fact, it's probably in my top 3 most delicious cakes (the other two being Erika's carrot cake and a Turkish cake called corek). I don't know where the recipe originated from but I learned about it from the family that lived across the street from us in Brooklyn. That's why I call it Terry's Apple Cake. What's brilliant about this cake is that there are chunks of apples coated with cinnamon running throughout the center of the cake. It sort of gives you that feeling like you're being healthy (which is what I think when I eat carrot cake), but don't fool yourself. It's a delicious cake, but it's not really a healthy one.
So today, Geoff and I went apple picking and came back with way more apples than we know what to do with, so making Terry's Apple Cake was a no brainer. In fact, I decided to make a double recipe so that we could bring some to each of our respective offices tomorrow. For simplicity's sake, I'll just talk about a single recipe, but if it looks like a ton of food in the photos you'll know why.
The first thing you'll want to do is prep the apples. Here's what you'll need
4-5 apples, peeled and cubed
2 Tbsp sugar
1 Tbsp cinnamon
1 Tbsp lemon juice
In a bowl, mix cubed apples with sugar, cinnamon, and lemon juice. Set aside.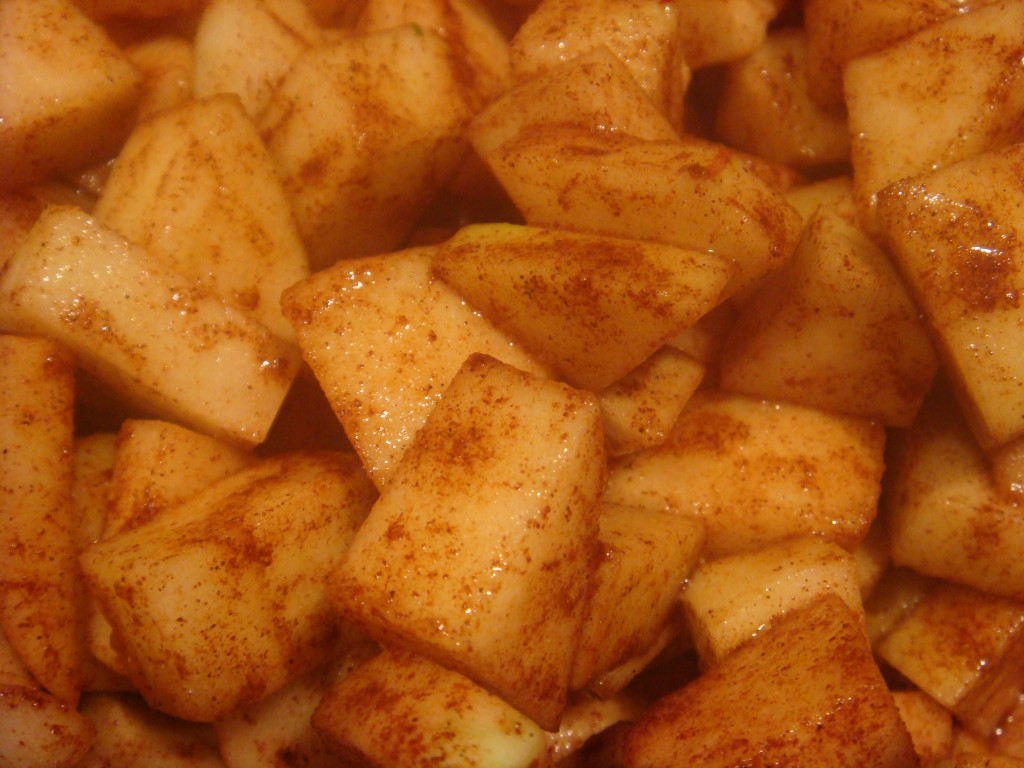 Here's what you'll need for the rest of the cake:
2 cups sugar
1 cup vegetable oil
4 eggs
1/4 cup orange juice
2 1/2 tsp vanilla extract
3 cups flour
1 tsp salt
3 tsp baking powder
Mix sugar and vegetable oil together. Add the rest of the ingredients, alternating wet and dry ingredients, mixing until everything is incorporated. The batter will be very thick.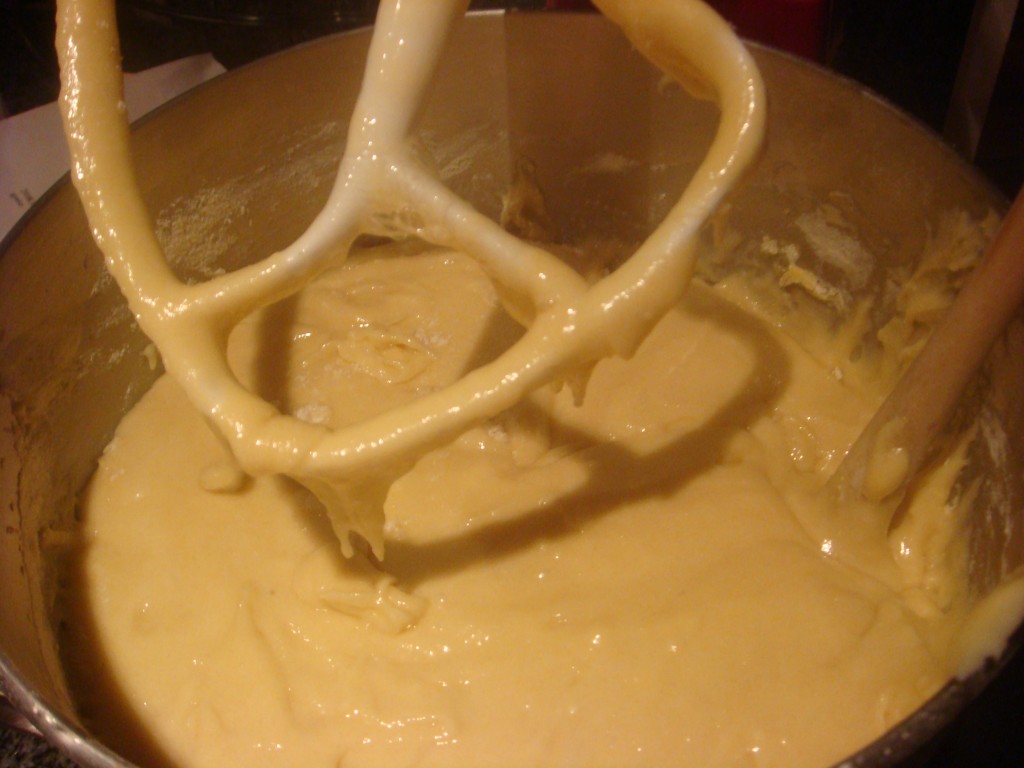 Pre-heat the oven to 350 and grease (and flour if you want) a 9×13 baking dish. Pour 3/4 of the batter into the baking dish. Spread apples over the cake.
I recommend doing this with a slotted spoon as the apple mixture probably has a lot of delicious sugary, cinnamony, lemony liquid which tastes good, but too much of it will make the cake too wet.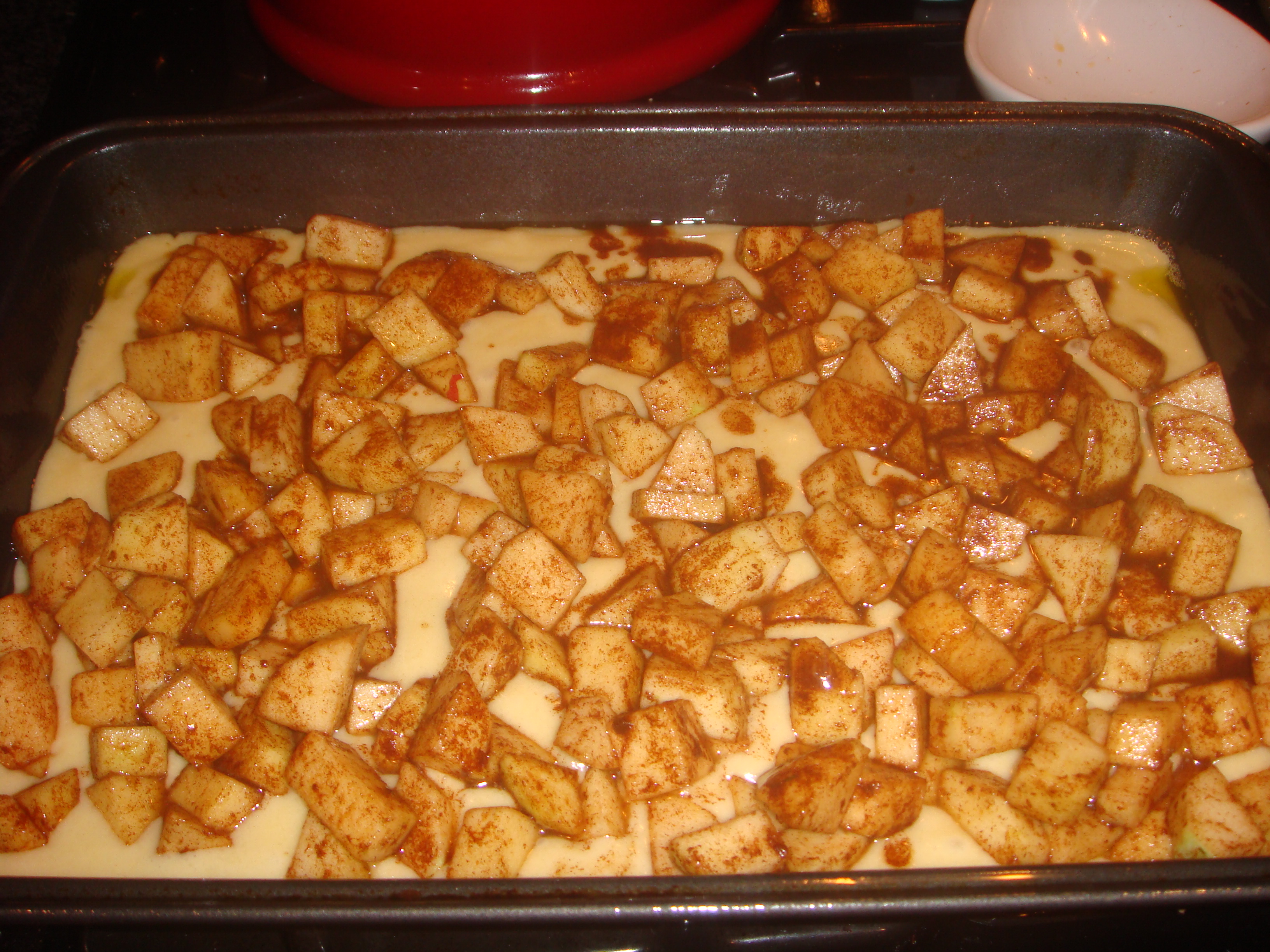 Drizzle the rest of the batter over the apples.
It won't all be covered, but that's ok, just have fun with it! It will taste delicious so matter what. Before you put it in the oven it will look like this: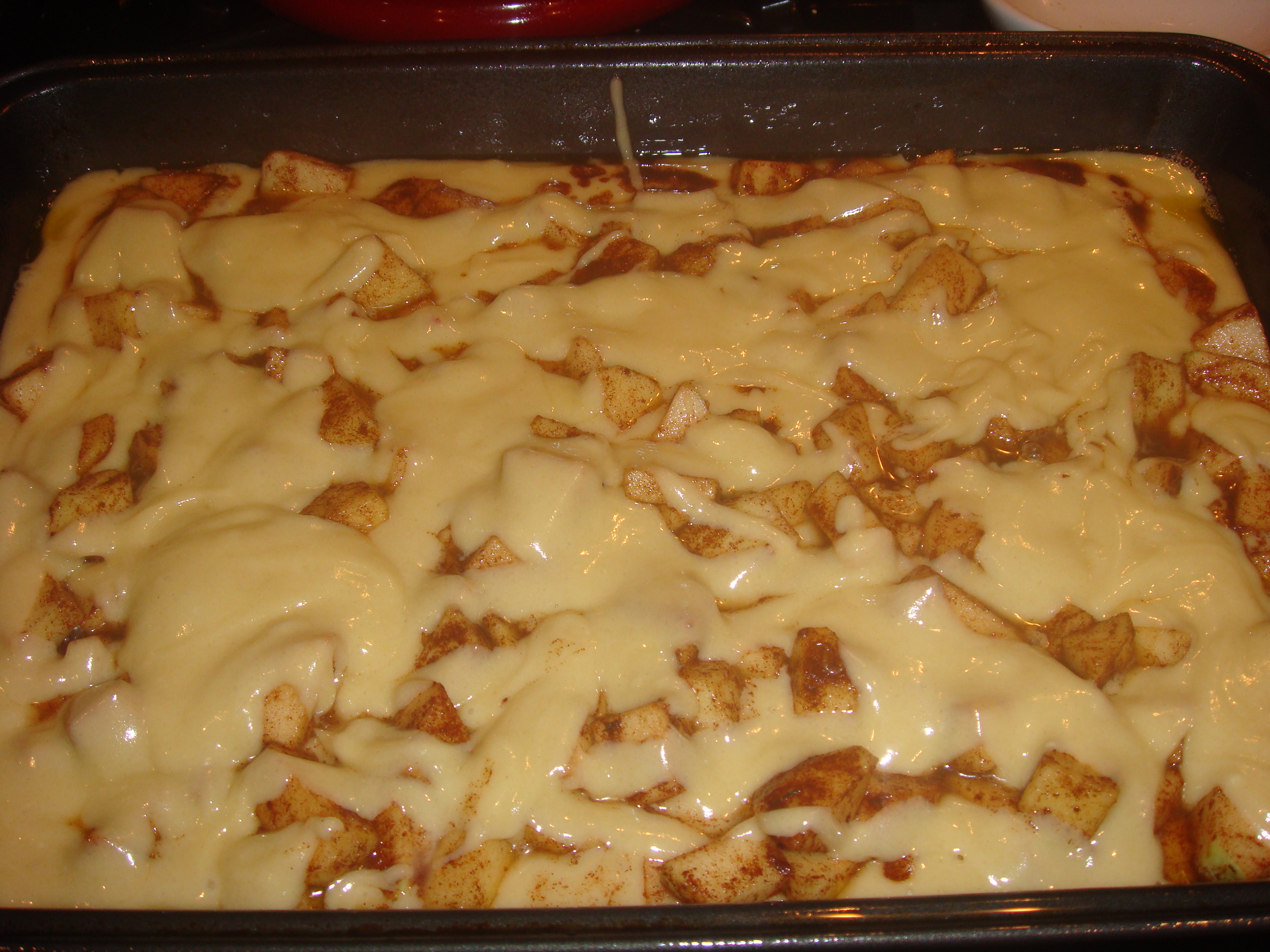 The cake will bake at 350 for about 60-75 minutes. This has never happened to me before, but for some reason when I was baking today, the edges cooked very quickly while the center was still uncooked. Both cakes were on the same level, so it wasn't a matter of rotating them. What I did to fix this was lowered the temperature to 325 for the last 30 minutes of baking.
Here are some photos of the finished product: