On nights when I get home from work late or go to the gym, I usually try to prepare a quick meal that can be ready to go in less than 30 minutes. Often times I will turn to pre-marinated meats and then cook a side dish to compliment it. When I do this, I like to get inspired by the flavors in the main dish to create a nice, harmonious meal that doesn't feel thrown together. This week, I got ginger teriyaki marinated chicken as a main and some baby bok choy to be the star of my side dish. I knew that in order to get my husband to enjoy a somewhat bitter green with a crunchy heart, I would need to pair it with something he knows and loves: mushrooms. That's how this recipe started.
Here's what you'll need:
1/2 tsp chili oil (I have an oil mister that makes a drop of oil go a long way)
1/2 tsp butter
1 tsp minced garlic
1 tsp minced ginger
1 onion, thinly sliced
4 oz sliced mushrooms
2 baby bok choy, rinsed well and quartered
1 Tbsp + 1/2 tsp low sodium soy sauce, separated
1 Tbsp rice wine vinegar
I have to stop and make a plug for 2 staples of my fridge: pre-chopped garlic and pre-chopped ginger.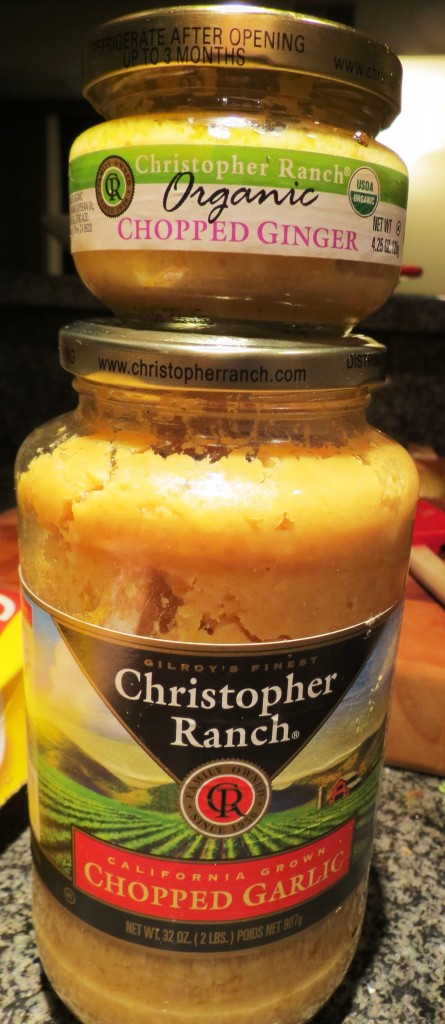 You can buy both of them at the grocery store, pop them in your fridge, and easily add tons of flavor to any dish. They are also so much easier to deal with than a clove of garlic or a fresh ginger root. If you don't have them in your fridge, try it out! It might just change your cooking life!
To start this recipe, melt the butter and chili oil together in a skillet over medium high heat and add the ginger and garlic. Cook 1-2 minutes until fragrant and add the onion. Once the onion has begun to get translucent (after 3-4 minutes), add the mushrooms and the 1/2 tsp of soy sauce. The salt from the soy sauce will help to draw out the water from the mushrooms and will help them brown faster.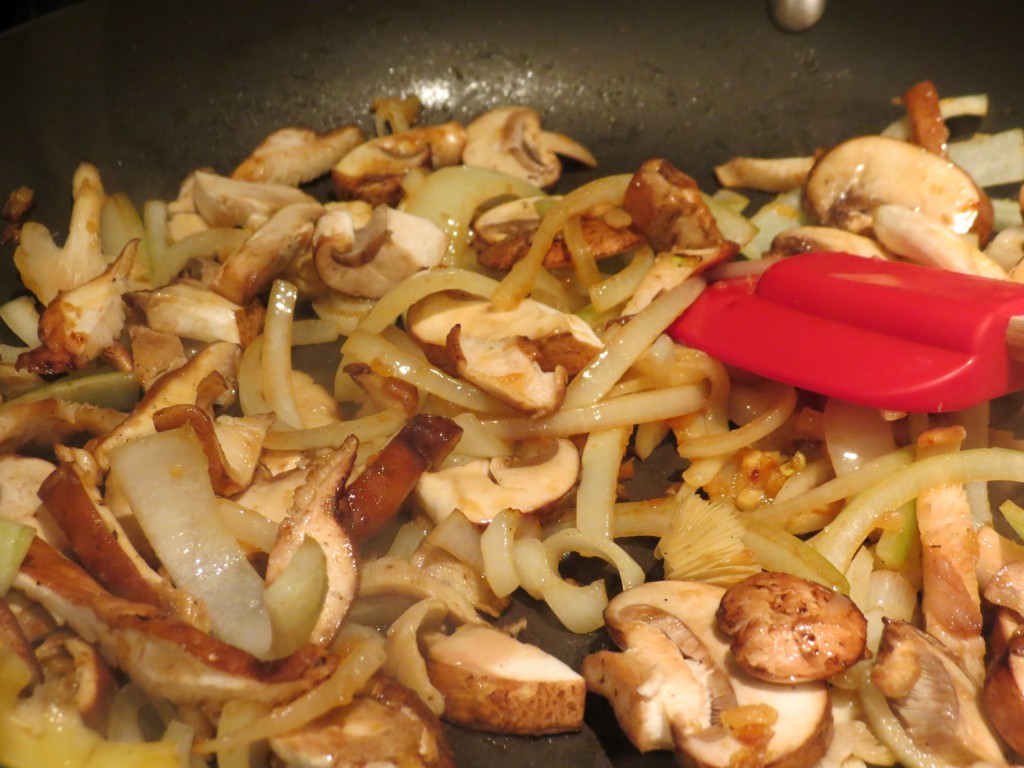 In the mean time, rinse your bok choy very well. There is a ton of dirt in them, so you may want to fill a bowl and let them sit in the water for a few minutes. I did this and then quartered them and re-rinsed them to make sure all the grit was gone.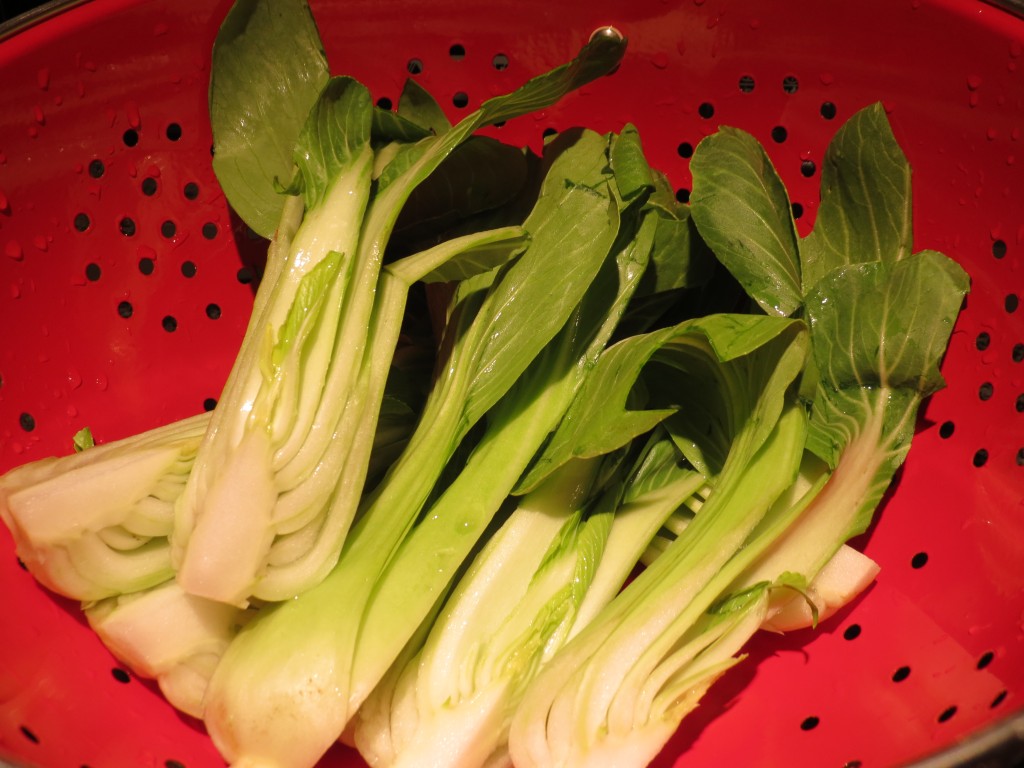 While your mushrooms are browning and your bok choy is rinsing, mix 1 Tbsp soy sauce and 1 Tbsp rice wine vinegar together.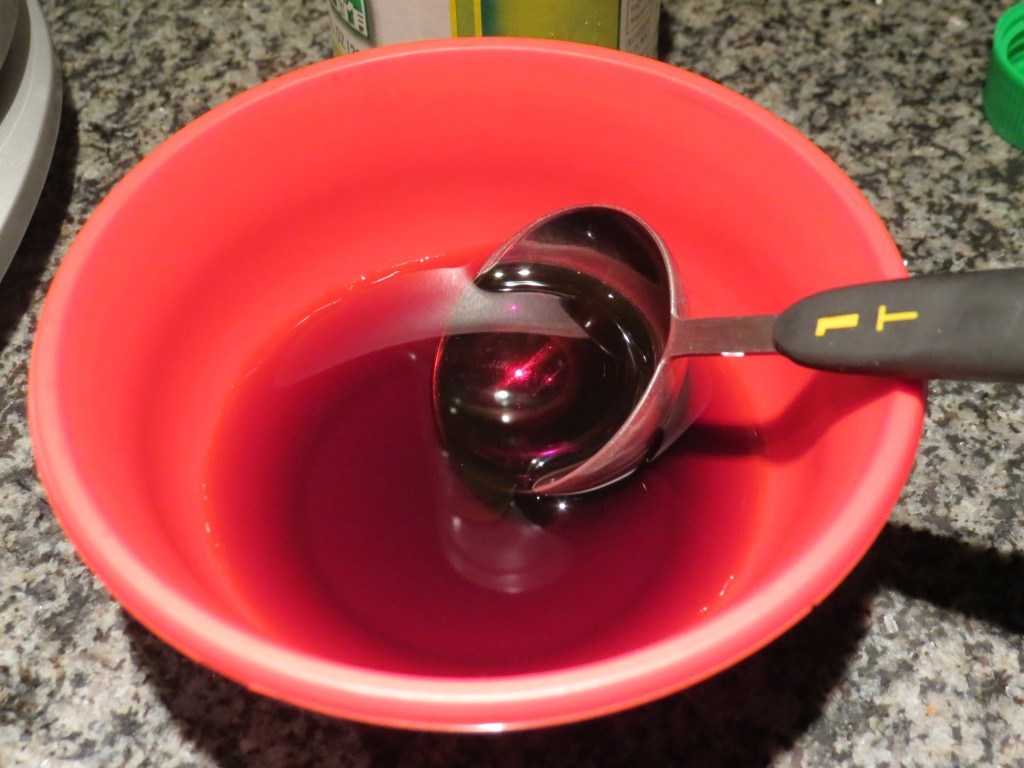 Add your bok choy to the skillet along with your sauce and let it cook at least 5 minutes.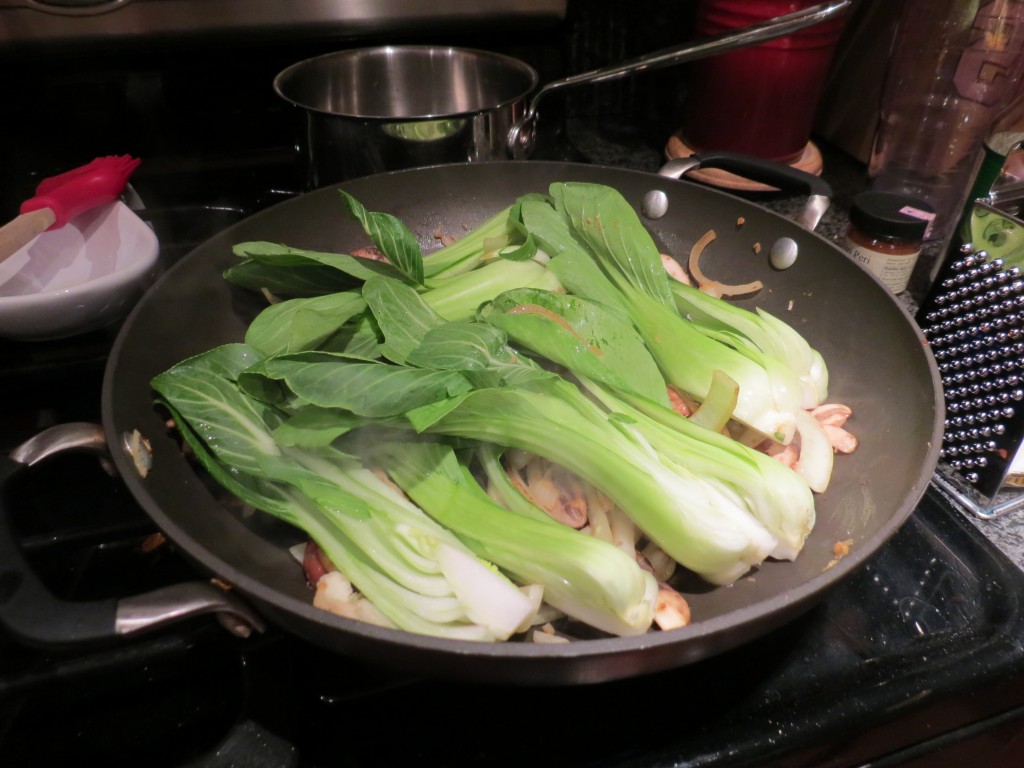 The leaves of the bok choy will start to wilt and the heart will start to get brown and soften. I say at least 5 minutes because the heart of the bok choy is a little bitter and maybe a little too crunchy. The longer you cook it the softer it will get.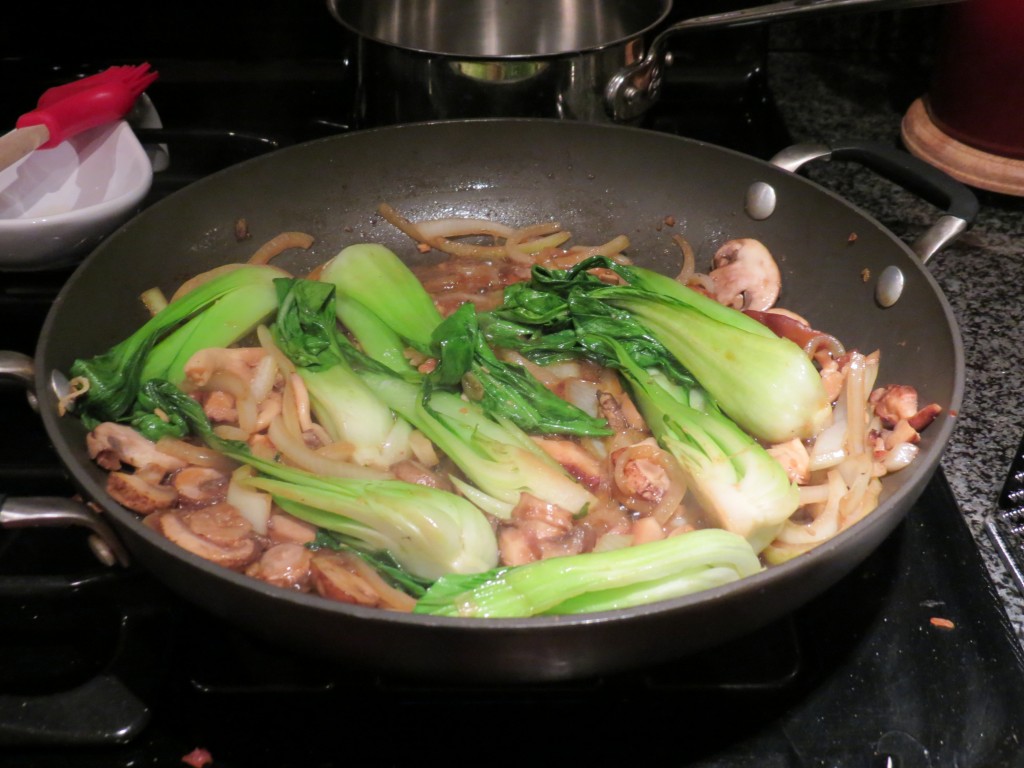 This was the perfect side dish for the chicken and each serving was around 100 calories (this made 2 servings).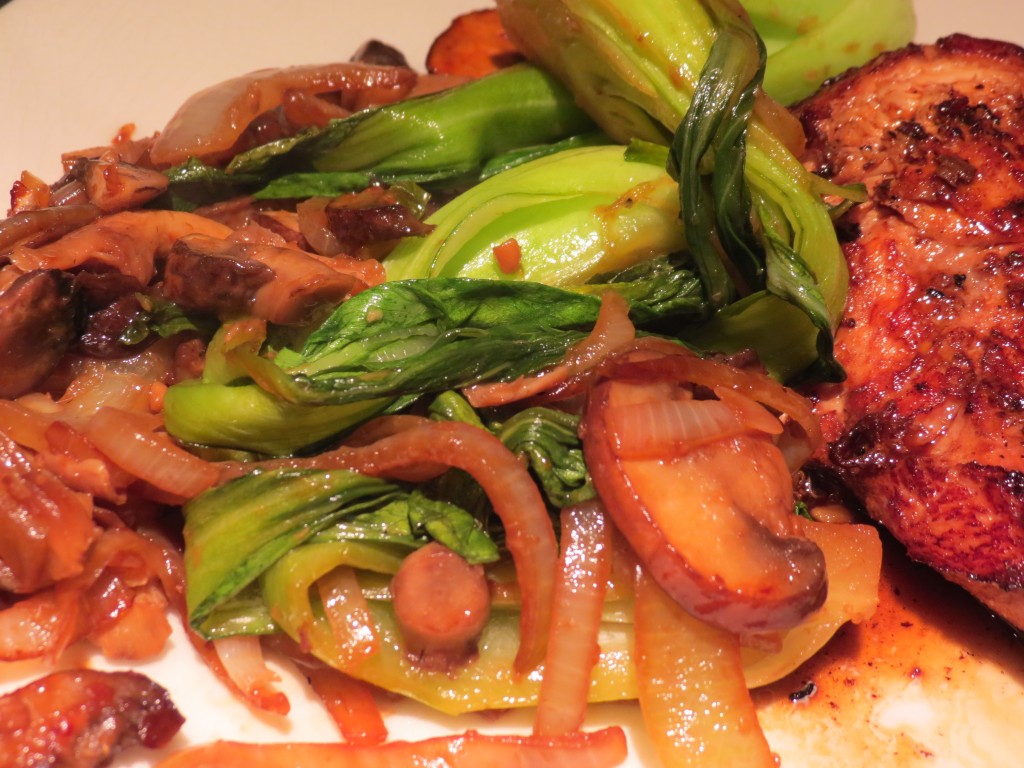 The flavors were simple, but delicious and the ginger and rice wine vinegar added a lightness and a brightness that complimented the sweet teriyaki of the main dish well. This is a great simple Asian side dish to add to  your arsenal. You could also add some chicken or tofu to this to turn it into a main meal as well.