I feel like Brussels Sprouts are making a comeback. Over the past few years I have fallen in love with these tiny cabbages and have heard many friends and family members tell me how they've "come around to the idea of them." I'm here to reassure you that there's nothing to fear– Brussels Sprouts are amazing… you just need to prepare them in the right way!

Normally, I would slice them in half and roast them in the oven with olive oil and balsamic vinegar, but then I end up eating the whole thing by myself because we all know how my husband feels about vegetables. A few months ago, a family friend told me that caraway seeds take some of the bitterness out of the sprouts, so I decided to try this theory. I did some Googling and some recipe tweaking and what I ended up with was this gem. I've used it for weeknight dinners as well as holiday side dishes and it never fails to impress. It's super simple and guaranteed to convert your pickiest Brussels Sprouts haters!
Here's what you'll need on hand:
1 Tbsp olive oil 
1 onion, thinly sliced
1 tsp caraway seeds
Brussels Sprouts, thinly sliced (I usually have an 8 Oz container on hand, but this recipe is really conducive to sizing up or down)
1/2 tsp garlic salt
3 Tbsp vegetable broth (you can also use water or chicken broth)
juice from 1/2 a lemon (About 1 Tbsp)
1/4 cup Parmesan (or Romano) cheese
To start, pick your largest skillet. The key to this recipe is getting your sprouts nice and browned in spots so the more surface area you have to work with, the better. Heat oil in skillet over medium heat and add onions and caraway seeds. Cook for 3-4 minutes until onions are translucent and begin to brown.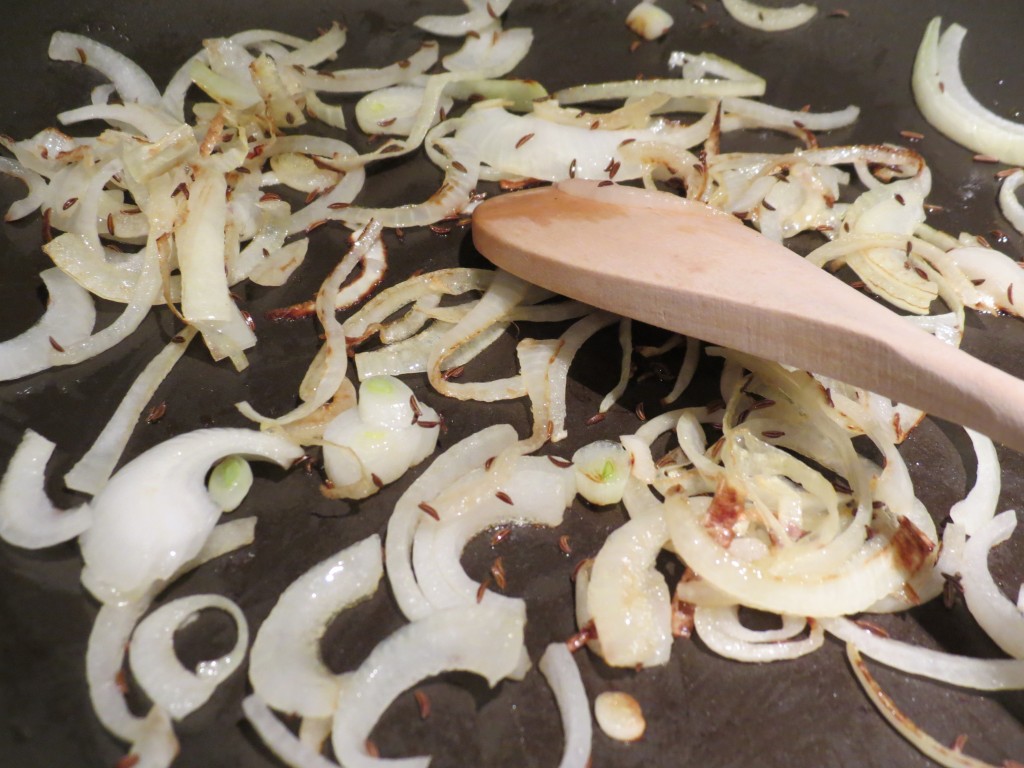 In the mean time, prepare your Brussels Sprouts. To thinly slice them, cut off the bottom and use the newly created flat edge for balance, then take your knife and slice it the way you would slice an onion.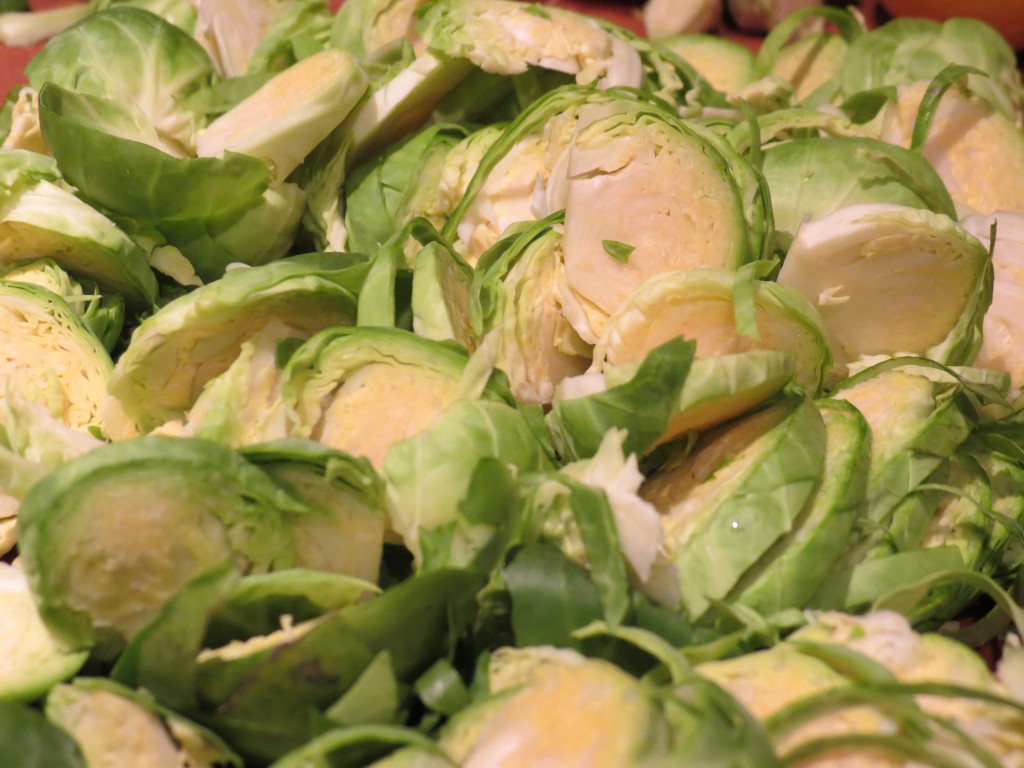 It doesnt have to be perfect. You will get some slices that stay together and then some beautiful little ribbons of Brussels Sprouts that fall off. You want all of this in your dish! Other ways to slice the Brussels Sprouts include a mandolin or a food processor with the shredding blade attached. But it's kind of zen to do it yourself.
Add Brussels Sprouts to pan along with garlic salt and vegetable broth. The original recipe called for water, but I really like the richness and comfort that the vegetable broth brings. Now it's time to get the sprouts cooked and browned in some areas. The best way to do this is to create an even layer all along the bottom of the skillet, leave it for 1 minute, stir it up and repeat.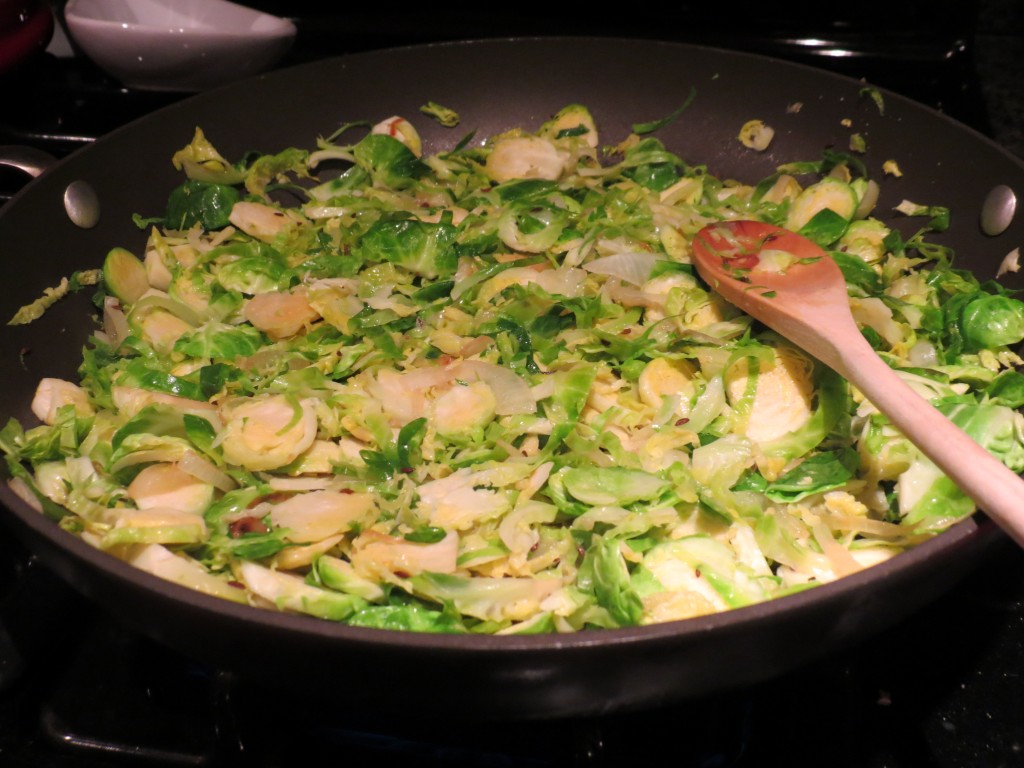 As the sprouts cook you'll start to see them turn a brighter green. Once they're bright green and you're happy with the ratio of browned areas, turn off the heat and add the lemon juice.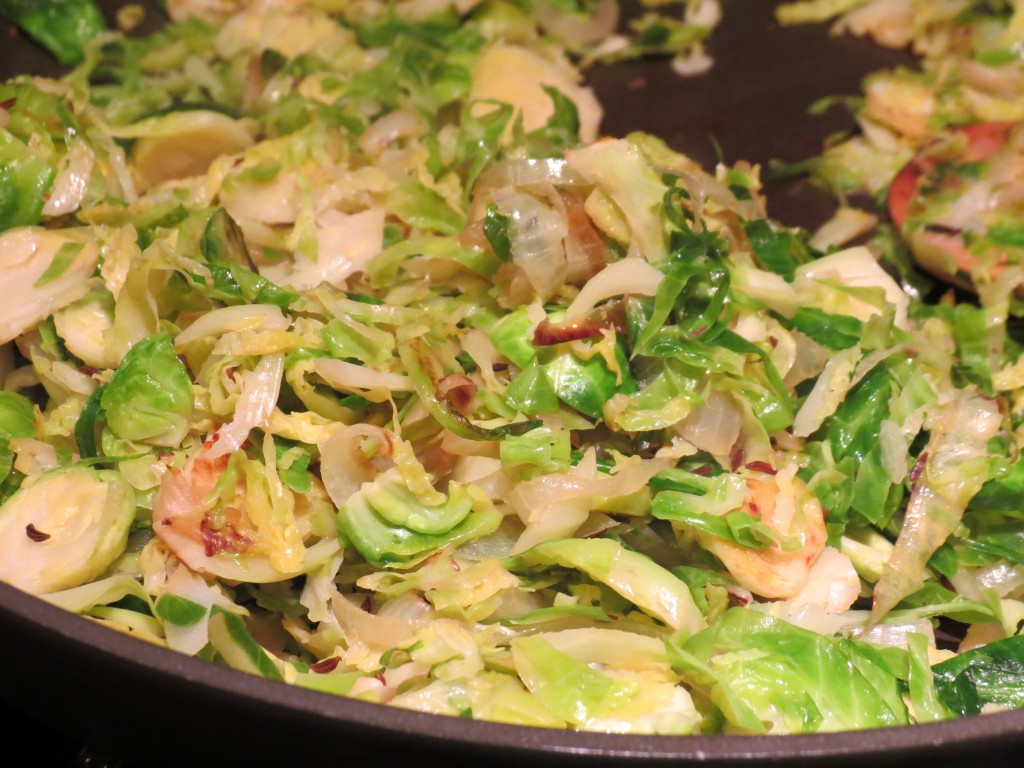 Mix immediately so the lemon juice gets evenly distributed while the dish is still hot. Sprinkle cheese over the top and stir to combine.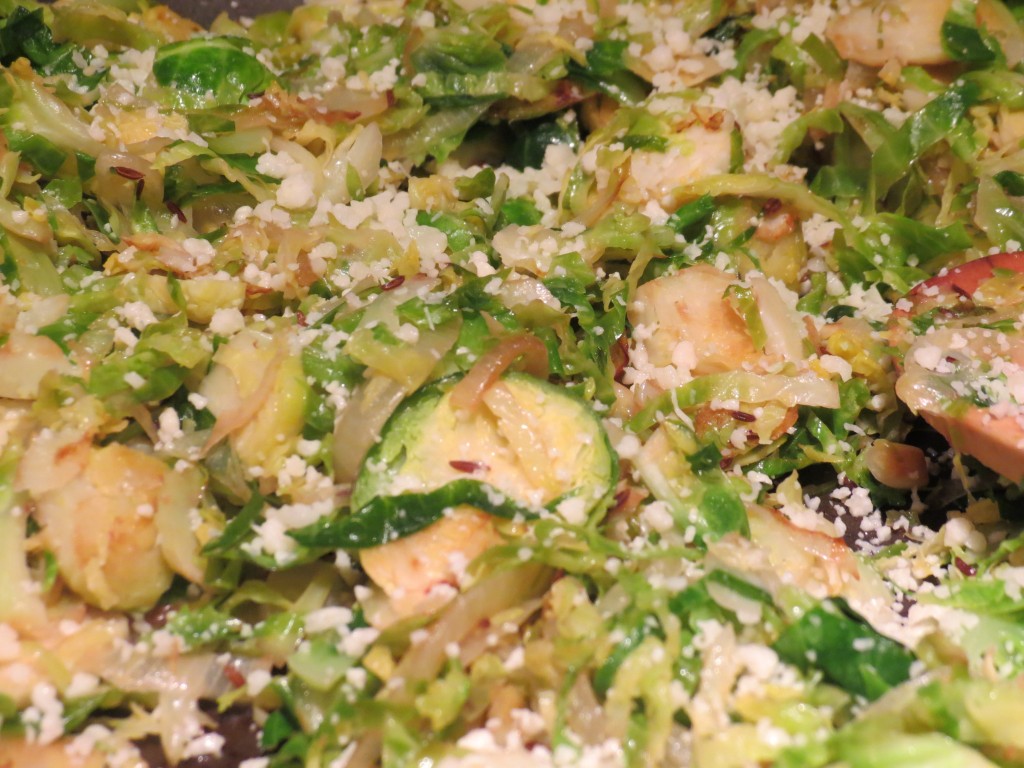 This dish reheats really well, so don't be afraid to double the recipe! You just might need 2 skillets. It's so simple, but so tasty and you can eat it hot or at room temperature. Try this dish on your Brussels Sprouts critics and let me know if you have converts!
Happy Holidays!