I don't think I've ever met a person who didn't like breakfast foods. I mean, think about it. You can eat breakfast for any meal of the day. You can have something savory or something sweet. You also have some great basics on which to build flavors and unique combinations.
Because of my work schedule and the fact that I already wake up way too early for my own liking, the weekends are really the only opportunity I get to spend time making breakfast (Ignoring the occasional breakfast for dinner night, which is amazing). This morning I was feeling a little adventurous so I decided to try something besides my standard egg beaters omelet.
These spicy tomato baked eggs start with a few simple ingredients.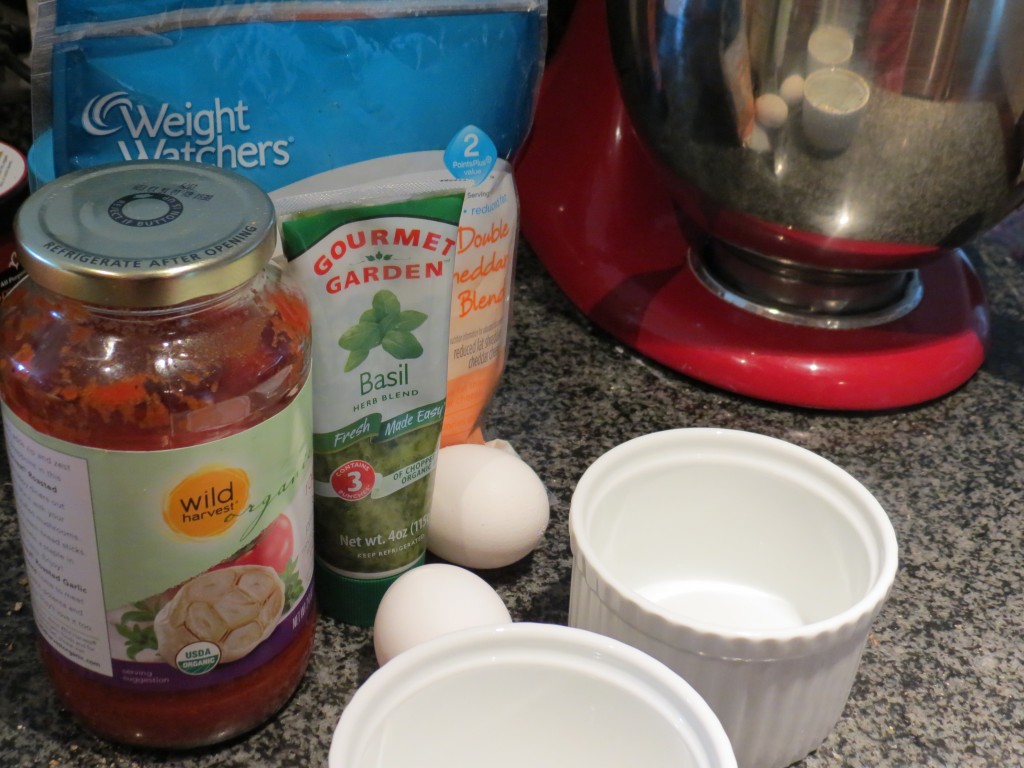 I made individual servings in ramekins so the ingredients below are for 2 servings:
2/3 to 1 cup jarred tomato sauce (depending on how much you like tomato sauce)
2 Tbsp basil (fresh if you have, but I have this)
2 eggs 
1/3 cup shredded low fat cheese 
salt 
red pepper flakes (to taste based on your heat tolerance)
Based on the empty state of my fridge this morning, I am betting that if I had these ingredients you definitely do!  If you are making this for more than 1 or 2 people you could prepare it in a baking dish, but I opted for ramekins because they're adorable and fun (and also because I registered for a million of them and am trying to convince Geoff that they were necessary).
Prep is super simple. Pre-heat the oven to 350. I used the toaster oven because it seemed more efficient. Pour 1/2 cup of tomato sauce in each ramekin. Sprinkle basil over the top of the tomato sauce. Because my basil squeezes out from a tube, I made a lovely circle of it, perfect for cracking eggs into! Using a spoon, make a well in the middle of the tomato sauce and basil and crack 1 egg into the center of the well.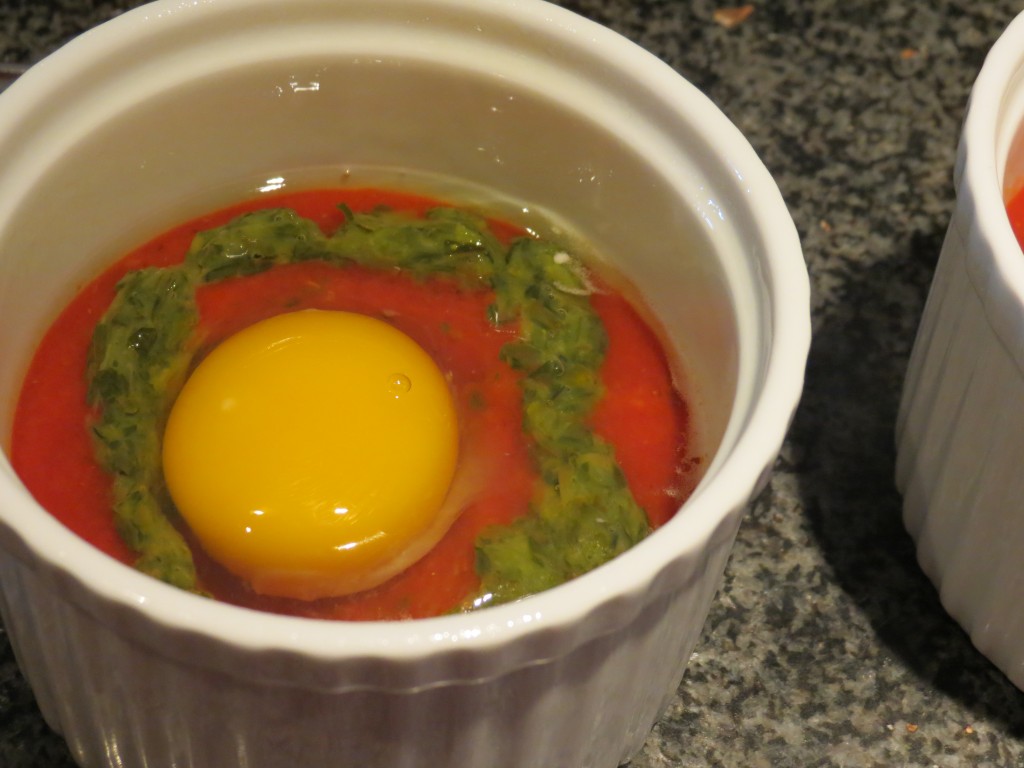 Sprinkle with salt and the cheese and top with red pepper flakes.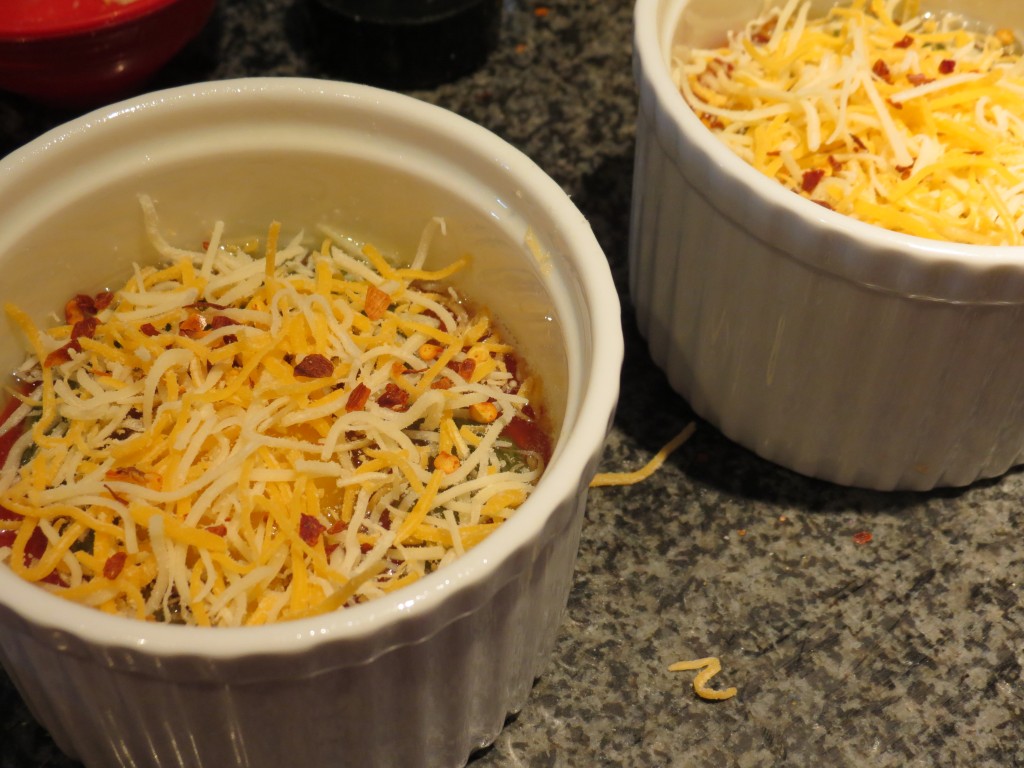 Bake at 350 for about 25 minutes until eggs are set.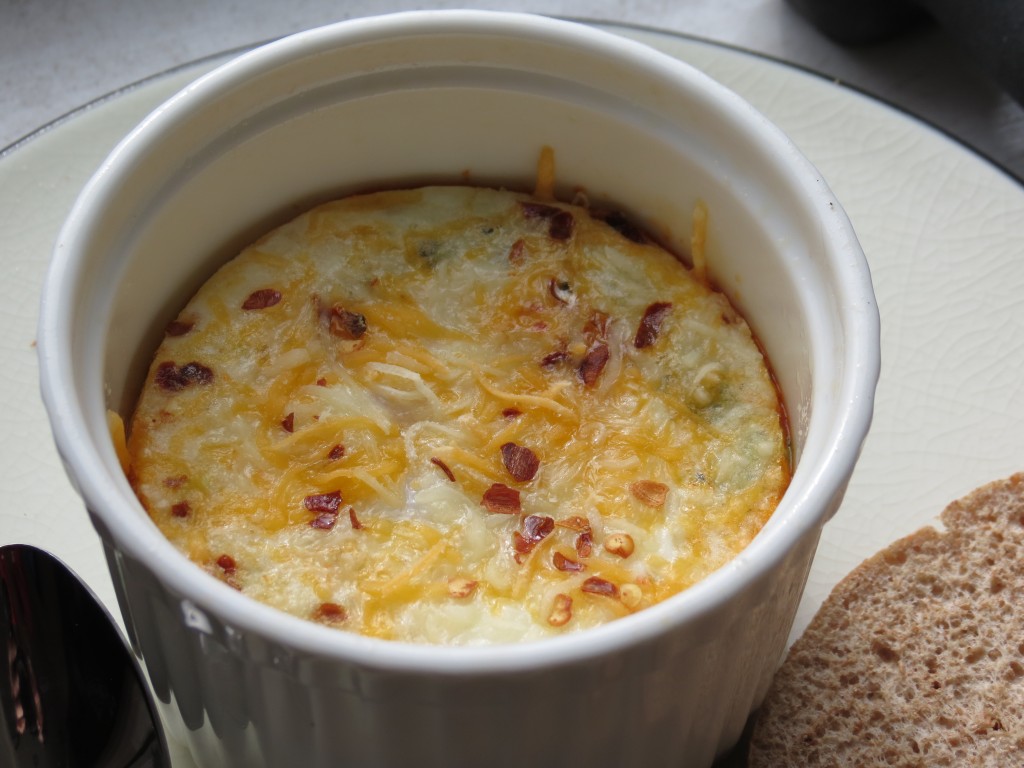 Some options for serving:

with some toasted bread and a spoon (more like breakfast)

over a bed of arugula or salad greens (more like lunch, brunch, or breakfast for dinner)

over pasta (more like dinner)