Have you ever come home, opened your fridge and thought "well, there's nothing in here that really makes sense as a meal?"  If you have, this post is for you. If you haven't… well, l'm really jealous and pretty sure you're a liar. When this happens you really have 2 options: you can get takeout or you can get creative. Tonight I did the latter.
Here's what I pulled out: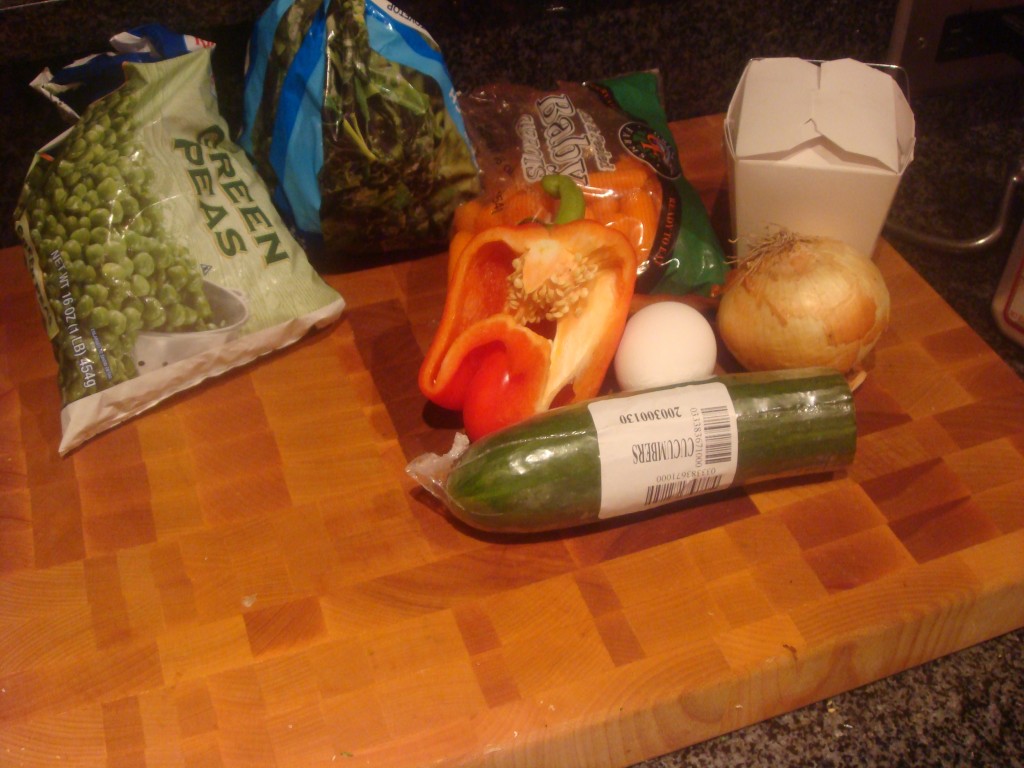 In my mind you can go in a few different directions when it comes to these clean out the fridge meals: Italian, Indian, or Asian. Italian– or throw it all into some pasta– wasn't the way tonight because we had just had pasta for the last 2 nights. Indian wasn't doing it for me because I would have liked some protein for a curry… or at least a potato. So tonight it was Asian. I find that I usually get way too much rice with my Chinese takeout so I always have one of those iconic white boxes sitting in my fridge for a night like this one. The leftover rice along with my one egg were what took tonight's meal from random vegetable stir fry to vegetable fried rice.
So for this recipe I'll tell you what I used, but the great thing to keep in mind is that this is a cleansing recipe… meaning take whatever is sitting in your fridge without purpose and throw it in! For me those items were:
1/2 tsp chopped garlic
1 onion, diced
1/2 red bell pepper, diced
1/3 cup broccoli slaw 
1/3 cup frozen peas
1/3 cup frozen spinach
You want to start by
heating oil in a wok or skillet.
 I used
coconut oil
but you can use any oil with a high smoke point (sesame oil would work very well). In order to build flavors and ensure even cooking,
start by adding the garlic and stirring until fragrant. Next, add the onion and stir until translucent. After a few minutes, add the bell pepper, broccoli slaw, frozen peas, and frozen spinach and stir until cooked.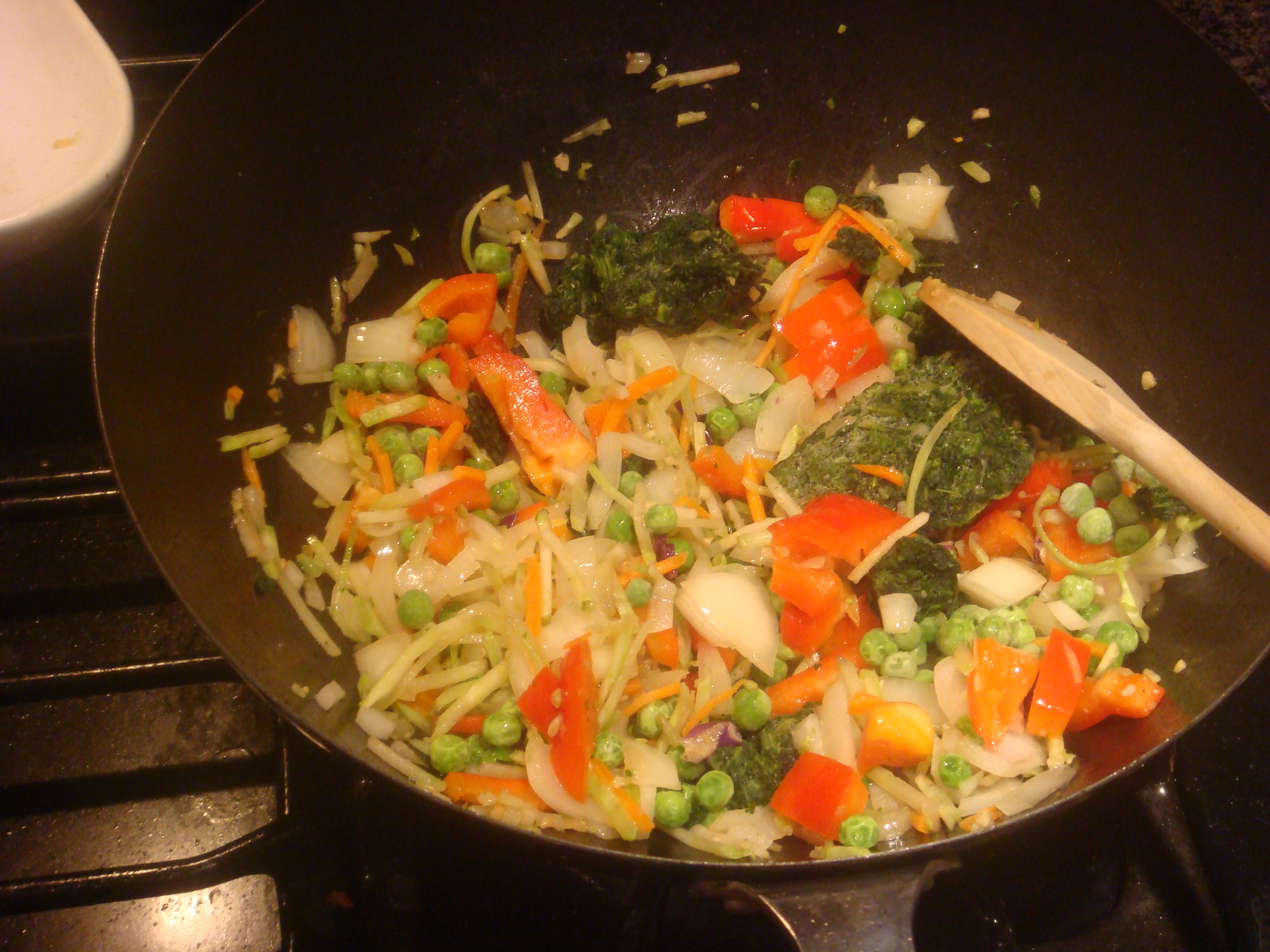 The great thing about stir fry is that you don't need too many ingredients for the sauce. My go-to is:
Low sodium soy sauce (which I actually prefer to regular)
Sweet chili sauce (my favorite is the kind by Frank's but if you don't have that you can use honey or duck sauce and red chili flakes)
Ginger (fresh or powdered)
Since nothing is raw, feel free to taste along the way until you get a good balance of flavor. Once you are happy with it there are 2 final touches: the egg and the rice. Reheating rice is one of those things that seems as easy as sticking it in the microwave, right? Wrong. If you stick it in the microwave it will get dry heat unevenly. The trick to re-heating rice is to get it to steam. It's actually as easy as sticking it in the microwave with a damp paper towel over it! For tonight, I used about 1/2 cup leftover white rice and heated it for 1:20 until it was just warm.
While that's happening you need to cook the egg.
Move all the ingredients to one side of the pan or wok as best you can and crack the egg into the free space.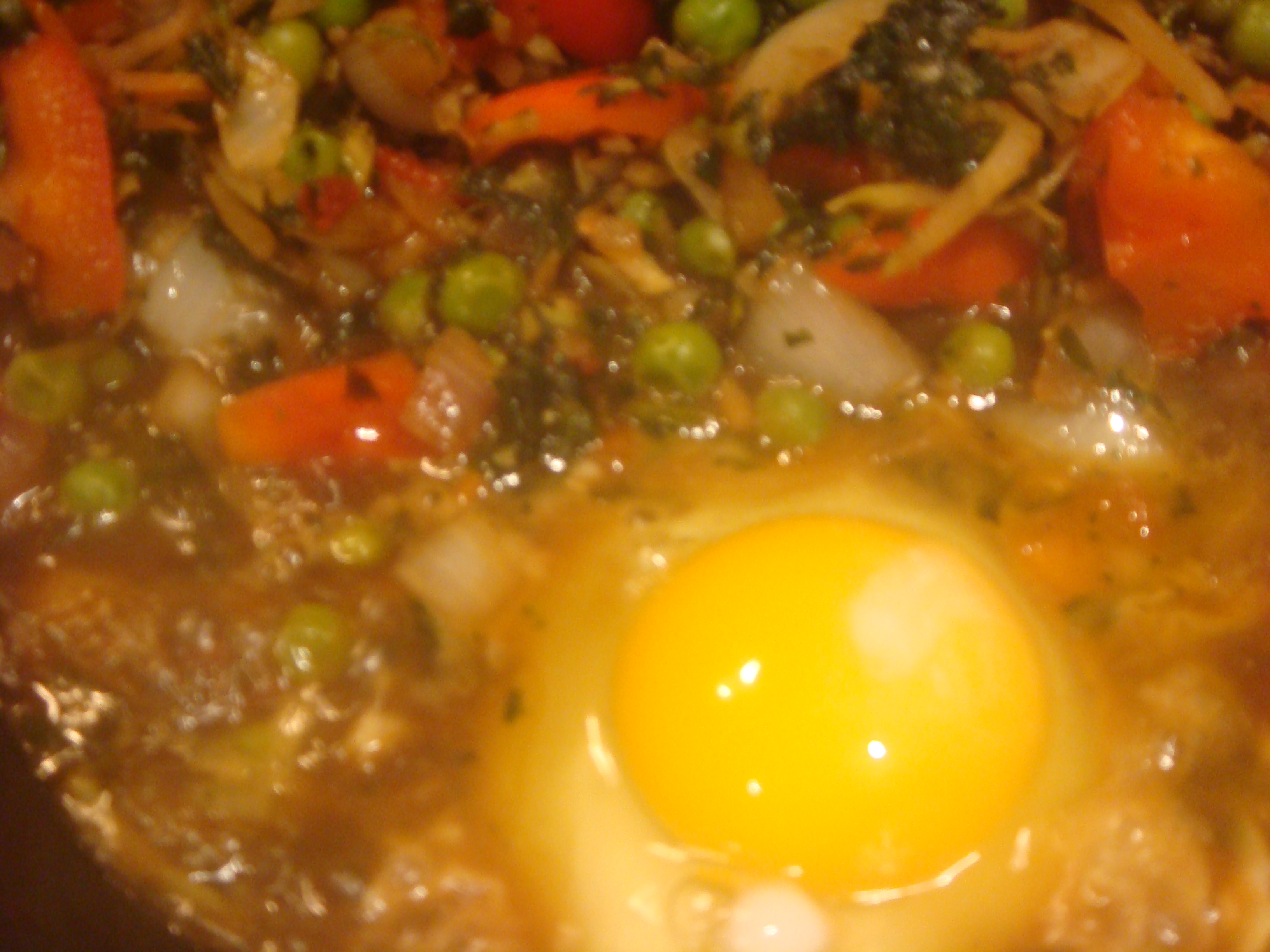 Scramble it. It will cook very quickly since the pan is nice and hot. Once it's cooked, bring the rest of the ingredients back and toss in the cooked rice so everything can mix. At this point you might want to taste again and add more sauce ingredients if necessary.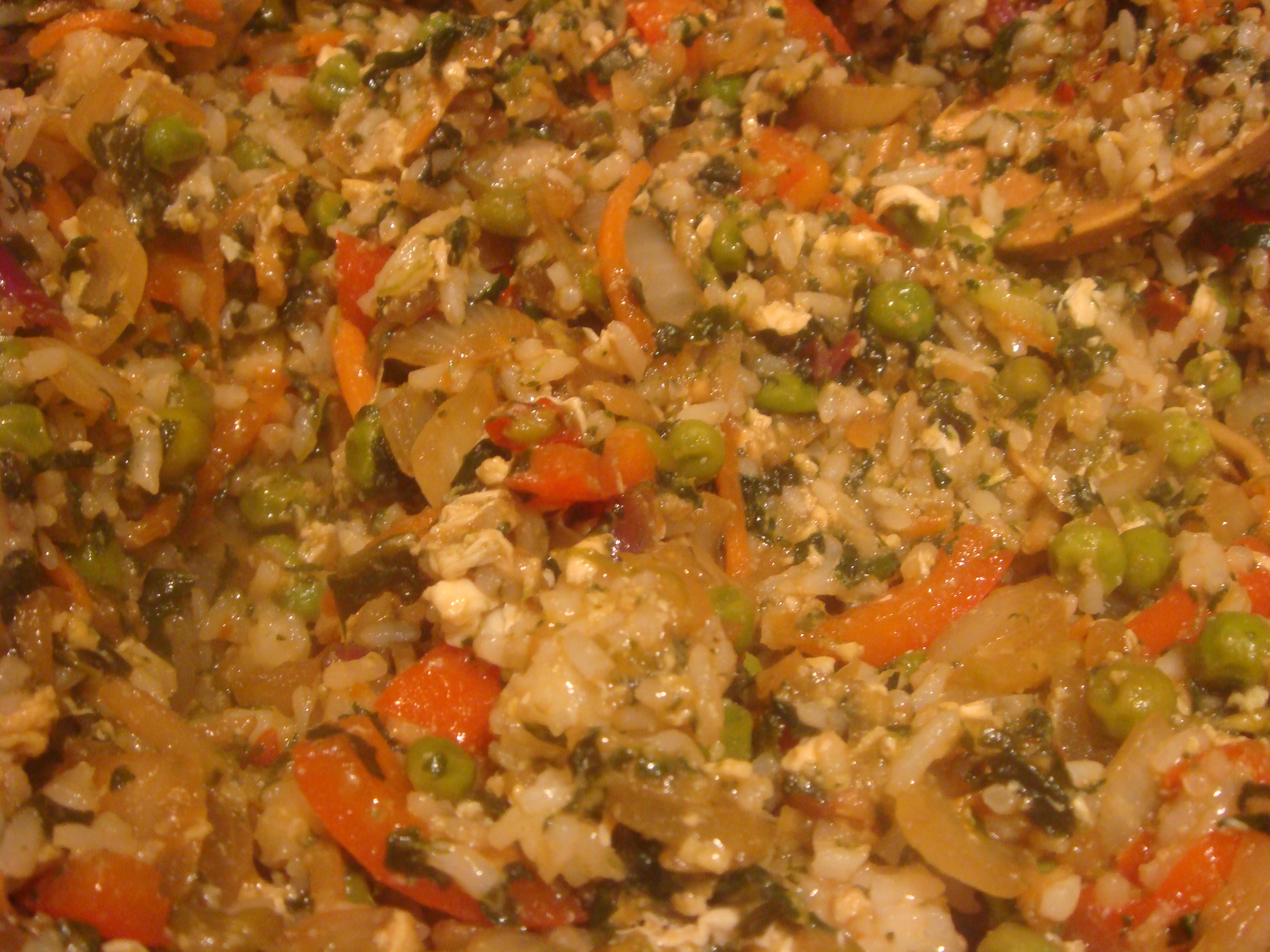 And that's pretty much it! I served this with a "cucumber salad" AKA mandolin sliced
cucumbers
with a touch of
olive oil
and
pineapple vinegar
(rice wine vinegar or lime juice and a bit of honey would be good too!)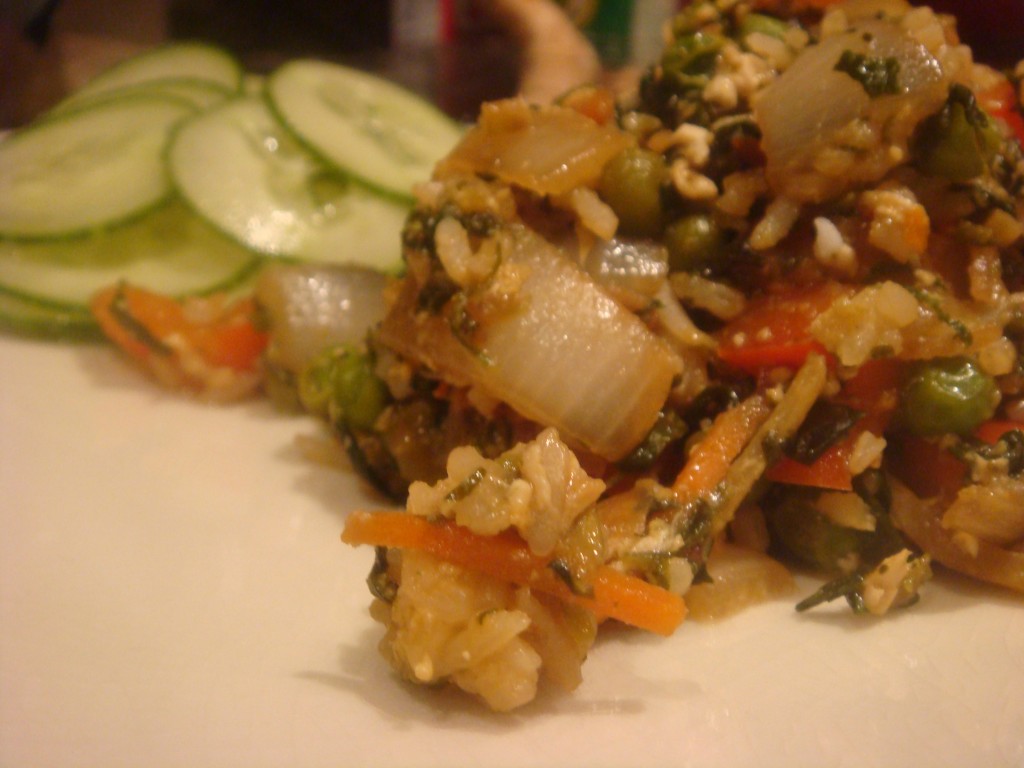 So next time you have the takeout or get creative dilemma, I hope you opt for the latter! The results will be delicious 🙂