Last night Geoff and I had Indian food for dinner which of course means we had a TON of leftovers! I am all about variety so this morning I decided to do something fun with my leftover Palak Paneer. Inspired by shakshuka, I created Palak-shuka. It's super easy and a really fun brunch! I had it with my leftover cauliflower naan and served it right out of the pan for added style and ease.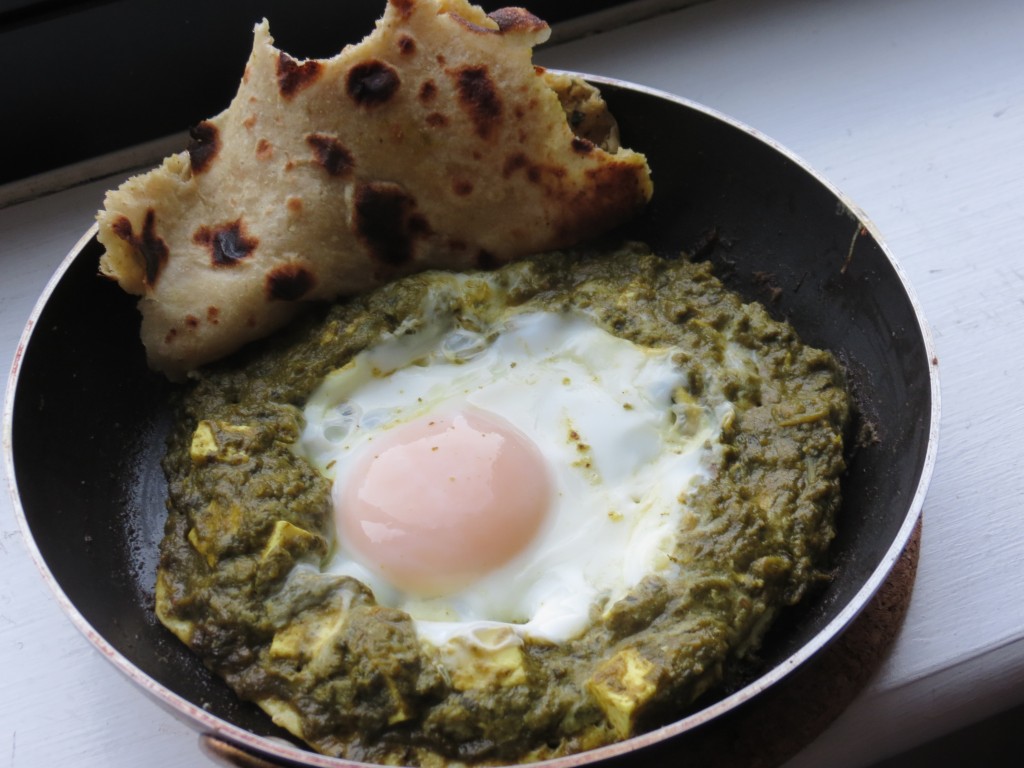 2 tricks:
make the hole in the center of the palak paneer big enough that the egg cooks without burning
set the burner on medium and cover the pan while it cooks!
What are some fun ways you've re-invented leftovers?