Last Monday through Friday, two colleagues and I participated in Jill Pettijohn's juice cleanse. It was a tough week, but what was tougher has been the days since the cleanse. Apparently, there is a specific way to break a cleanse and for the first 2 days you have to essentially avoid meat, sugar, flour, bread (basically all things delicious and hard to avoid). So needless to say there have been a lot of fruits, vegetables, and nuts in my life. Now, there's nothing wrong with any of these items (in fact, I am having a mild love affair with raw almonds and organic ground peanuts) but for dinner I needed something a little more indulgent. You may laugh at my new definition of indulgent, but this recipe has cheese which was an amazing treat after 7 days of vegan-ism.
After finding some organic gruyere in the grocery store it was my mission to find a recipe that included cheese and vegetables. This was the recipe I used as a base. And these were the vegetables I decided to use: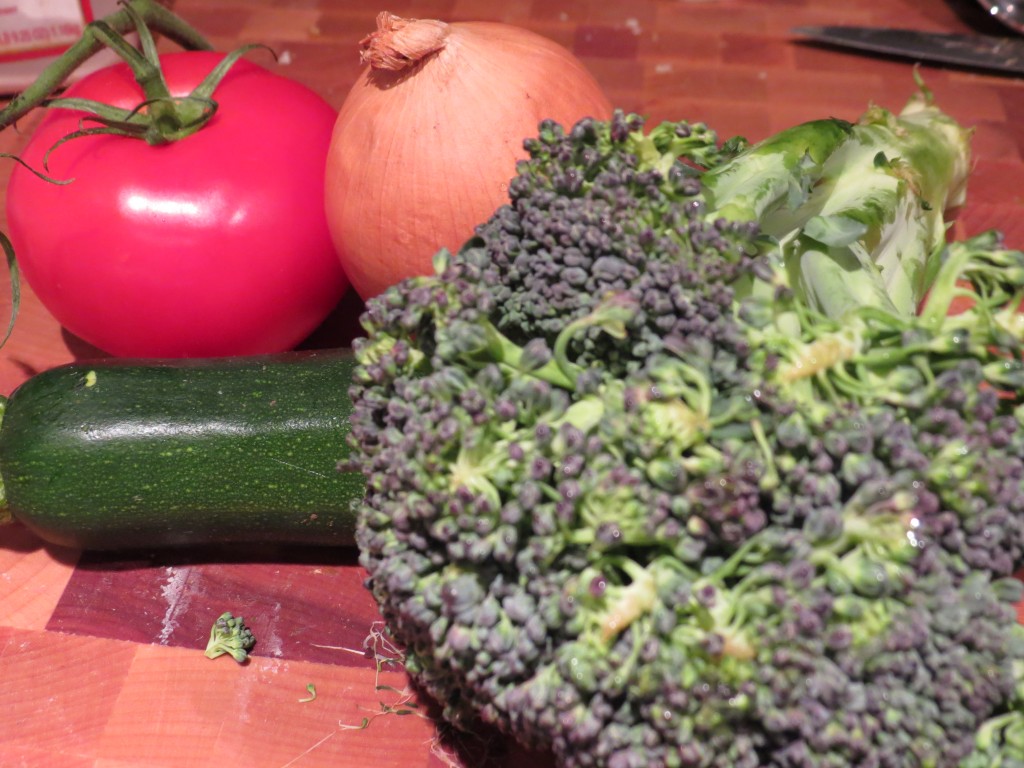 The whole recipe is pretty simple which is great for a lazy Sunday night. First, slice the zucchini, onion, broccoli, and tomato. With the onion, you want to slice as thinly as possible so that you're not munching on raw onions at the end of the recipe. Add all ingredients in a mixing bowl and add 2 Tbsp olive oil, 1 Tbsp hot sauce, 2 tsp basil, and a pinch of garlic salt. The recipe recommends Tobasco's green pepper sauce, but all I had was Frank's red hot. If you have a green pepper hot sauce, I would definitely use that. The flavor of the green peppers will mingle better with the basil.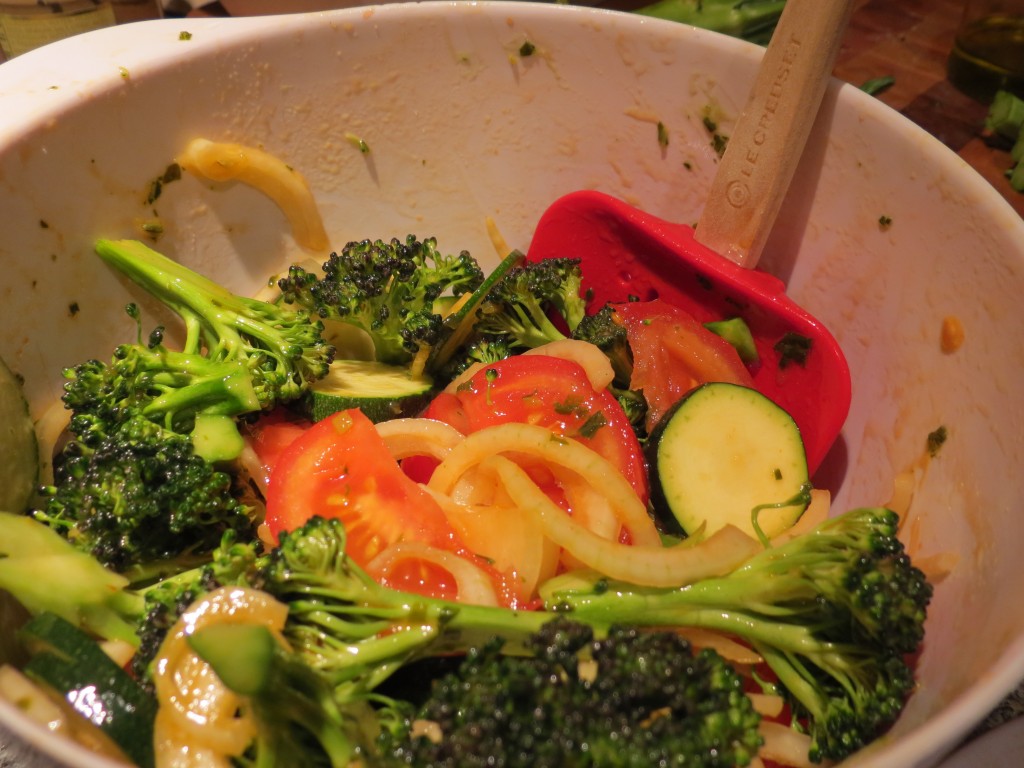 Mix all the ingredients together until they're well coated and spread them into a baking dish. Sprinkle the top with finely grated Parmesan and Gruyere cheese. This can be done to taste. I used 1 tsp of Parmesan and probably 2 Tbsp of Gruyere.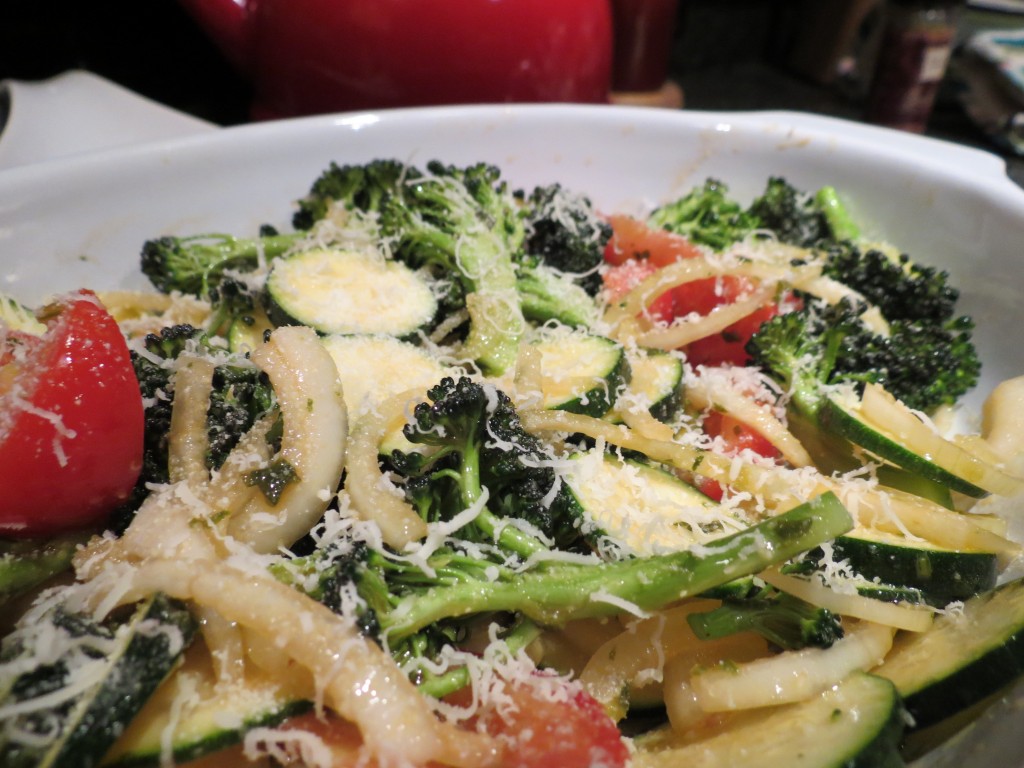 Bake at 425 for 25 minutes. The tomatoes blend with the olive oil and seasoning to make a nice sauce.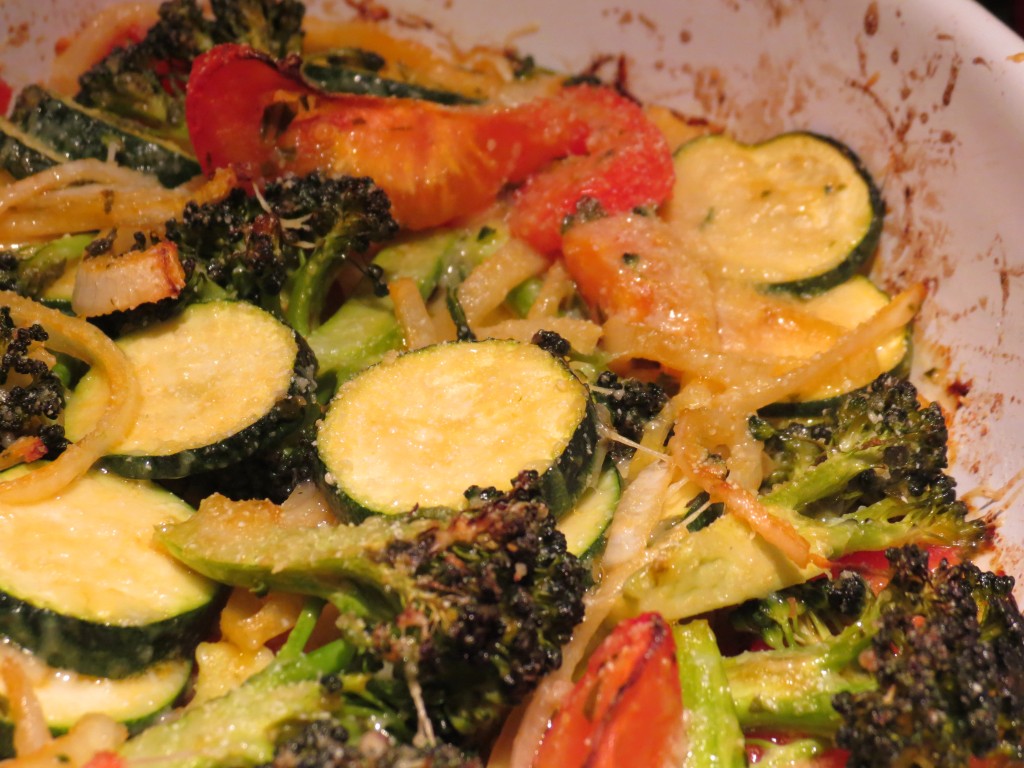 This is a great side dish or main meal you can feel great about eating.