This week at the grocery store I was feeling inventive so I decided to buy some light coconut milk and see where it took me. Where it took me was to this amazing curry recipe that is so good you can just sit over the pot with a spoon and drink it (don't ask me how I know). I found the base recipe on epicurious.com and what I liked about it is that it was easy to adapt and didn't call for any ingredients that were more odd than coconut milk.
The first thing you want to do with curry is to build the sauce. The longer it cooks, the better and more developed the flavors will become. Here's what you'll need to get started:
1 Tbsp coconut oil (or olive oil– I wanted to keep the coconut theme going)
1 medium onion diced finely
2 Tbsp freshly grated ginger
4 cloves garlic
Heat the oil in a pan and add onion, ginger, and garlic. Cook on medium- low heat about 10 minutes until the onions are soft.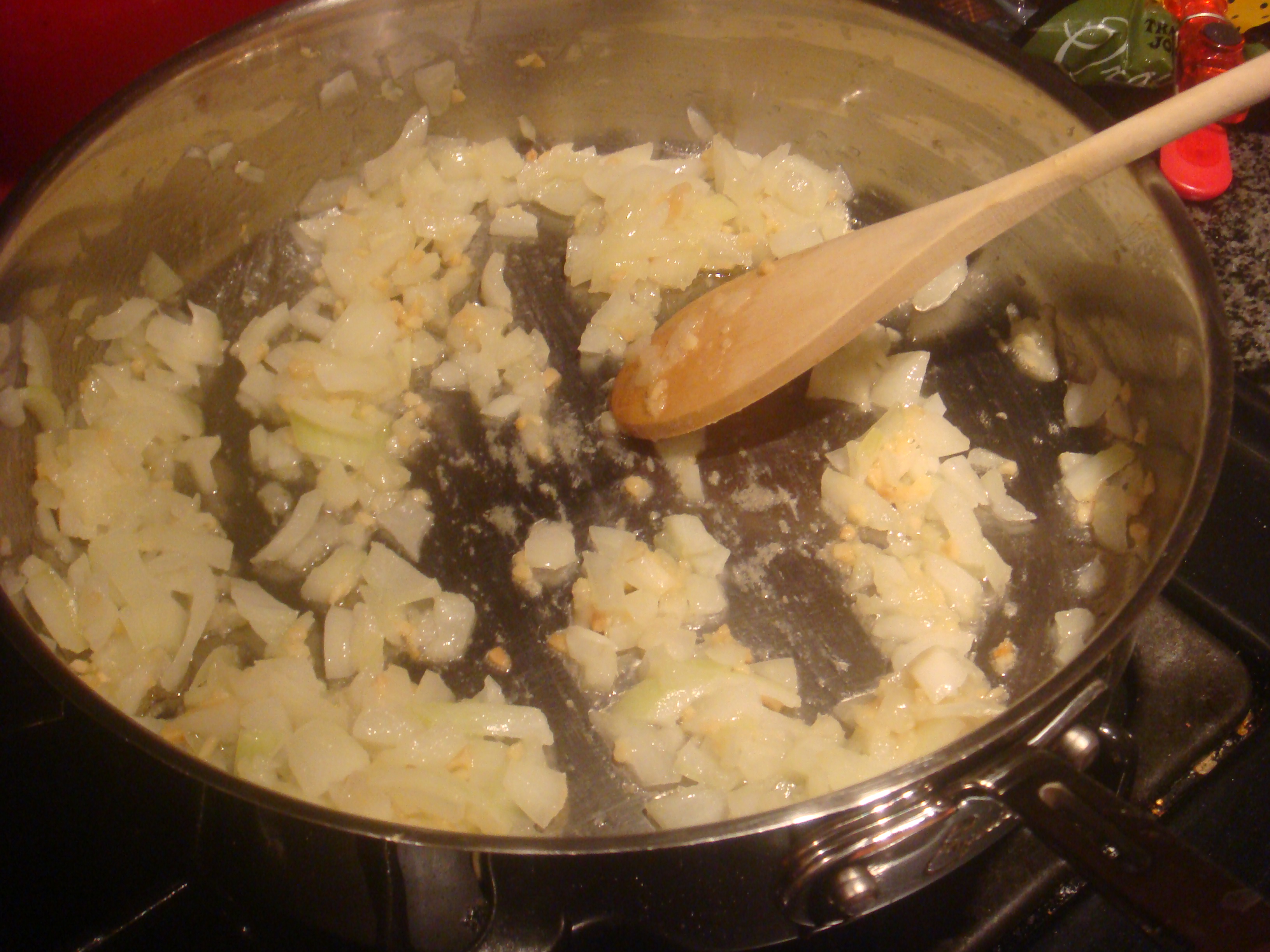 My trick with fresh ginger is to keep it in the freezer. You never use ginger in as much quantity as they sell it to you so instead of throwing it away, pop it in the freezer. When you're ready to use it, use a vegetable peeler to grate the skin and grate it. You won't believe how nicely and easily it grates in this state.
Next, add:
1/4 cup peanut butter
2 tsp turmeric
1 tsp cumin
1 tsp chili sauce (I used sriracha and next time I would put at least 2 tsp in)
Mix together for 1-2 minutes until the spices are toasted and fragrant.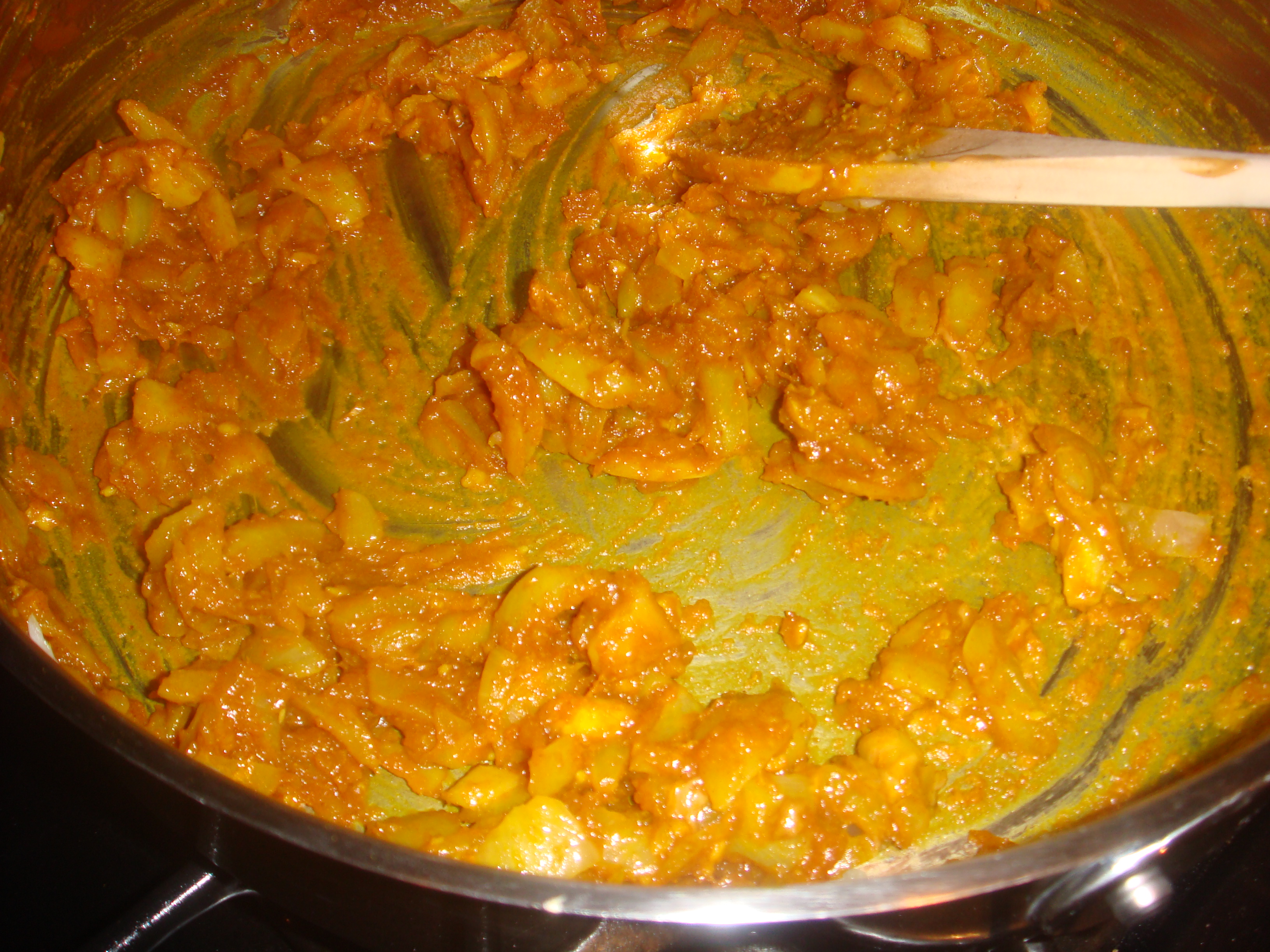 Let me tell you, this is the point you really feel like you're creating something. I'm not sure if it's the smells or the awesome color that the spices add, but I felt pretty chef-y.
Next, add 1 cup water, 1 can light coconut milk (13.5 -14 oz can), 1 Tbsp light brown sugar, and 3 Tbsp lemon juice (if you have lime juice or an actual lime, use that and put some grated zest in as well). Cover and bring to a simmer. Season with salt to taste.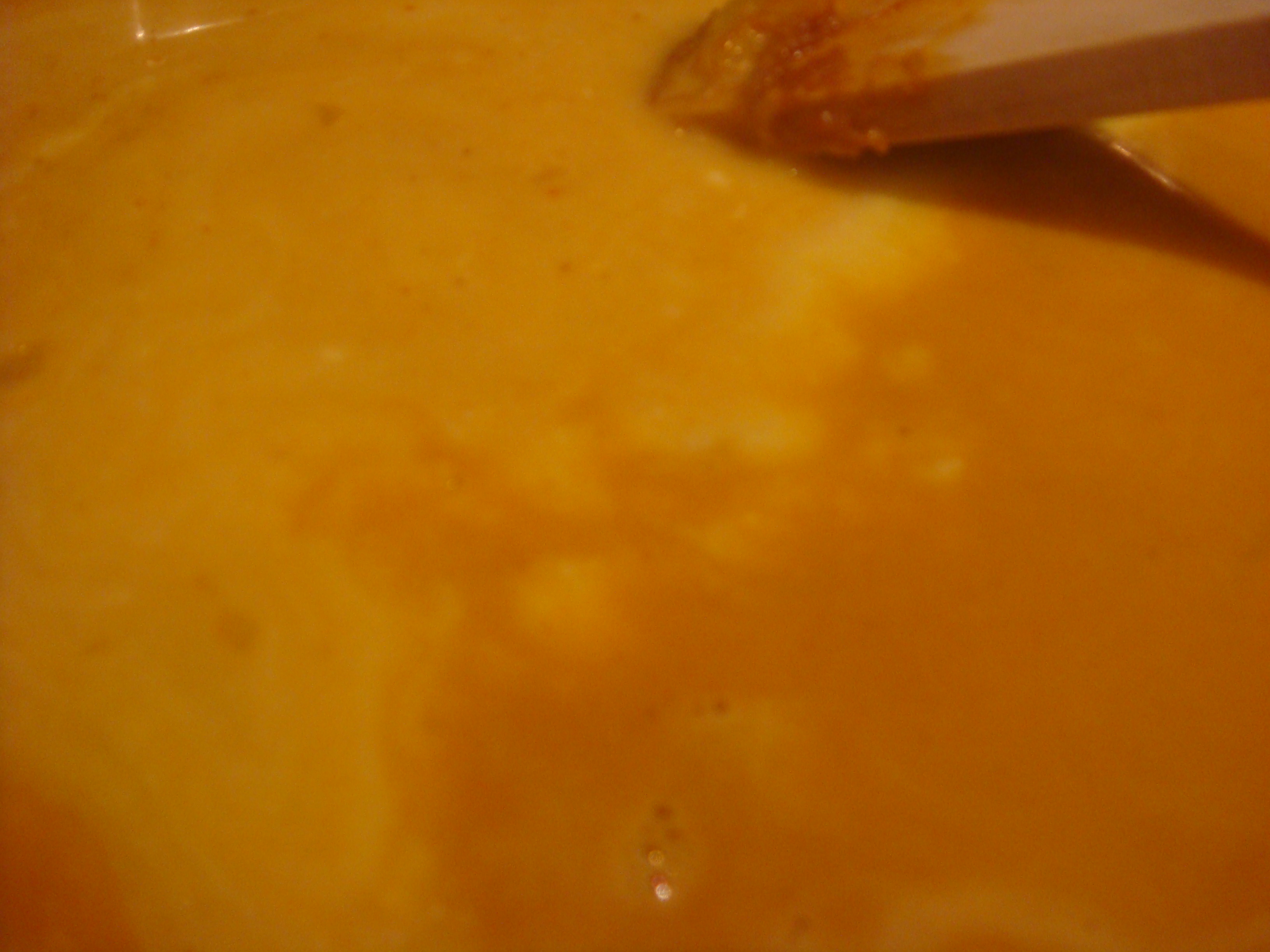 In the mean time, dice 1 lb of chicken breast into cubes. When the sauce is simmering, add chicken, cover, and let it cook. This will take about 10 minutes. While that's cooking dice 1 red bell pepper and measure 1 cup frozen peas.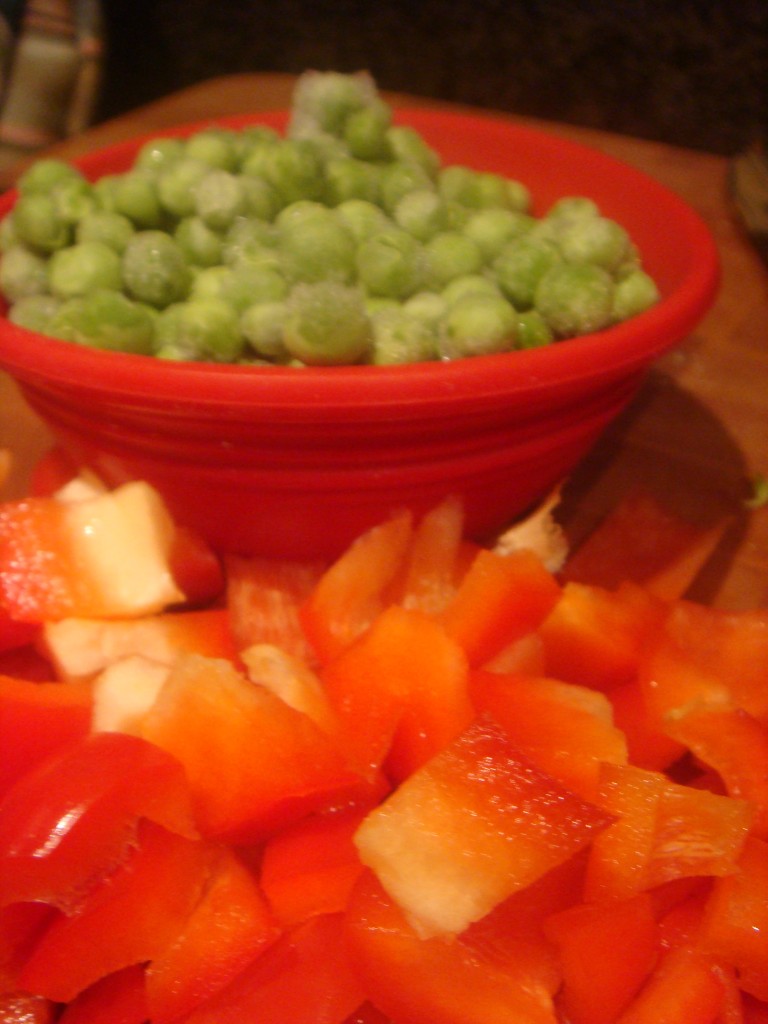 Now, these are the vegetables that I had on hand and they worked really well. You could add carrots if you had them, or any other vegetables that you had on hand.
Once the chicken is cooked, add vegetables and let simmer uncovered for another 5-10 minutes. Taste the sauce (this is where you might be tempted to just stand there drinking it) and season with more salt if needed.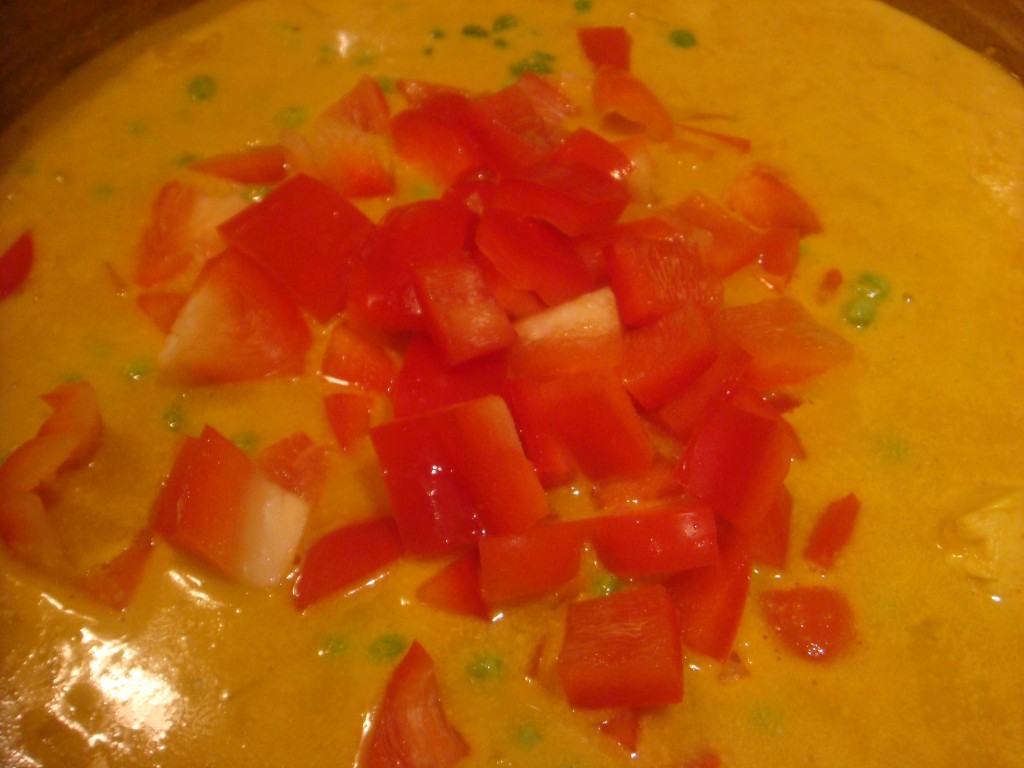 This recipe would feel 4 easily and it's really great as leftovers. I served it over some steamed rice and Geoff called it "restaurant quality." I like that better than "interesting." Next time you're feeling adventurous buy light coconut milk and make this!! You won' be disappointed.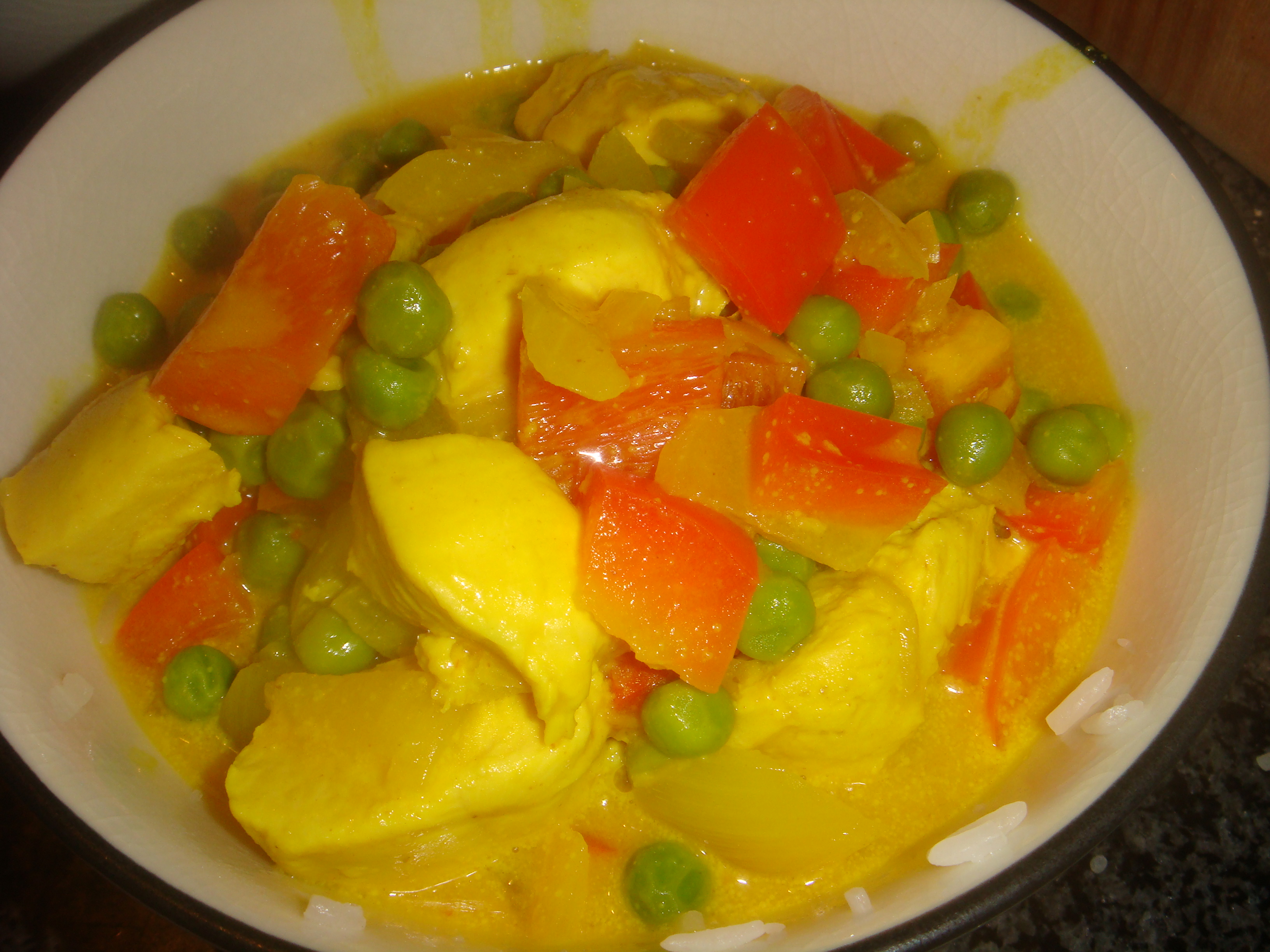 Post cooking thought:
Though the color is more yellow than a Panang curry you would get at a restaurant, the flavor is pretty dead on. I hope you just added coconut milk to your shopping list this week.