One of my best friends from high-school called mashed potatoes "smashies" and I think that's an appropriate title for this dish because these are not your average potatoes… they're playful, they're filling, and they're healthier than they look.
I invented this dish on one of those "use whatever's left in the fridge" nights.  Basically, I had gotten a bunch of potatoes from the farm share and didn't have too much else left in the fridge. What I did have, though, was a convenient steam in a bag broccoli with cheddar sauce. Here's the full ingredient list:
12 small-medium russet potatoes
Garlic
Green Giant Valley Fresh Steamers: Broccoli Cheddar Variety
Greek Yogurt (I use Fage 0%)
Garlic salt
Cayenne pepper
Shredded Cheddar Cheese (I use Weight Watchers Mexican blend)
Hot Sauce (I use Frank's Red Hot)
Because I was not in the mood to spend a lot of time on dinner and because peeling tiny potatoes is a pain in the neck, I just rinsed and scrubbed the potatoes very well.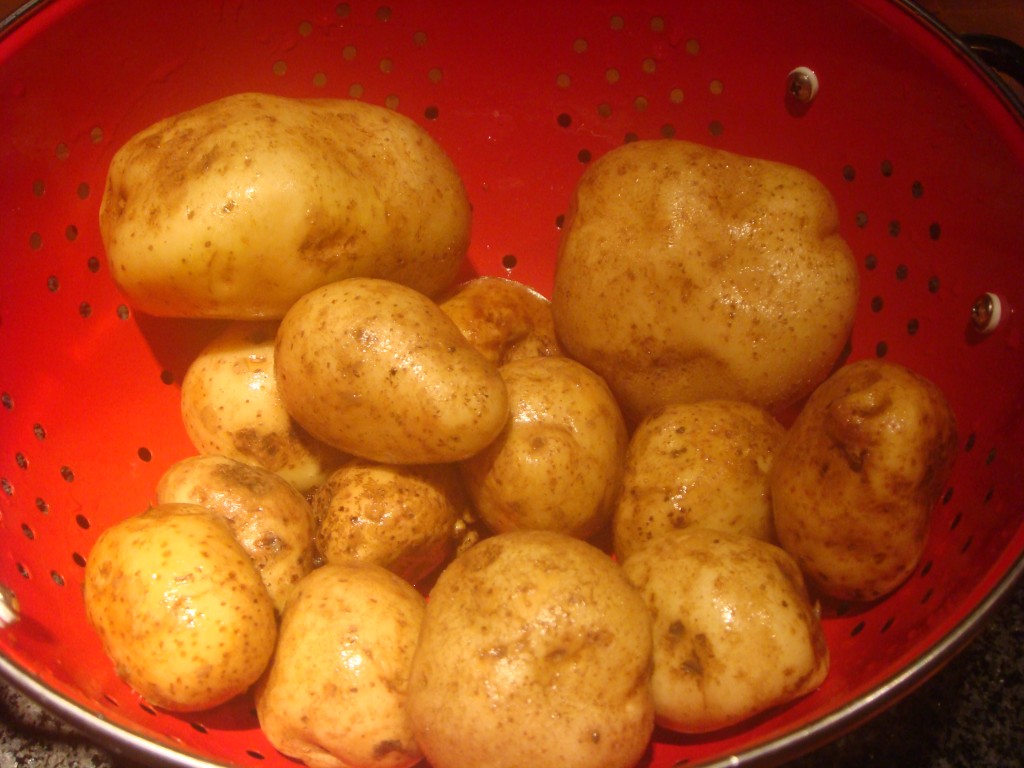 Next you want to
cube the potatoes so they're all equal sizes
(the smaller you cut them, the faster they'll cook). My trick to getting flavorful potatoes and not munching on chunks of garlic is to
add
2-3 cloves of minced garlic
with the
potatoes 
to a pot of cold water and bring to a boil. Cook until potatoes are fork tender
(meaning you can easily put a fork into the potato), 
drain, and mash!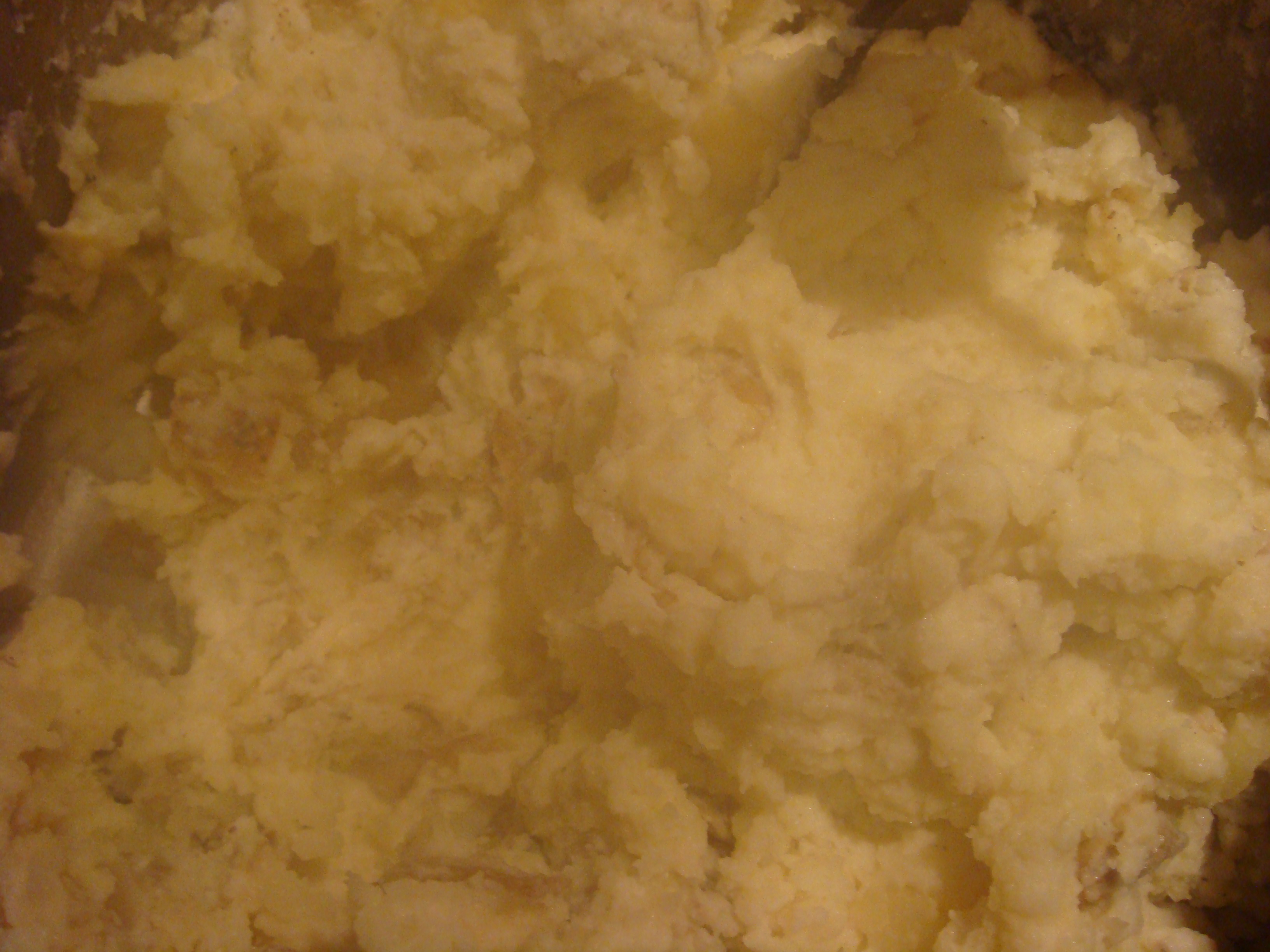 In the mean time, cook the
broccoli and cheddar sauce
according to package directions.
In order to keep the broccoli from overcooking, I recommend microwaving it for the least amount of time it says on the bag.
Add cooked broccoli and cheddar sauce to the potatoes along with
1/2 c Greek Yogurt, 1/4 cup shredded cheddar cheese, garlic salt, cayenne, and hot sauce
to taste.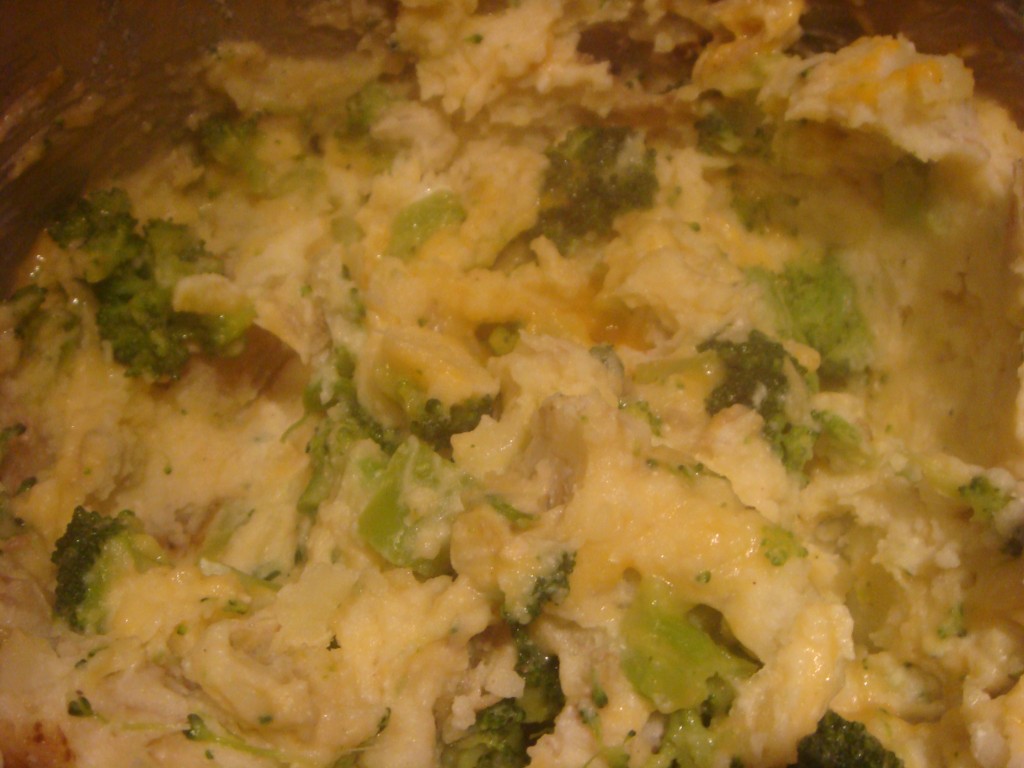 I like to use Greek Yogurt instead of milk and butter in potatoes because I like the tang it adds to the potatoes. You could also use fat free sour cream if you didn't have yogurt on hand.
And that's it! You can feel free to season according to the way you like your baked potatoes… since essentially this is a play on a loaded baked potato in smashie form! You could add grilled chicken, chives, bacon bits, whatever you want! The results will be delicious.